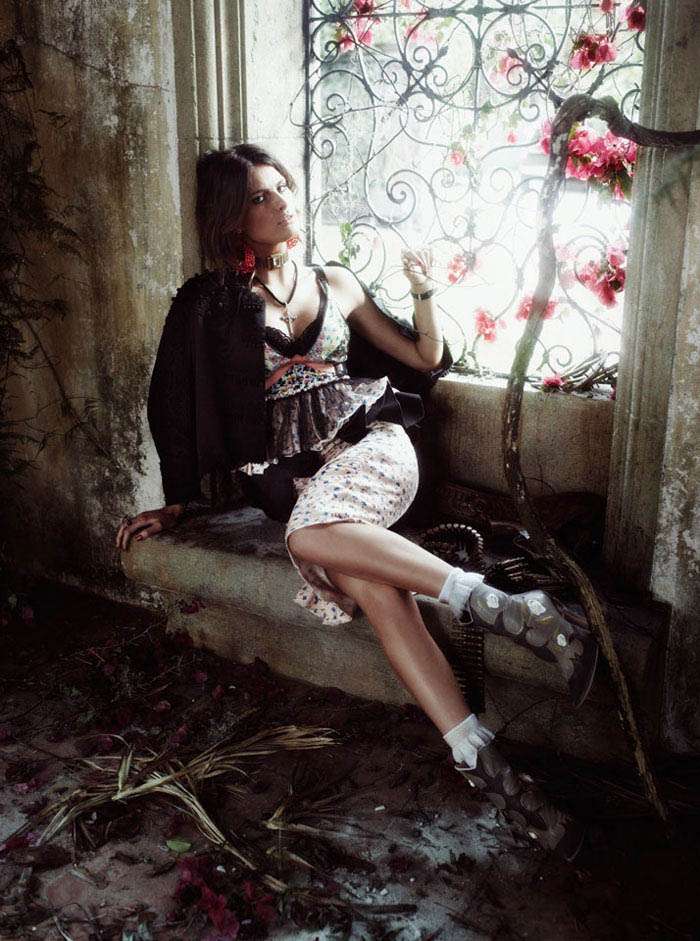 Photography Credit: Isabeli Fontana by Alexi Lubomirski for Vogue Spain February 2012
It feels like the world is spinning at an extra super duper fast speed for me right now. My mind is filled with so many upcoming projects, ideas and top-secret-things-I'm-not-allowed-to-tell-anyone-about-but-if-I-don't-soon-I-might-burst-burst-BURST!
And breathe…
However one of these things I am allowed to share with you now is that this week I went to visit my girl Lisa Devlin in Brighton to discuss the next Photography Farm. Remember how I modelled in an 'Over the Rainbow' style shoot at the last one? Well for the next event, on March 13th-15th, Lisa has asked me to style the shoot and for Roo to model in it. It's a Rock n Roll Bride takeover! My ideas are a little crazy (there's a little insight with the image at the top of this article actually) but I'm so excited about how it's all panning out so far. As well as styling, I'll also be a guest speaker at the workshop, sharing some of my wisdom and tips on all things blog.
Quick shameless plug: If you're a wedding photographer and you fancy a trip to the Photography Farm with me, click here for all the info, prices and how to book your spot. I look forward to seeing some of you there!
Mkay…I know why you're all here – treats! treats! treats!
♥ Surprisingly funny article by Cosmopolitan Magazine entitled 'How not to buy your wedding dress'
♥ Meadham Kirchhoff's S/S 2012 collection is made of the same stuff as my dreams
♥ Gala's Alt Summit recap. I am SO THERE next year.
♥ A wedding shot in polaroids? Eff yes.
♥ Cute as hell DIY glitter jars
♥ These baby animal photographs slay me.
♥ Music Inspired DIY Wedding
♥ Ouma = dreamlike
♥ Saved by the Bell themed party!!
♥ Knitted lookbook
♥ Utterly loving this late 60s, early 70s wedding inspo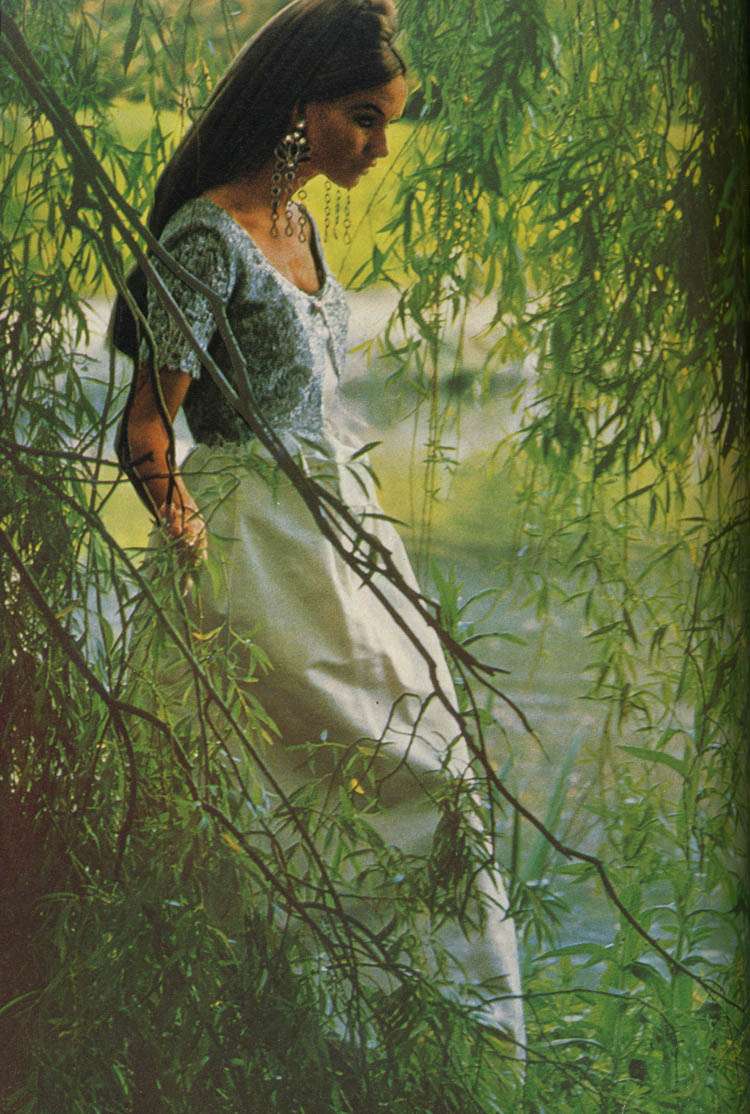 Photography Credit: by Saul Leiter for Vogue UK, October 1966
♥ Beautiful English garden shoot
♥ A wedding dress with a leather corset top? Erm YES!
♥ These shoes. That is all.
♥ A Beauty & the Beast inspired shoot
♥ Surprisingly insightful blogging lessons derived from Maxim Magazine
♥ Advice for New Wedding Entrepreneurs – just read!
♥ A sunshine yellow wedding
♥ Setting Goals: Doing What You Love in 2012 – Nubby is the best.
♥ Kick ass bouffant DIY
♥ Some fab styling ideas for your groom
♥ Northwest Vintage Weddding 
Small big cats – ahhh! love…