This month, Rock n Roll Intern Roo discusses about how to pick a wedding theme, and more importantly how to pick a theme that's authentically you.
♥   ♥   ♥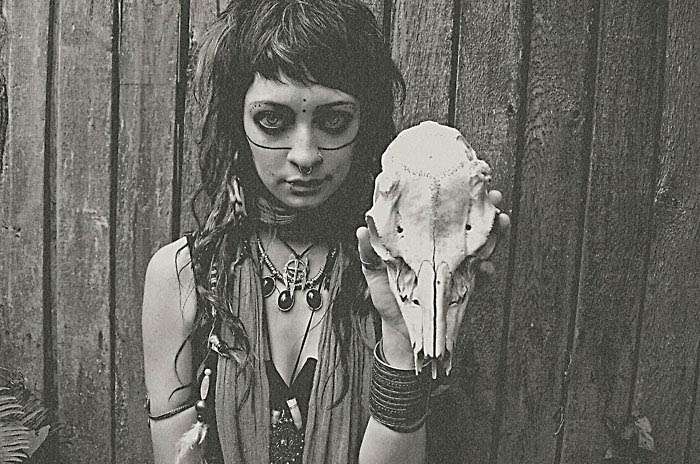 Photography Credit: Wolftea
Optional (and recommended) prep work before reading this month's post: go around your house and make a little mental (or physical, I'm easy) note of what you can see in the following hiding places: your wardrobe; your shoe collection; your fridge/pantry, and your cosmetics cupboard/dressing table. No matter how bare or brimming these areas of your nest are, I hope that you'll begin to notice certain themes lurking in each. For example, although I'm a bird who doesn't subscribe to wearing a lot of makeup, I do have a penchant for fabulous nail varnishes. My collection isn't vast, but there's an obvious trend; namely understated nudes, pastel pinks, and darker, cold hues with a hint of shimmer. There is no hint of neon to be found. Moving to my overly extensive wardrobe (which I am always ungratefully bored of) I see lots of natural tones – tans, browns, greys (the odd plum sweater, maybe) – splashes of velvet, cheeky peeks of Breton stripe, trimmings of lace and a few impractical "statement" pieces. Similarly with my shoes, I find cherry red (faux) snakeskin ankle boots nuzzling up next to my Vans Old Skools, who in turn drape a shoelace around my Melissa Lovefoxx sandals.  When asked to describe my style, I say it's "Whatever". It's whatever I feel like, whatever the weather, whatever I want. In turn, I try to live my life by the mantra of my wardrobe, which becomes glaringly apparent when you look in our kitchen cupboards: scotch pancake ingredients, stuffing mix, cloudy lemonade, cinema sweet popcorn, potatoes, and tomato soup (we haven't done our weekly shop yet, can you tell?).
To surmise, I'm not massively fond of abiding by things that are just supposed to be; when I eat a steak I like to lavish it in mayonnaise and I don't care who sees, and if I want to wear Dr Martens with a tea dress then I will, because why should it matter? Some things are the way they are for a reason, but some things are the way they are because we're told that they're supposed to be.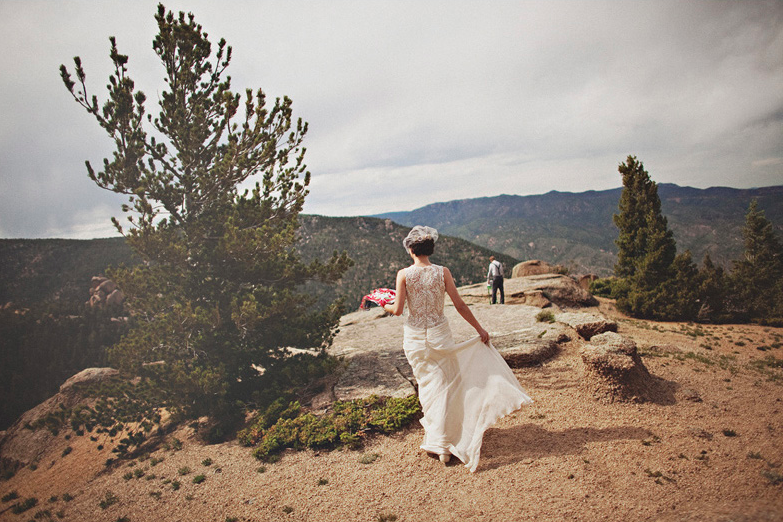 Photography Credit: Sean Flanigan. Full wedding at RuffledBlog
If you're a bride to-be and you're reading this, then you and I are in very similar, very lucky positions. You're at a fork in the road of your pre-married life where you could either get lost in a world of meringue corset dresses, organ music and "Boring Bride Monthly" magazines – or you could skip down the Rock n Roll brick road, and pick up a little courage, heart and know-how along the way.
Think about it, who do you live your life for? When we're alone we live for ourselves, but being blessed with a partner means that you get to live for yourselves, together. When I think of my life with Lamb, I think about amazing music and good, honest food, warm blankets and Berlin, seahorses and cheap incense. I think of lots of other things, too, and some things work in harmony and some things don't make a lot of sense together (we were both once chefs and yet we love takeaways) but this is our life and we have a lovely life together. It works because it works for us – so are you starting to see where I'm going with this?
If you so wanted, the running themes of your life could either dictate the theme of your wedding, or rather poetically; your wedding theme could contradict them. What I mean is, your wedding can celebrate and accentuate the things in your life that you love, or you can compensate for the things you don't get to regularly enjoy by featuring them in your wedding. Did you always want to be a zookeeper growing up? Throw an animal-themed fancy dress reception! – Tired of the humdrum of the inner-city office? Host a traditional village fête!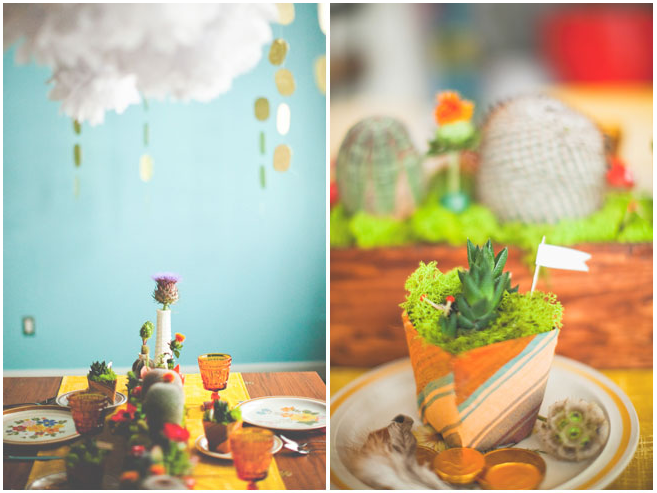 Photography Credit: Lehua Noëlle Faulkner  – Super Mario wedding inspiration, styled by Primary Petals. Full shoot at Green Wedding Shoes
Picking up on a theme might sound off-putting for some, and the unfortunate connotations of the words wedding theme can denote tackiness or overdone-ness. But a theme doesn't have to overrule your wedding unless you absolutely want it to – the beauty of a theme is that you can either go all-out or pick key elements as an undercurrent to the day. Bizarrely, and wonderfully, even the most obvious and stylised of obsessions can be tweaked and made to fit the traditional constraints of a wedding (as seen in the MIND-BLOWING Super Mario themed shoot above).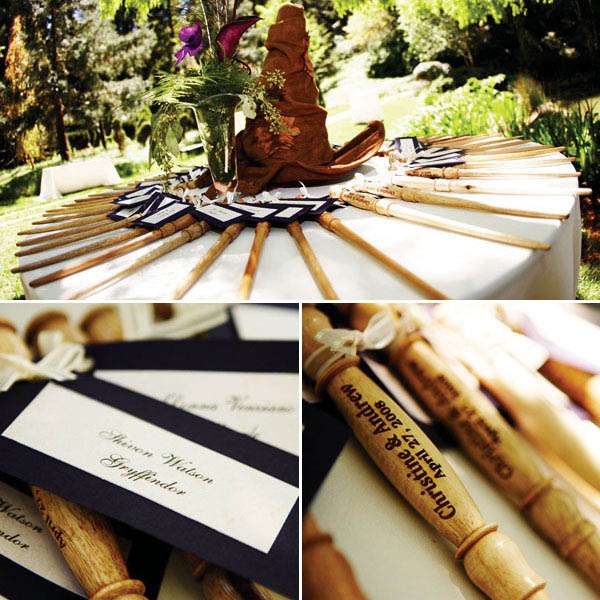 Photography Credit: Geoff White Harry Potter "sorting hat" seating chart. Full wedding at Bridal Guide
I started to consider the value of a good wedding theme one day whilst perusing fashion and wedding blogs for ideas. After a bit of trawling, I started to come across really well executed weddings and styled shoots taking inspiration from everything from Harry Potter to Amélie – I've included both shoots for you to see, because they are each excellent examples of the different "extreme" ways in which themes can work. The Harry Potter wedding, for example, is highly stylised in the sense that it lends itself entirely to the world of witchcraft and wizardry; other than the sorting hat seating chart, guests were treated to a ride on the Hogwarts Express and glasses of butterbeer punch. A guest at this wedding literally stepped into the world of Harry Potter.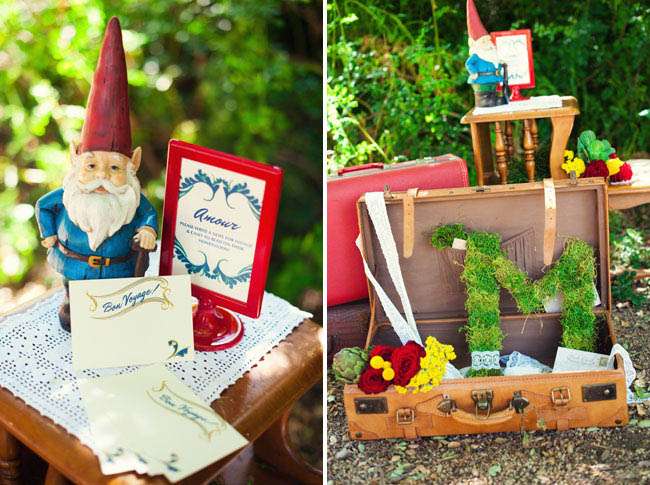 Photography Credit: Melissa Munding Amélie wedding inspiration. Full shoot at Green Wedding Shoes
On the other hand, guests at the Amélie themed wedding could expect more subtle hints at the movie – my favourites being the garden gnome and the crème brûlée desserts. These touches still carry the theme of the movie, but in a much more subtle way. So you see, a theme doesn't have to be overwhelming (although there's nothing wrong with it if it is!) It's all dependent on how teasing you want your touches to be.
Annnnd, since I have adequately babbled as usual, let's try and answer the question that should be burning on the tips of your tongues by now – how can we come up with a theme for our wedding?
I will admit that I actually find this quite a daunting task, but then I am easily daunted. I started to think about possible starting points for our own wedding theme pretty much as soon as we told our families that we wanted to go ahead and start making actual wedding plans. Really, I thought an idea would burst out at us immediately, but as with most things marital, it wasn't that easy. After we got engaged, I set up a Tumblr purely to use as a platform for gathering inspiration from all four corners of the internet. I had started off by searching by tags such as wedding, inspiration, bride, groom, flowers and so on – but all I could find were atypical examples of the wedding that we didn't want. Soon I started to look at other images that interested me, and as I flicked through the timeline of my reblogs and likes, I started to see running themes. I noticed I was obsessed with things like lighting, texture, pattern, scents, nature, and the uncanny.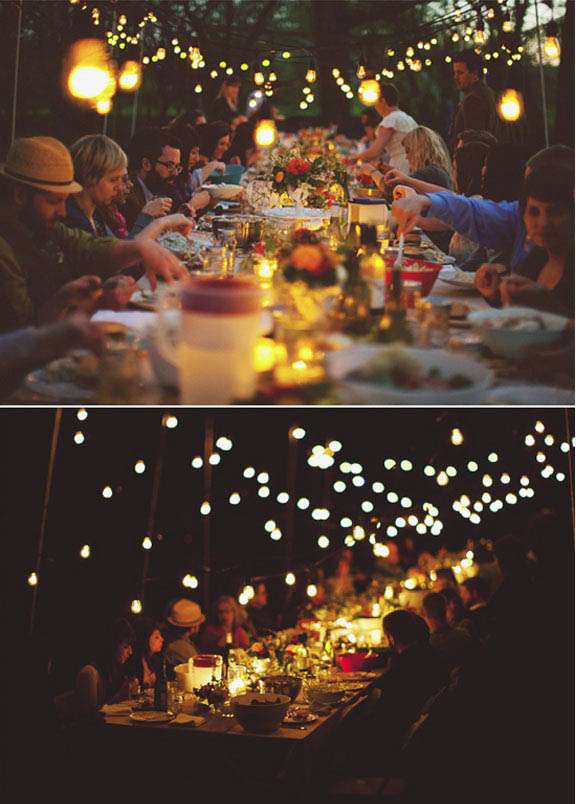 Photography Credit: Alec Vanderboom An unbelievable backyard birthday party. Full party available at 100 Layer Cake
From there, I began to make lists (oh, me and my lists) of words that came to me when I found an image that struck me. I kept these words in a notebook for safekeeping, and came up with word association spider diagrams using my favourites. From "uncanny" I envisaged words like ethereal, gypsy, witchcraft, undead (not so much zombies; more like ever-living, immortal, etc etc). Then, I also started to look more closely at weddings I liked on my favourite blogs, and made more word association spider diagrams based on any words/imagery they threw up. There is no real rhyme or reason as to why I ended up with these words – a spider diagram should be a free-thinking exercise, and is great for unveiling some hidden ideas or inspiration that you already have, but might not be aware of. I also found them to be a good way of both keeping track and making sense of the images I'd collated over the months – Tumblr can turn into a bit of a mood board black hole if one isn't careful. Which brings me onto my next handy source of themes inspo; Pinterest.
Let's take a moment to point the finger of blame at Kat for my head-on, no holds barred obsession with Pinterest. Currently available via invite-only, it is literally a platform on which you can create your own online pinboard. You can search using tags, and like and reblog posts as on Tumblr, but you're able to organise your findings into separate boards for easy reference. Rather than have one folder of wedding-y stuff, I've broken mine down into definable portions like bridal, groomal (shut up it's totally a word) and of course, wedding styling that I've fancied the look of (although this board is actually a little thin on the ground at the moment). Going back through boards, it's easy to see common trends all in one easily-referenced place – it also means I can sit images side-by-side one another and draw out our own inspiration from them.
So by now, we've grasped how to gather and evaluate our sources and inspirations, but how can we devise a theme and run with it successfully? First and foremost, run with your passions. Sit down together and list your loves and obsessions, and find where you can draw parallels or different-yet-complimentary subjects. Work alongside your budget so that you can choose a theme that is realistically executable, then you can decide whether you want your theme(s) to be subtle or bold. Some ideas could be achieved by an enthusiastic couple and some helpful family members – others might only be realised with the help of professional stylists, so do try to be realistic about what you can afford (both time-wise and money-wise). From there, you can begin to figure out how and where your themes can feature within the "constraints" (for want of a better word) of a wedding. For example, knitting obsessives could opt for knitted bouquets and boutonnières, complete with yarn ball centrepieces and mini knitting pattern favours. Make lists of ideas like this – as wild as you like – later you can narrow down what you feel will work well and what you feel might be too fanciful, too much, or too little. And as with everything, try to have fun! And when in doubt, take another look around you. There could be something amazing lurking at the back of your wardrobe that you totally forgot about.
♥   ♥   ♥
You can read the rest of Roo's blog post here.