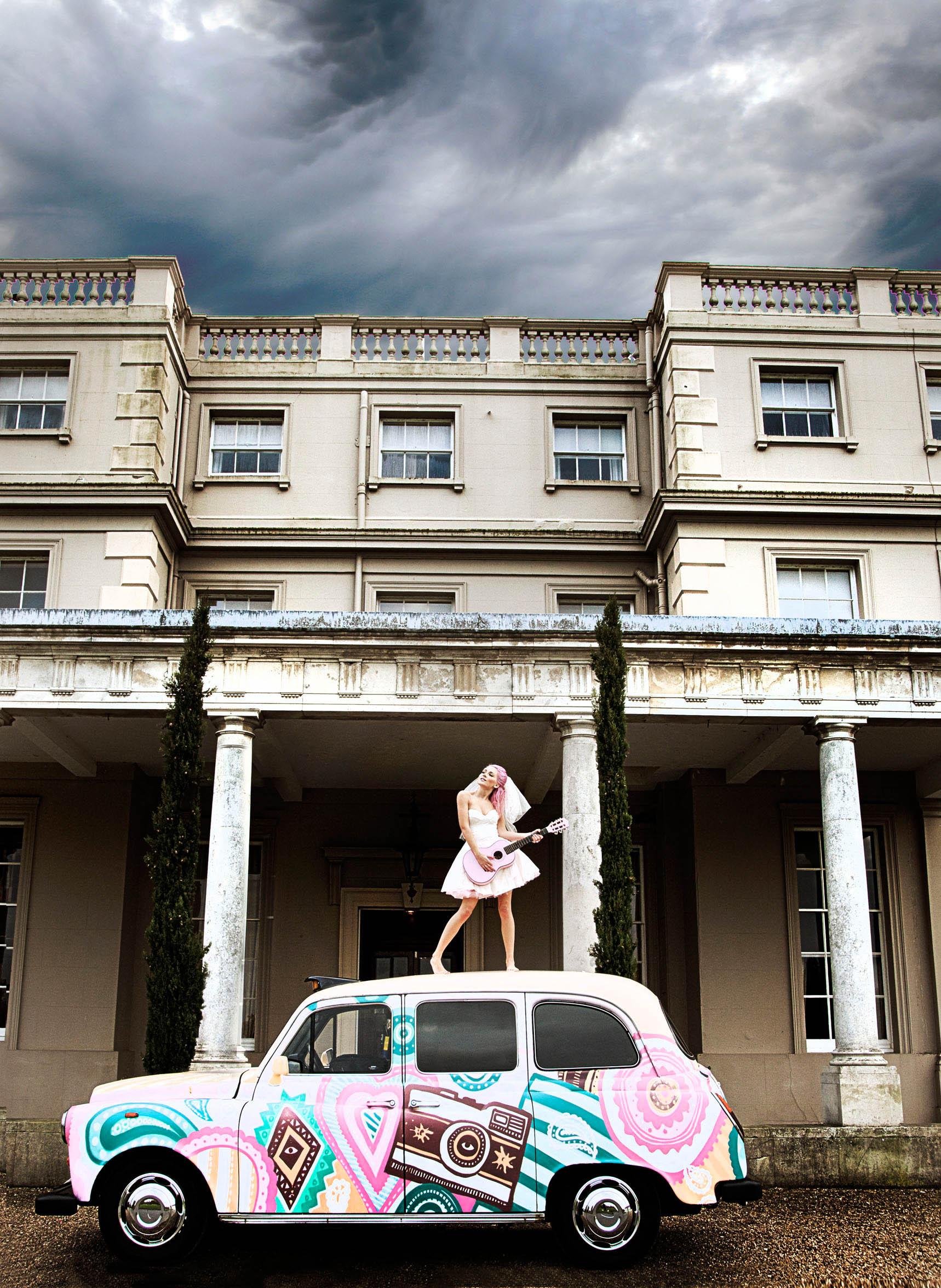 Kay's simple but cute bridal shoot took place at Wokefield Park, near Reading. The idea of a sweet, candy coloured shoot with a fashion-edge came from photographers Studio Rouge, who also wanted to use the images to showcase their snapacab.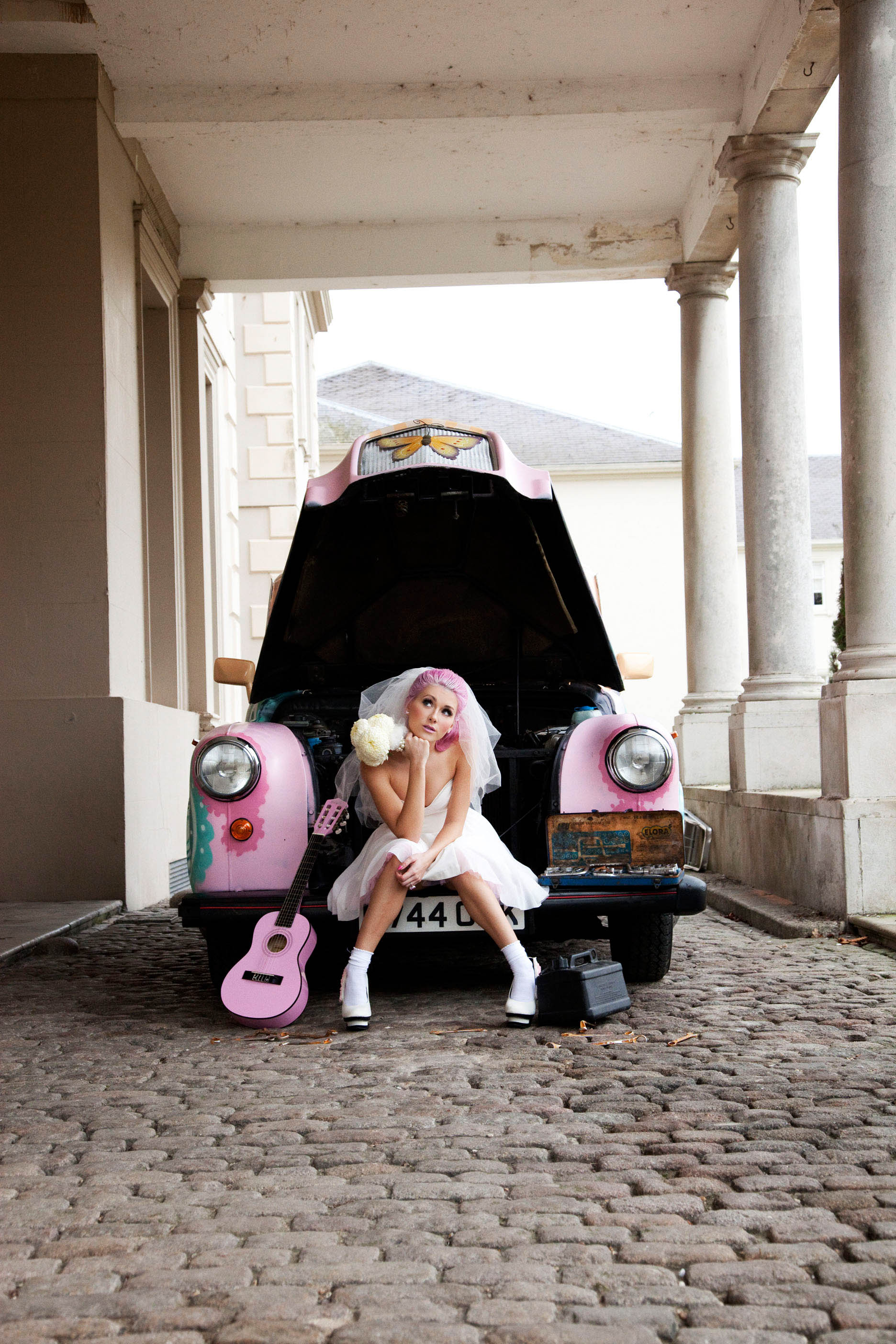 "Snapacab? What's that?!" I hear you cry. Well we all know how much fun photo booths are don't we? But how about a photo booth in the back of a taxi?! I'd book this baby to drive me around all day if I could!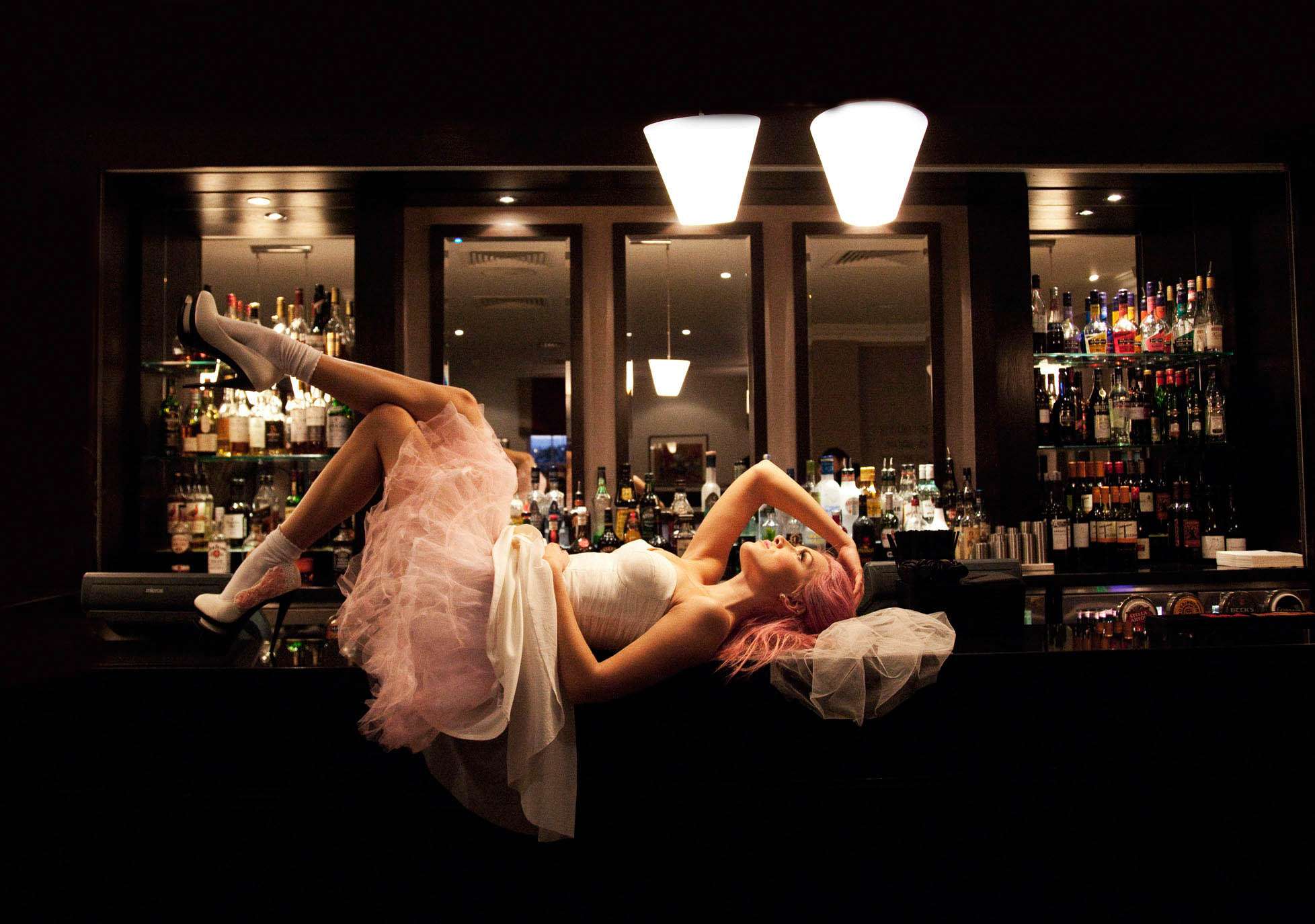 Thank you to all at Studio Rouge for sharing this shoot with us. For more information on Snapacab be sure to check out their website.
Supporting Cast:
Photography Credit: Studio Rouge
Venue: Wokefield Park
Taxi: Snapacab
Bride's Dress & Shoes: Customised – ASOS
Hair & Make Up: Charlotte Elizabeth