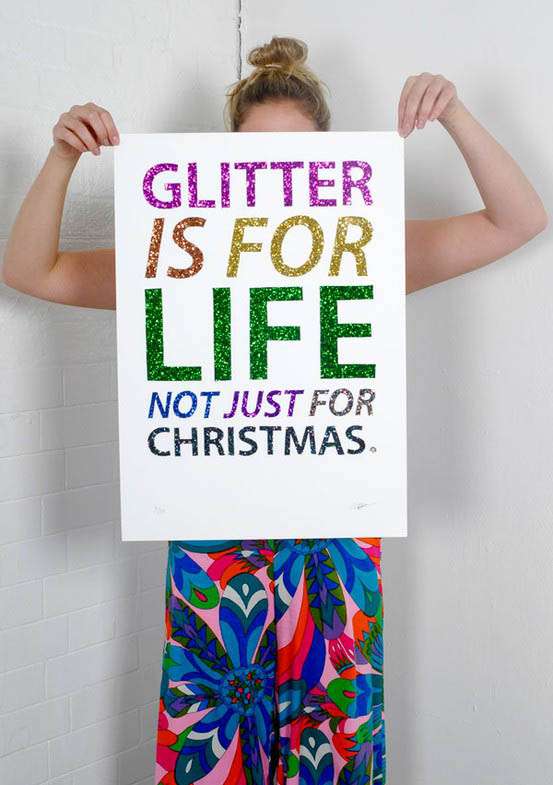 Photography Credit: Chasing Shiny Objects
Last night I went to my second Christmas party of the year held at my favourite shop in all the land, Fur Coat No Knickers. I certainly couldn't go to a party in a dress shop without a fancy dress so I rocked up in this baby created for me by Alexandra King, accessorised with my sparkly 'Airlia' belt from Lara Hannah and added some extra sparkle (hey, it's Christmas!) with my silver glittery brogues. Champers, mini cakes and stupid (in Charlotte's case pole) dancing ensued…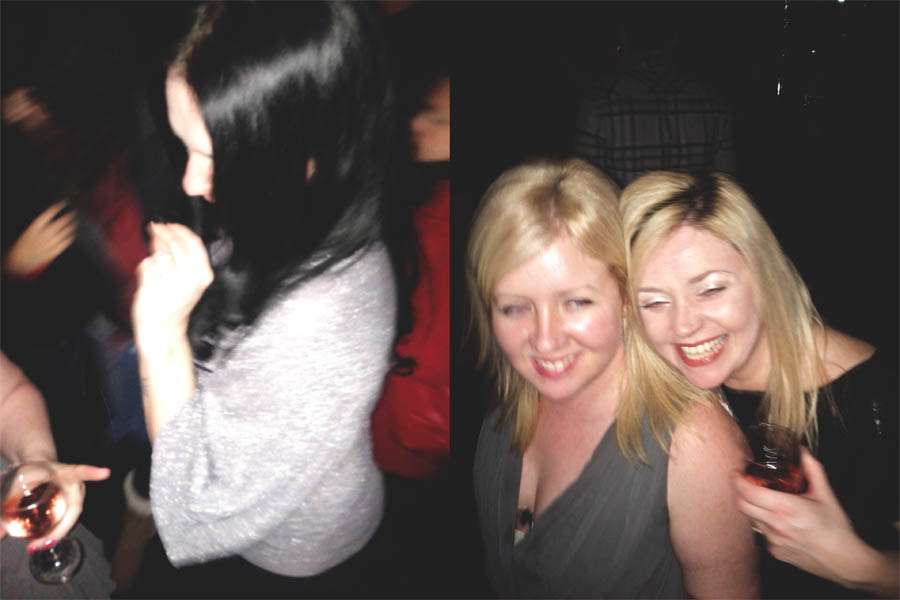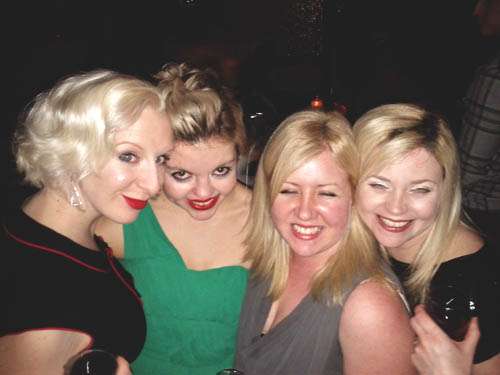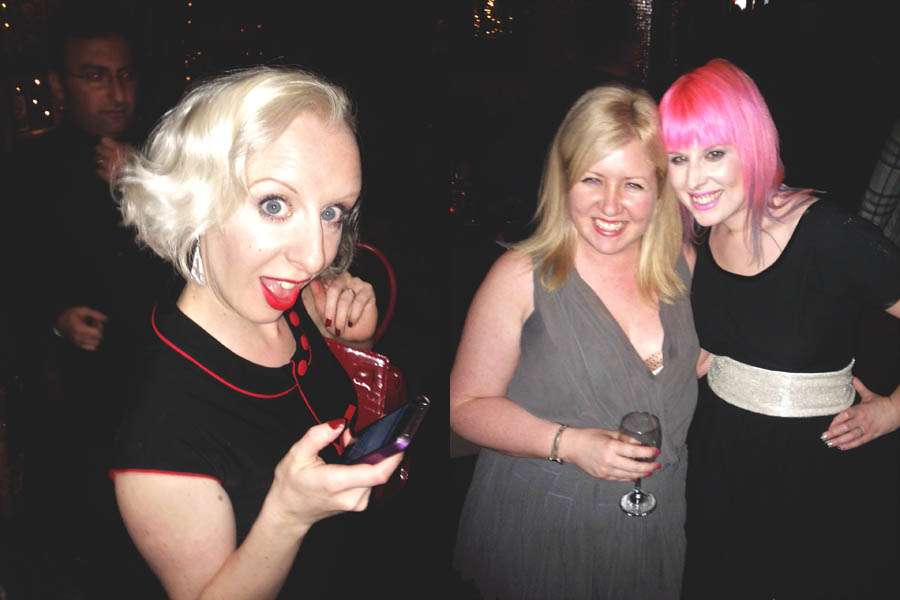 Oh yeah and I got Christmas hair. I do love the green ends muchly. We wanted to go for a 'subtle' green (that's a bit of an oxymoron!) so we mixed a teeny drop of Crazy Colour Peacock Blue with a bottle of white dye. The pink kinda comes through it parts and makes bits look purple too. I love it! That Elbie is ever so clever.
My Lime Crime Great Pink Planet lippie matches the pink perfectly too huh? It's a beaut of a colour in fact. So girly…
In other news, I'm getting insanely excited for Christmas are you? I actually can't believe it's next week. Crap, I must go start finish my Christmas shopping! Gareth & I have also bought our first ever Christmas tree this year, an actual real one not just a pathetic tiny plastic one from Paperchase. I feel mightily grown up. So yeah, it's feeling very festive in chez Williams…and the cats LOVE it. I'm sure Rachel will get to the top of it in no time.
Anyway, Jeez I haven't half rambled on in my hungover state! On to more important things….THURSDAY TREATS! Now can someone bring me a cup of tea and a Hob Nob please?
PS don't forget to enter this amazing contest to win one of five wedding dresses…yes we're giving away FIVE of these babies!
♥ Hiding behind you're computer is not OK – the benefits of networking – Awesome blog post by School of Rock graduate Alex Beadon
♥ Check out this stunning engagement shoot location
♥ The Perfect Holiday Hair Tutorial
♥ Vintage Casual Bretts Wharf Wedding – the masks are amazing!
♥ A 1960s shoot at The Barbican
♥ Map inspiration
♥ A cosy, cute & outdoorsy bachelorette/hen party shoot
♥ Cats. In wedding dresses. Awesome.
♥ English garden wedding ideas
♥ DIY gingerbread house centerpiece
♥ Woohoo! Congratulations Naomi, & Josh!
♥ Gorgeous pink haired bride, stunning gothic-esque wedding
♥ These shoes are insane in the best possible way
♥ Valuing your work – this post should be mandatory reading for anyone who runs their own small business
♥ How to start: a guide for procrastinators, excuse-makers, busy people, and everyone with a big scary dream
♥ Get snowed in with these winter wedding ideas
♥ Megan's thoughts on success 
I may be biased, but I think this is kinda awesome – Trey shares his experience of experimenting with both blog and traditional print media advertising. The results are pretty staggering.
And finally…
via The KruBooks Etsy Shop (AMAZING)
Amen Audrey.