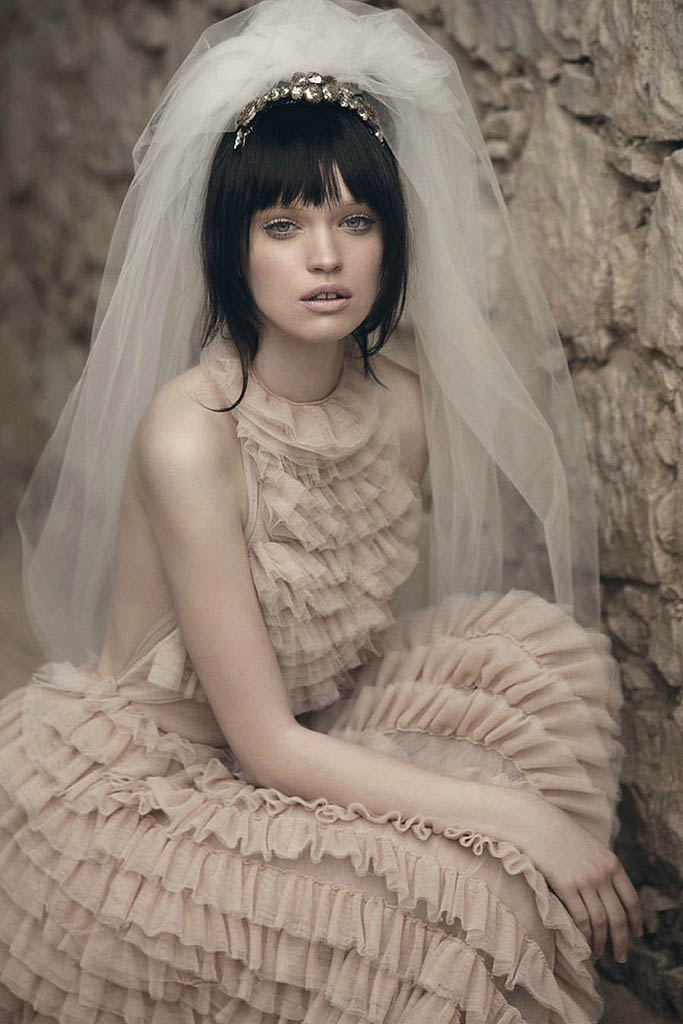 Photography Credit: Vanity Fair Italy, July 2011, shot by Signe Vilstrup (more from this shoot here)
I need to make a big thing about this first link as I know many of you have been waiting with baited breath to order some of the new Vivienne Westwood/Melissa shoe styles that I blogged about in August… Well good news my lovelies, they are available to pre-order through hervia.com now!
YES!
I can't wait to get me some shoes with wings!

As always, this week I've been trawling the internet so you don't have to…Enjoy!
♥ Sweet Philly Love Shoot
♥ J'adore this vintage hot air balloon wedding and the tutorial for making said Hot Air Balloons
♥ Beautiful barn wedding
♥ I've heard of couple's suing their wedding photographers before but this is just ludicrous!
♥ Dita's Advice For Rule-Breakers – thank you thank you thank you, a gazillion times over to Gala & Dita for this. Don't you just love it when things like this smack you BANG between the eyes just the very second that you need it?
♥ An open letter to Carrie Bradshaw – must read for anyone that's self-employed. This post made me laugh out loud!
♥ Charlotte Balbier has launched her new website this week. I'm loving the cute pink stripe theme…and this dress from her latest collection needs to be mine!
♥ Heart-stopping roaring 20's wedding
Photography Credit: Wildflowers Photography

♥ Spread some love…this is such a cute idea. How magical would it be to find one of these as you went about your day?
♥ DIY Carnival Marquee Letters
♥ Gorgeous rustic wedding with a tattooed bride
♥ Forget about inspiration, what about imagination? – Another GREAT blog post from Lucy. This girl is on fire right now! I wholeheartedly agree that finding inspiration from the world around you is a gazillion percent different than from your direct competitors
♥ A Georgia Elopement
♥ how-to: use your pretty magazines to make a festive ball garland
♥ Industrial Boston wedding
♥ Colourful estate wedding
♥ Julian and Amy's Rock And Roll Engagement Shoot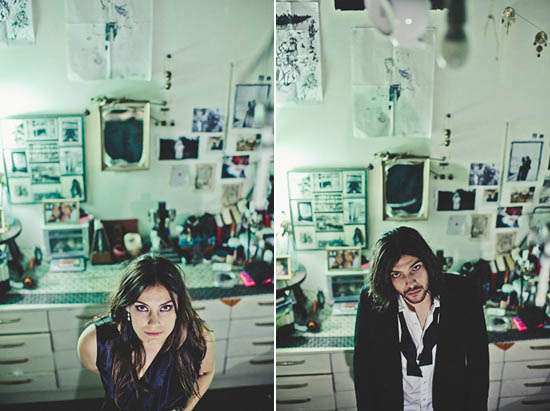 Photography Credit: Dan O'Day
Did you hear? Jasmine Star has launched her own magazine! Oooh I can't wait to get my grubby mitts on a copy. Check out her awesome promo video below…

Love the video by Jim & Tonic for this underwater shoot. You can see the photos by Matt Porteous here
♥ And finally, if you're in London and at a loose end this Sunday (13th November) The Vintage Wedding Fair will be taking place at Chiswick Town Hall from 10am-4pm. Exhibitors include Hope & Harlequin, Vintage Twee, Restoration Cake, Charlotte Casadejus, Rachel Simpson, Lindsay Fleming Couture and Luellas Boudoir (to name a few!)
Tickets are just £5 and can be purchased on the door. I'm going to pop down and have a nosy around lunchtime so if you see a pinkhead, come say hi to me!
Here's a little video from one of the past events to give you an idea of what you might expect. Fun huh?