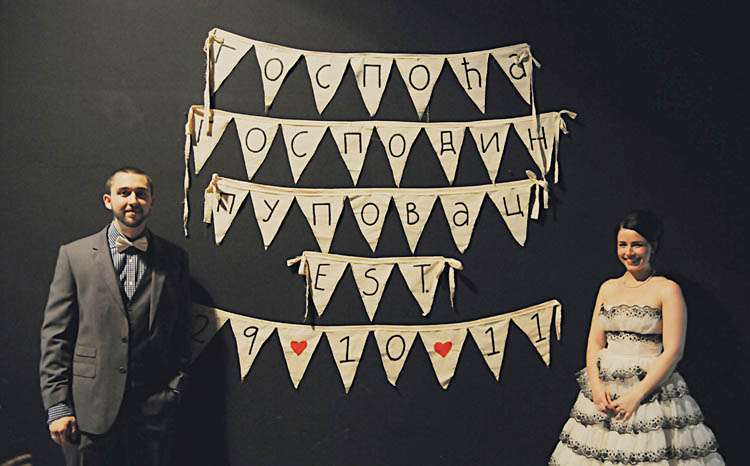 Tara & Oleg were married at Wentworth Falls School of Arts, NSW, Australia. The bride wore a beautiful 1950's debutante gown made of white taffeta with black flocked trim which she found on eBay!
"They met at Acting College in Sydney and have been together for the last 6 years," their wedding photographer Jemima Richards told me. "The easiest way to describe these two as madly in love. Their wedding was a really beautiful reflection of that. The entire wedding had a distinct DIY theme, but with all of their personality in every single element. Oleg is from Croatia, so his family members made the special journey over, with his two sisters travelling from opposite ends of the planet just to be there. As a wedding gift, Tara also flew in Oleg's very best friend from London as a surprise!"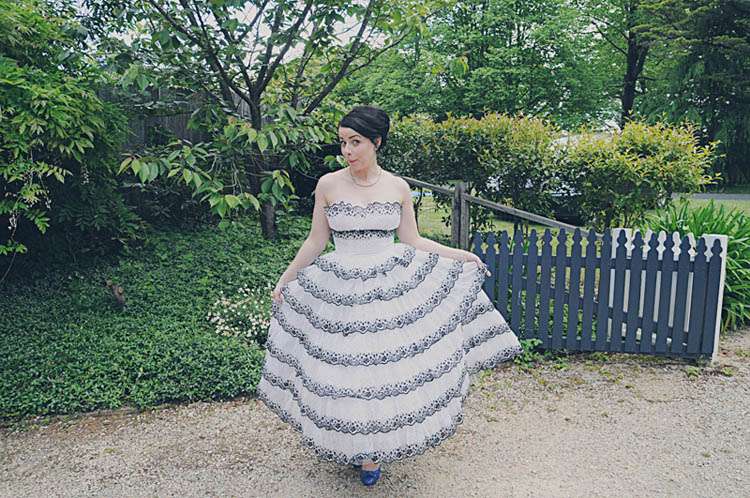 "The ceremony was simple and in the small and intimate events hall at the School of Arts," she continued. "Tara had handmade 150 large paper pom-poms to decorate both the reception and ceremony with as opposed to flowers. She even disclosed that she spent a back breaking 5 hours the night before the wedding 'poofing' and hanging every single one."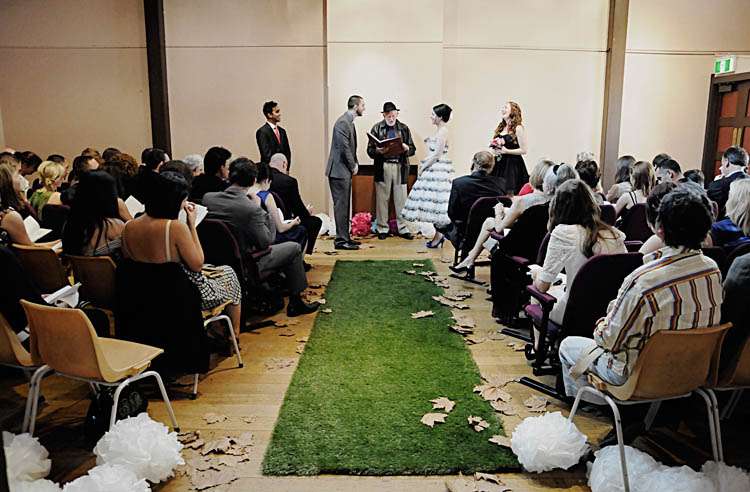 "Each guest was presented with a personalised program for the wedding which included a personal and individual message from the bride and groom in the back. The couple read their own vows (or in the case of Oleg, spoke straight from the heart) and their celebrant even recited the Dr Seuss poem 'Oh! the places you'll go' (which was super relevant and very sweet). The ceremony was brief, but very sincere and heartfelt."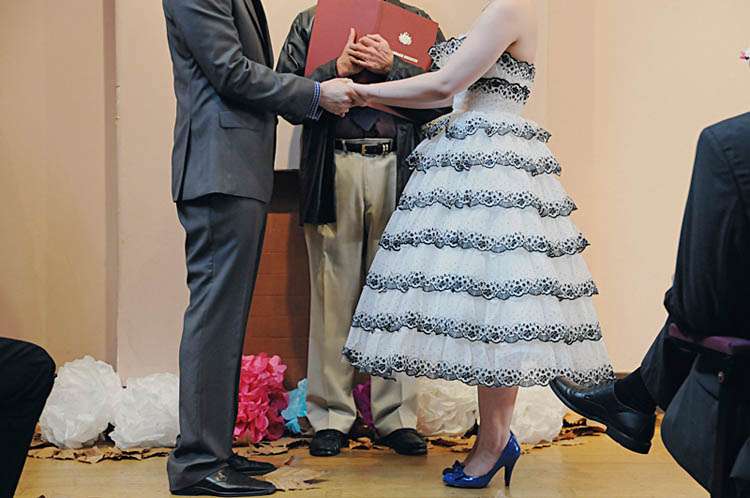 "The couple opted not to have any formal portraits taken of themselves with their best man and maid of honour, and instead went straight into the reception which was held in the adjoining theatre of the School of Arts. The lack of formal photos was made up for by the addition of a photobooth, which the couple described as 'a way to give a gift to each guest'.Tara and Oleg wanted their reception to be all about their guests, while still having the same amount of personality as the ceremony."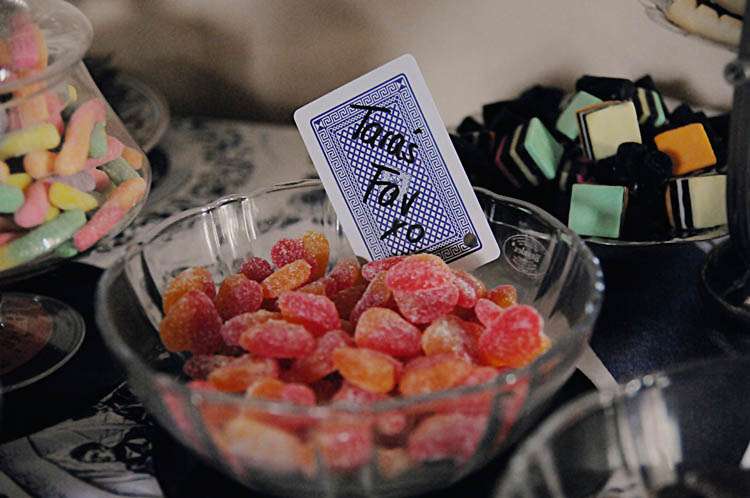 "Guests were treated to a self serve lolly bar with suggestions written on playing cards by the wedding party, lots of dancing, and their gorgeous Cowboys and Indians themed wedding cupcakes. The entire night was a party to celebrate their getting hitched and there was not a single moment where there was a lack of love in the air or someone being bored."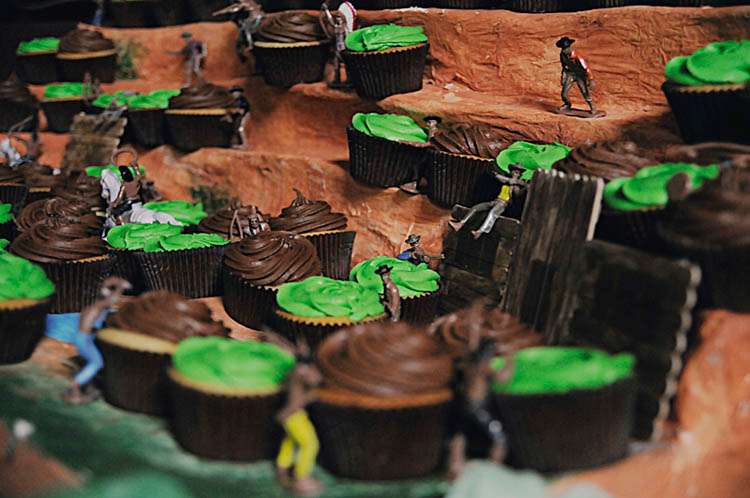 Beautiful! Thank you so much to Tara & Oleg and their photographer Jemima for sharing.
Supporting Cast:
Photography Credit: Jemima Richards
Venue: Wentworth Falls School of Arts, NSW, Australia
Bride's Dress: eBay
Bride's Shoes: New Look
Groom's Outfit: Vintage
Bridesmaid's Dresses: Portmans
Flowers: DIY
Cupcakes: Jodi Elliot at Edible Creations
Caterers: Julie McMahon at Tell Them You Did It
Celebrant: Allan Whitehead