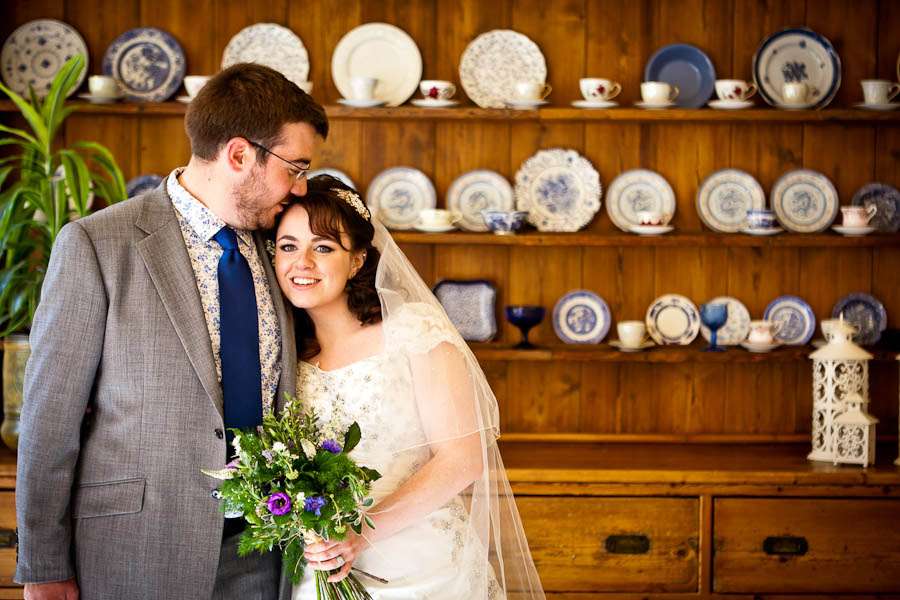 A Midsummer Night's Dream was the inspiration for Daisy & Adam's September wedding. The wedding was held at Mountains Country House, Hildenborough, with the ceremony in the gazebo in the gardens.
"As a child I remember being taken to watch A Midsummer Night's Dream," Daisy wrote to me. "It was being performed in a London park, and with each scene the audience picked up their chairs and walked with the actors through the woods to get to the next setting. I remember being struck by the romance of it, the mystery of the faerie woodland was so magical, it was always how I'd imagined by wedding. Luckily, Adam loved the ideas too!"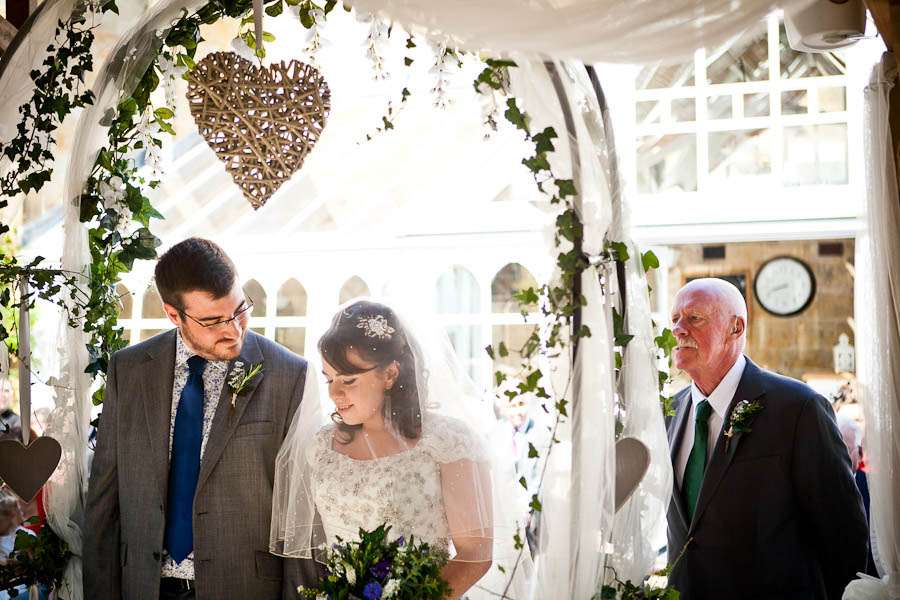 "It was important to Adam and I not to spend money on things which wouldn't enhance the guests experience/our wedding day. I'd so recommend this to other couples; it's so easy to get caught up in having 'essentials' for your wedding which are really only essential because they make companies lots of money! We didn't want to spend vast amounts of money on frilly bows for the chairs, or little favours on the table (particularly when guests were about to eat and drink really well anyway!), or anything else which wasn't personal to us. I am amazed looking at wedding options when the only real option the bride and groom has is over the colour of the chair sashes and table plan. It seems sad when every couple has its own personality that this doesn't always come through in the wedding – a wedding is about you two – make it that way!"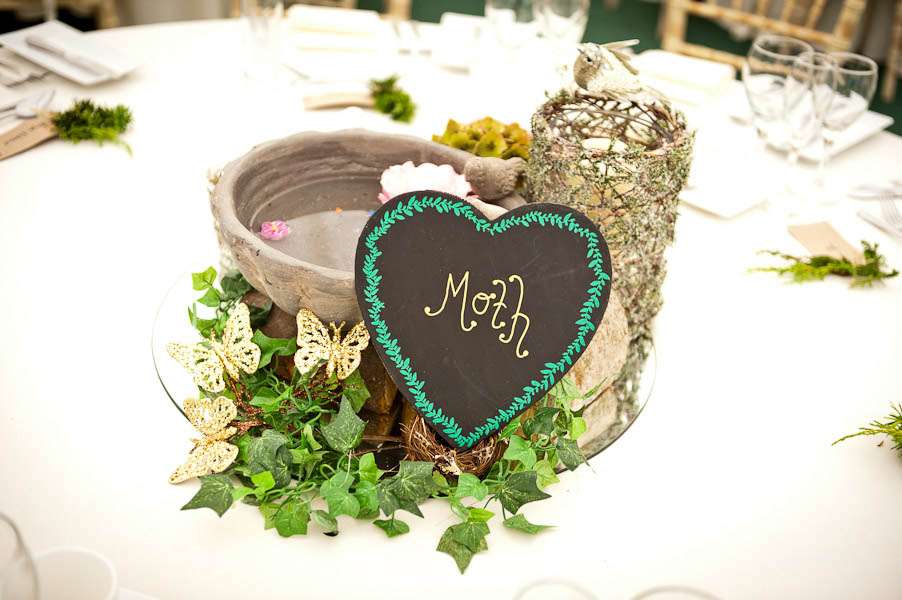 "Our wedding was a magical, ethereal, Shakespearean, muddy, messy, beautiful and romantic day," she continued. "I tend to spell faerie in this situation the Shakespearean way – I tend to think of fluffy pink girly 'fairies' when it's spelled the other way!"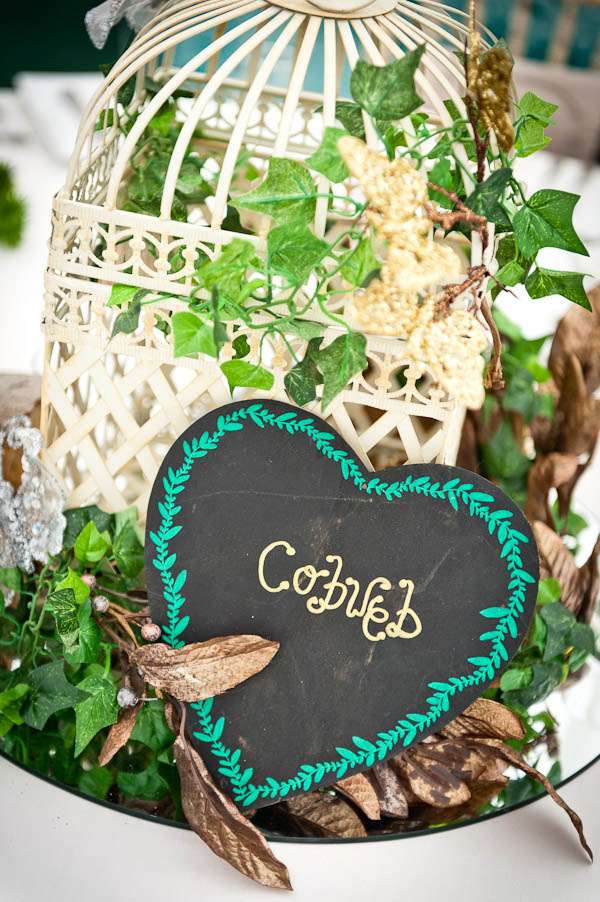 Daisy wore a dress whcih she found in Perfection Bridal, Bromley with Irregular Choice Floral Cortesan shoes. "My shoes were the first thing I bought when we got engaged. I've known ever since I first saw these shoes that they had to be my bridal shoes! I initially wanted them in a deep green colour, but these were no where to be found, the cream and gold worked beautifully with the dress and veil though. Their messy, pretty and unusual appearance was a little touch of the faerie world!"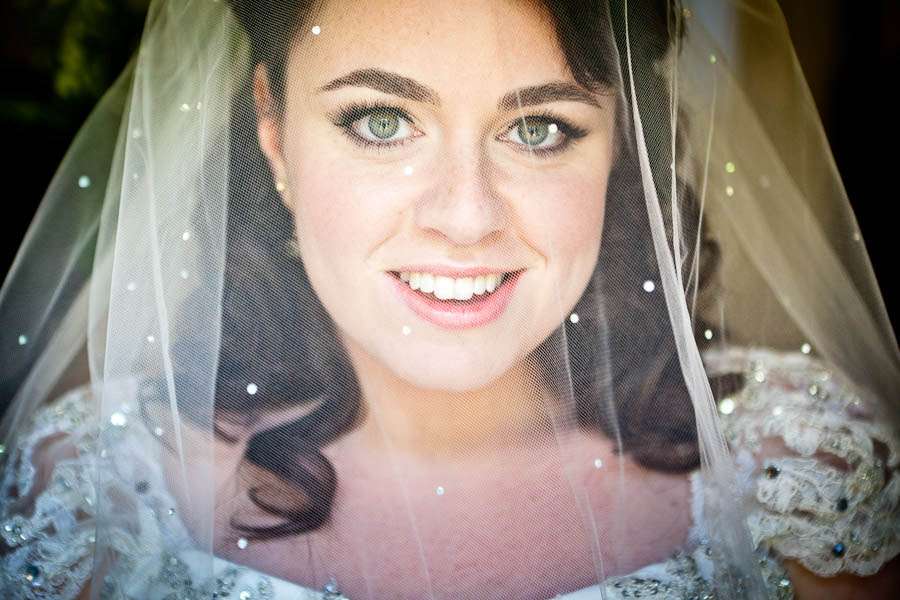 Daisy had two bridesmaid's and she gave them both a different dress. "I knew I didn't want them to be wearing the same dress, I didn't want matching, when the girl's personalities, looks and styles don't match, it doesn't feel right. I wanted them to be comfortable and happy in their outfits. The only real requirement was that they weren't too 'un-foresty' in their colour – I was happy with blues, greens, purples, golds. My sister and her boyfriend Rob were travelling across Vietnam, Cambodia, Laos, Thailand, China, Australia, NZ and India for seven months. Whilst there, she emailed me a photo of a dress she'd had made for her in Cambodia. A full length, deep green silk gown – it was $40. It was perfect! We found the second dress in the sale in Coast – it turned out to be similar to the first in style, and was equally vibrant in its colour, but was a beautiful sapphire blue."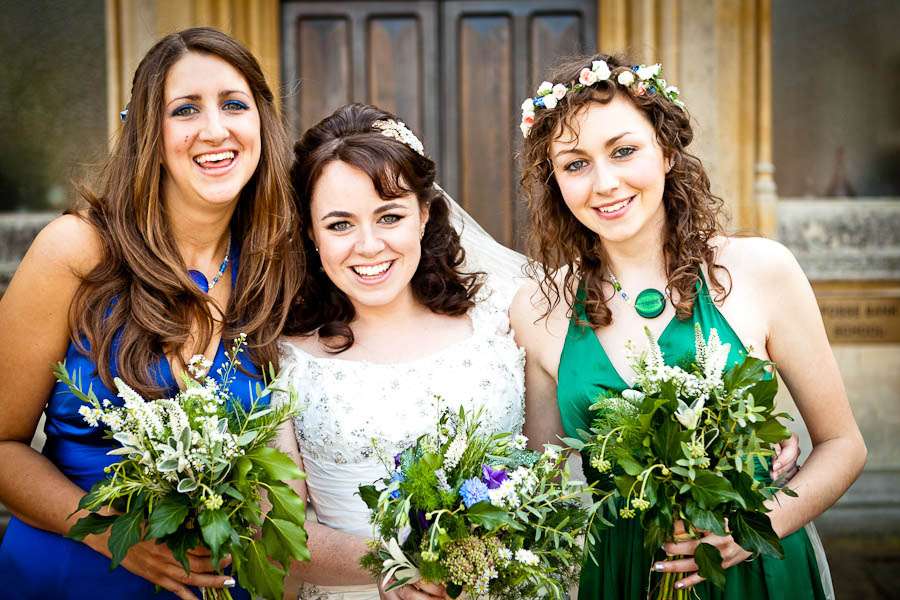 With a Midsummer Night's theme, the flowers were of course a big part of the day. The couple worked really closely with their florist, Helen Tinworth, to make them just perfect. "I knew I didn't want a formal, too arranged looking bouquet, I wanted a freely tied, messy assortment of leaves, foliage and a few wild looking flowers thrown in," Daisy explained. "I wanted it to look as though it could have been picked when walking through the woods. The bridesmaids bouquets had to be similar, but we chose to have them without coloured flowers, just green and white, they were beautiful. The florists suggested incorporating herbs into the bouquets – this was such a wonderful idea as I'd wanted all senses to be 'hit' in our wedding."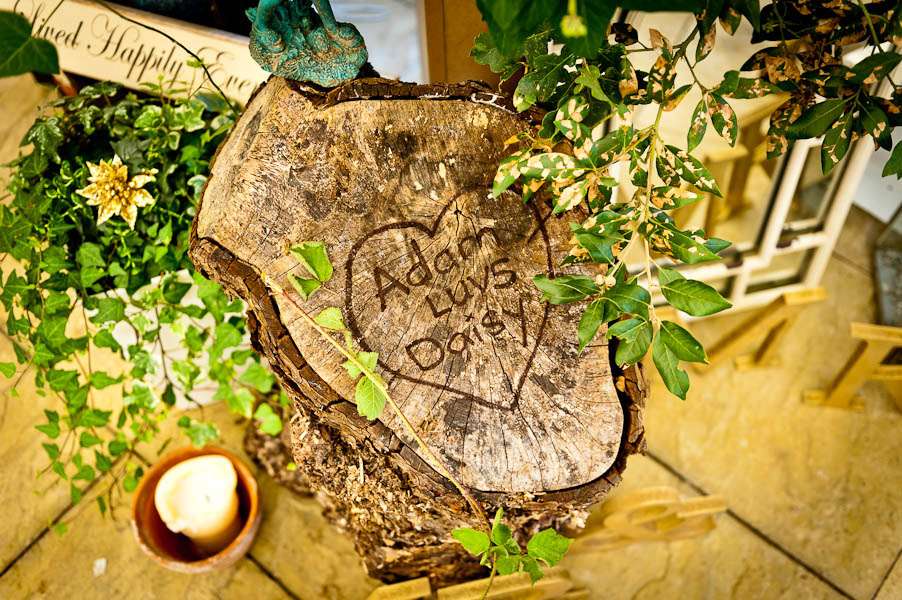 "I met with Helen countless times before the wedding to discuss ideas and work out how the theme would all come together. I'd bought an entire room full of Midsummer Night's Dream 'props', Helen's job was to take them from a great big pile of ideas and turn our venue into a magical enchanted forest! No small feat. I know this was the biggest project she's had and I'm sure had as many sleepless nights as me, thinking about logs, and sourcing birds-nests, and other equally important things!"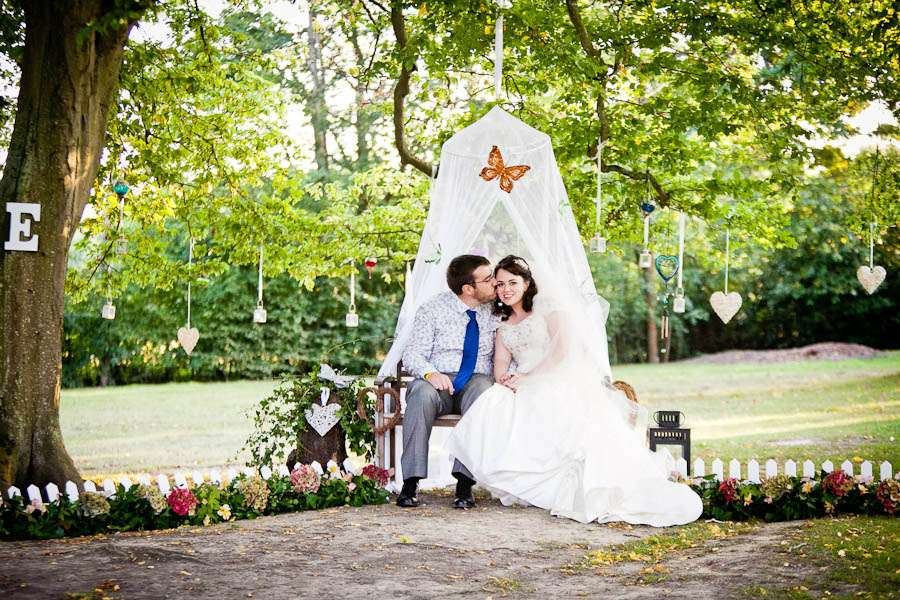 Beautiful! Thank you so much to Daisy & Adam and their photographer Dominic for sharing today.
Photography Credit: Dominic Whiten Photography
Venue:  Mountains Country House, Hildenborough
Bride's Dress & Veil: Perfection Bridal, Bromley
Bride's Shoes: Irregular Choice
Bride's Jewellery: Glitzy Secrets 
Groom's Outfit: Simmonds, Tunbridge Wells
Cake: Marks & Spencers
Flowers: Limeginger Florists, Bromley & Helen Tinworth
Hair & Make Up: Pam Wrigley
Stationery: DIY
Caterers: Azra Catering