My lovely intern Roo (oh I do love her so) had, to say the least, quite the drama with the search for the perfect wedding venue. So she's here today to share her woes and in turn reassure those of you that might be going through the same hell, that it's all going to be fine and that you will come out on the other side!  I personally found the venue hunt the most stressful part of my wedding planning. Why are wedding venues such a pain in the…ahem.
Over to you lady…
♥  ♥  ♥
Like so many modern-day women, I often find that the most apt precursor to the soundest advice can only come from an episode of Friends. In this instance, I'll refer to "The One With Ross's Wedding, pt. I". Open your DVD inserts to chapter 4, and we'll begin.
So, Emily (Mrs Ross Gellar-to-be) has her heart set on getting married in the same church that her parents did, in a nod to family tradition – which is all well and good until they get there and find that it's in the process of being knocked down. Ross suggests putting off the wedding until they can schedule a different venue; easy peasy, except for the fact that Monica gently informs him that while he's only been planning this wedding for a month, Emily has probably been planning it since she was five years-old – "ever since the first time she took a pillowcase and hung it off the back of her head". (Don't panic, by the way. Ross jumps a hackney down to Homebase to buy their entire range of fairy lights, and all is saved.)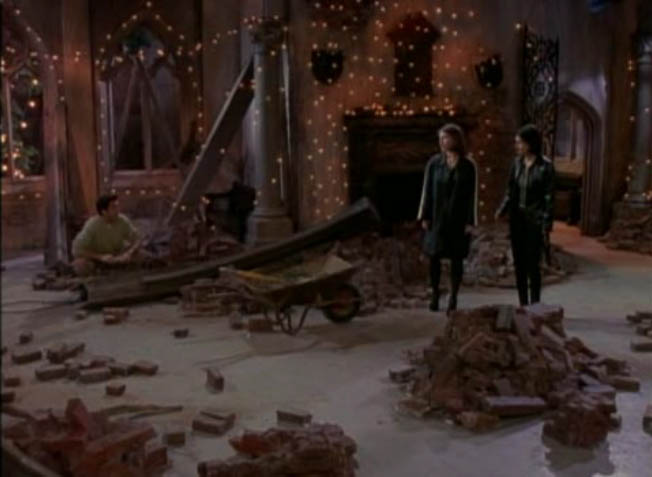 You could suppose that this impossible situation is a fantastic work of fiction, however, it saddens me to inform you that the real spectrum of wedding venues is just as fraught with disaster. You needn't expect demolition, but you ought to expect a fair amount of difficulty and a shedload of compromise. In my experience, I thought that the search for the perfect venue was going to be easy; I was wrong.
Lamb and I don't practise any religion to speak of (unless McDonald's milkshakes are considered divine in other parishes besides ours). Therefore, getting married in a holy place could never really be an option for us as a couple, since it would feel wrong to exchange vows in the eyes of someone/something that we're not entirely sure we believe in the complete existence of. We thought that this would considerably cut out the clutter that we weren't interested in, and fling open doors of opportunity elsewhere. Again, we were wrong.
Not unusually, we'd had that initial gush of: hey honey, we like to frolic amongst flora and fauna, right? – So why not get married outside? followed by a bit of research, then: oh wait, that's not even legal in England. The law in England and Wales states that a wedding venue "must have a roof, be moored to its foundations, and licensed by the local registrar" (a summary of our laws courtesy of The Any Campaign, who are petitioning for the right to get married any time, any place. Please, please take two minutes to sign their petition and make the dreams of an outdoorsy future bride & groom come true).
We didn't have anything set in stone, but I'd seen the wonderful Hannah & Landon's beach-ceremony-followed-by-boat-reception (also featured on Rock n Roll Bride here) when they first got hitched in 2006, and it always stuck in my mind. After the initial disappointment in the restrictions of our country, we took a moment to consider our options, and our first real dream was realised. We figured out that our dream wedding would be one ginormous celebration – no fannying around a dusty registry office only to arse about with traveling to a reception destination later; no need for taxis or waiting around; just one big hoedown. Our venue had to offer us the legalities of a civil marriage ceremony, plus grub and dancing to boot. With that idea written in permanent marker on the metaphorical planning whiteboard, we got our teeth into it. So where would we begin looking?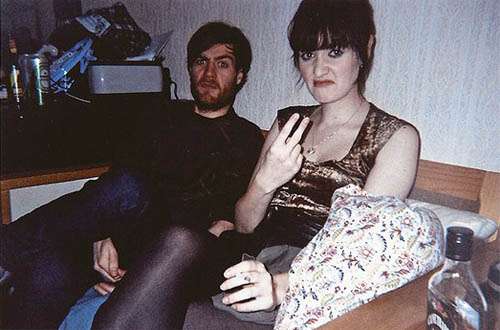 This is my unhappy-with-venue-hunting face
It had been our dream to get married in Brighton; we fell in love here, we've made all our memories together here, and we're quite certain that we want to settle here with our future buns in the oven. It all seemed so simple enough, but naturally it wasn't. For starters, we had no idea what we were looking for. Sure, we knew what we wanted, but we didn't know how to tell Google what we wanted. I'm not much of a search engine maestro, which became extremely telling as I found myself going around in circles until I'd ended up looking at places I wasn't even interested in and thinking, will that just have to "do"?
I took my search to Twitter, throwing in a few cheeky hashtags to get the biters biting, and soon enough I was kindly directed towards a couple of promising links. To name my shortlisted favourites, I was shown an eco house (too small), Britain's longest running aquarium (too fishy), and the Duke of York's Picturehouse (too "themed"). The last is a particularly interesting tale, since it only obtained its wedding license after a couple so wanted to get married there that they bought the license for the building. At first, the idea of getting married in such a beautiful place so rich with heritage was really something else. Despite everything that it's got going for it (I'm looking at you, can-can legs) it just didn't feel very "us", you know? And it has to. Above all else, it has to feel very you; both of you.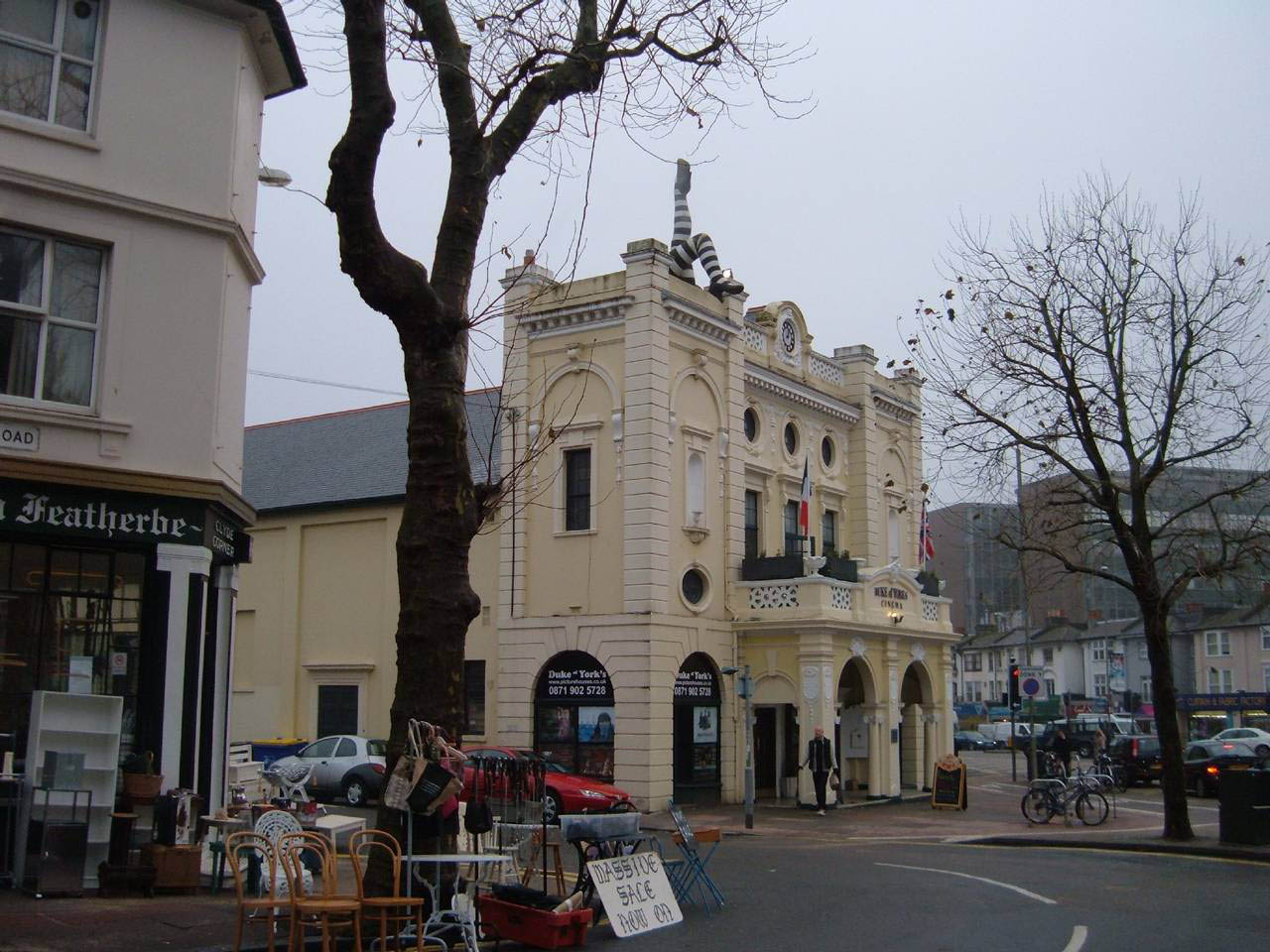 Photography Credit: Janet Cameron
We were on the right track, at last – somewhere totally inspiring, a bit weird, and most important of all, in our local vicinity (I'm 85% sure that you can actually see our flat in this picture). So, with our noses back to the grindstone, we had our sights set firmly on what we wanted, and all was going well and positive and lovely and… Then we came screeching to a disappointing halt.
My parents are staunch traditionalists – not in that stuffy, hoity-toity way, but there are certain traditions that they'd like us to uphold, and one of those is that I get married in my hometown. This made us both sad for a number of reasons, the number one being that Lamb and I have no recollection of each other in Liverpool. I didn't go pie-eyed for his plaid shirts, nor did he go bonkers for my brown (ish) eyes until we'd both migrated south. I'm trying to put it in the least insulting terms as possible, but since we're all friends here I may as well just say it: as a couple, Liverpool means nothing to us. Our argument for going ahead with the wedding in Brighton was that the day was about us, and a celebration of our new life together. My folks didn't outright disagree with us, but they did voice that they were of the opinion that a wedding is more about family. After a lot (and I mean bucket-loads) of tears, a lot of frustrating conversations, and a couple of sleepless nights, we worked out a middle grounding of sorts. We agreed that if we found the perfect venue in Liverpool, then we would get married in Liverpool. Furthermore, since going against our original wishes was naturally a big deal for us, I specified that if we agreed to get married in Liverpool, then we would want no holds barred on anything else.
By that, I don't mean "oh daddy, if we're getting married in this wretched place, I simply must have one hundred of the finest, softest white doves to see me down the aisle!" What I actually mean is that we wanted the creative freedom to do what we wanted without anyone saying something to the tune of, "you're having mojitos for your welcome drinks!?" or "oh my god, you want LEOPARD PRINT bridal shoes?" (Which I do, by the way, but more about that in a later post I'm sure). We were given a nod for the go-ahead, yet we were being real Negative Nancys about it. We were so stubborn about Liverpool not being right for us that I think we were almost 100% definite that we wouldn't find anywhere perfect. Once more, we were wrong.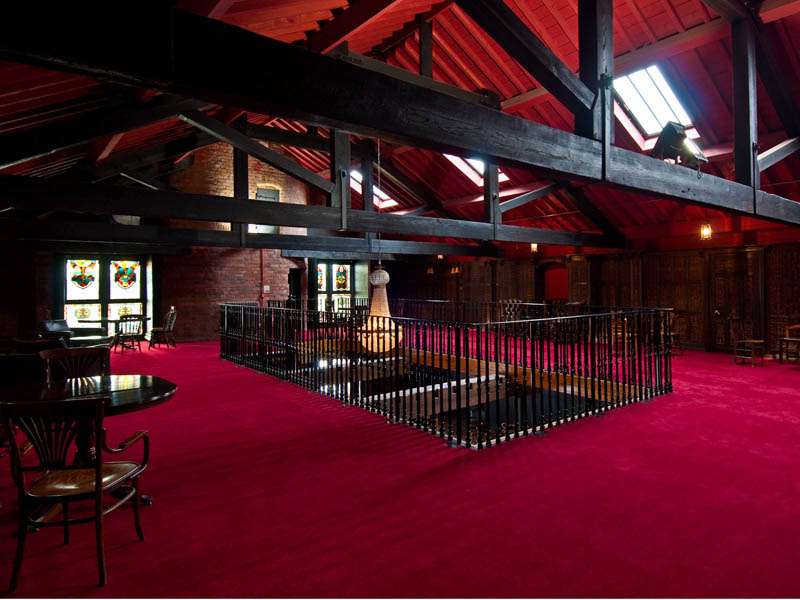 Contemporary Urban Centre
Have you ever listened to a song, or watched a film, or tried on the perfect dress and thought to yourself, this must have been made for me!? When I chanced upon the Contemporary Urban Centre, that's exactly what I thought.  Wooden beams, stained glass windows, Chesterfield sofas, 1950s Haunted House-esque wallpaper, a wrought-iron spiral staircase… I was pretty much ready to move in. We sent off an enquiry form, and after a few days of pacing and re-sending our details we finally arranged to pop back up to Liverpool and have a tentative look around…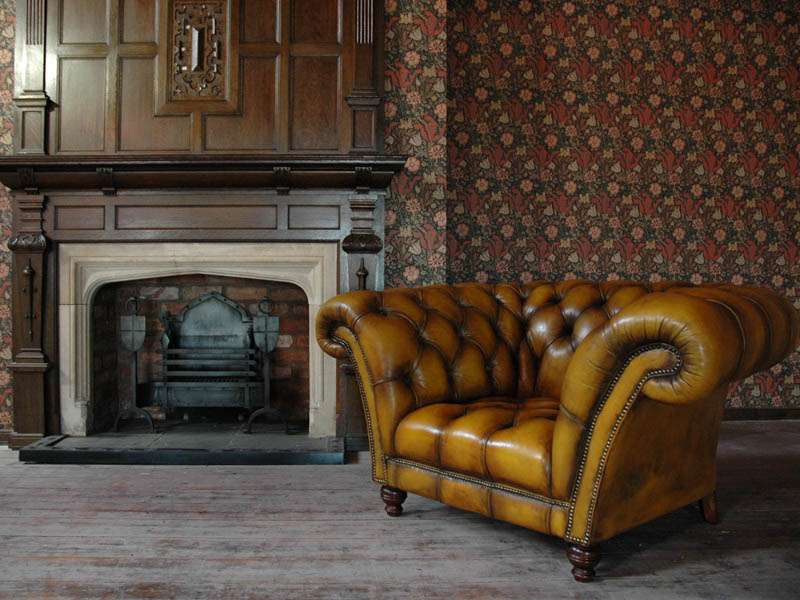 Contemporary Urban Centre
So loves, if you're in the middle of visiting different venues right now, I will firstly pass on my commiserations because I am SO happy to be out of the HELL HOLE of venue hunting. Nevertheless, my main tip would definitely be to brush up on your list-making skills. Buy yourself a sturdy notebook and jot down the questions that you absolutely need the answers to before you can make any kind of decision on where you're getting married. Try and cover all the bases that are important to you because you never know – you could leave having fallen in love with what you think is your dream venue, then when it comes to signing, find out that you can't actually have a live band after all. But then, who provides your music might not be important to you – being able to offer a BYOB policy might. Everyone's criteria are different – as different as everyone's budgets – so you and your betrothed need to sit down and plan out what matters to you. The list that Lamb and I made was quite concise, but it covered all the bases we needed: Do we have to use the venue's recommended caterers? If so, can we plan a bespoke menu? Will we be able to visit the venue one day prior to our wedding to set up all our decorations? Are we allowed confetti? What time can we rent the room until? Is there plenty of parking? Are table linens and chairs included in the price? These may seem like odd questions, but they helped us to sift through our priorities and make compromises where we had to. I know that asking if chairs are included might seem a bit bonkers, but we actually viewed a venue in Sussex that charged extra to provide chairs. Unless you're planning on lolling around on beanbags (which, now that I think of it would be cool) then you should raise these lines of enquiry. If you get any funny looks from fuddy-duddy wedding coordinators, just tell them a really wise Rock n Roll Bride-to-be told you so.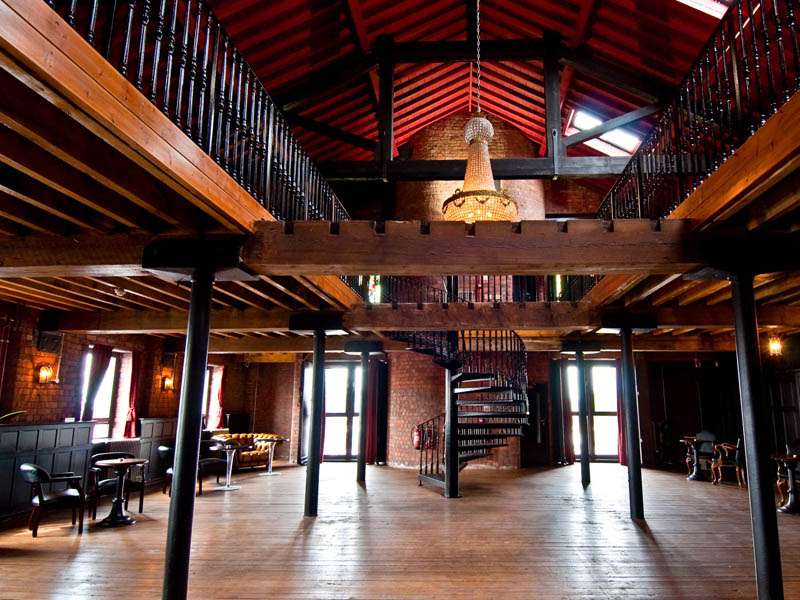 Secondly, if it doesn't feel right, it's not right. So what if it has a floral archway that was handcrafted by blind elves and is inhabited by a rare species of butterfly? If you suffer with chronic hay fever, and your fiancé is terrified of butterflies – like mine is – then it really isn't worth the sacrifice.
Thirdly, and finally, I've said it a fair bit but I can't stress it enough: COMPROMISE. No one likes doing it, but we're all big girls and boys now and if you can't have what you think you want, you should bite the bullet and with a bit of luck, you could end up with something that you actually find you want more anyway. Luckily, as far as compromises go, we didn't have to make many – just one – which felt utterly devastating at the time, but actually worked out a whole lot better for us in the end. At the end of the day, we're happy, we're excited, and larking about in all our finery after saying our vows is becoming less of a dream and more of a solid actuality. And you know something? No matter how much I bitch and complain about the perils of venue hunting, I'll admit that it's worth it just to remember and appreciate how it feels to be excited about getting married.
Good luck, Godspeed, and until next time, little critters…
Oh wait… where are my manners? I completely forgot that I should probably mention this – WE TOTALLY BOOKED THE CUC.
F(iretru)ck yeah!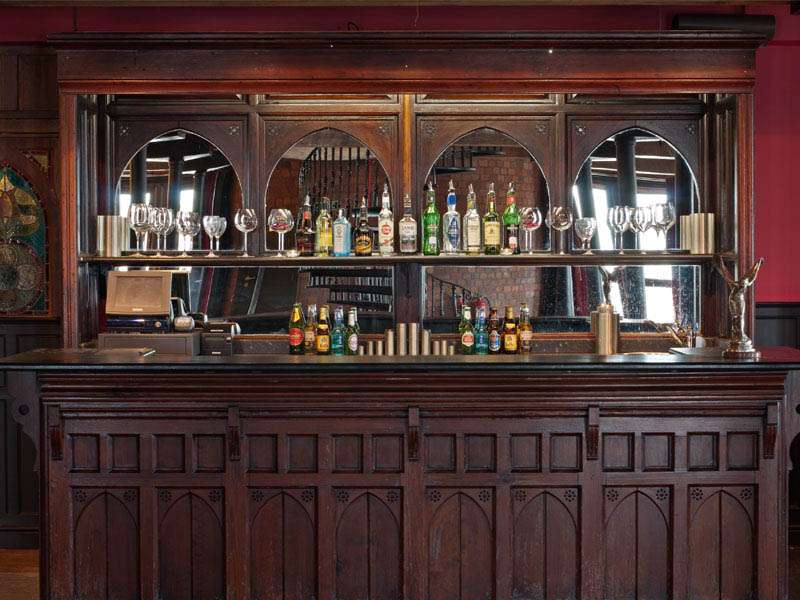 P.S. I though I'd share a list of non-sucky venues that come totally recommended by me in Brighton, London & Liverpool (in no particular order):
P.P.S. Not all of these venues have licenses to hold wedding ceremonies; some are just beautiful places to party:
The Groucho Club, Soho
Adam Street Private Members Club, The Strand
Shoreditch Town Hall, Shoreditch
Battersea Arts Centre, Battersea
Earthship Brighton, Brighton
Duke of York's Picturehouse, Brighton
Blackstock Barn, Hellingly
Broyle Place, Ringmer
Contemporary Urban Centre, Liverpool
The Sussex Barn, Hellingly
Brighton College, Brighton
Sea Life Centre, Brighton
Barbican Centre, London