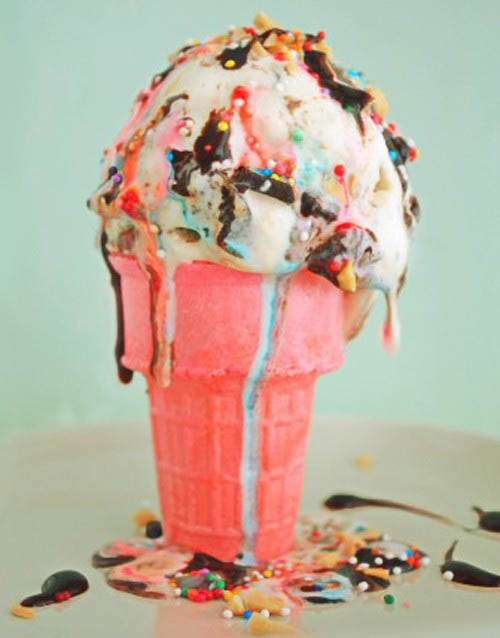 Photography Credit: Llulu
Happy Birthday to my lovely Mum! I bet she thought I forgotten…
I'm looking forward to catching up with her for coffee later today. I've worked like a b**** this week (hence the slightly more condensed Thursday Treats) so it'll be nice to have an afternoon off! I'm also off to get my hair cut and dyed. Phew…thank God, rocking the orangey blonde locks is not for me.
I love the image at the top of this post. I'm using it as my inspiration for my next photo shoot hair style…yeah I know, I'm kooky like that. Talking of my next shoot, it's going to be at The Photography Farm – a photography workshop (yes this is  another one I'm involved in, I can't get enough) hosted by the amazing Lisa Devlin that I'm helping out with in just two weeks! There are a few last minute spaces for photographers available, so if you're interested in coming along, learning about wedding photography, blogging and all things in between… as well as getting the chance to shoot me and generally hang out like rock stars for three days, email Lisa on lisa@devlinphotos.co.uk or call 01273231047. More info here.
♥ Handcrafted vintage Kansas City wedding
♥ 5 Tips for Staying Inspired!
♥ Savannahred – loving this designer who specialises in plus size fashion
♥ Poppies + Posies –  beautiful vintage romance
♥ DIY Spike Headband – swooooooon
♥ Handmade Melbourne Wedding
Photography Credit: Adrian Tuazon
♥ Puppy Love engagement
♥ Psychedelic Biker Wedding Shoot
♥ Neon wedding inspiration: Decor – holy moly I LOVE this
♥ Simply Bloom Photography speak up about artistic plagiarism – preach it!
♥ A Handmade Wedding on an Olive Oil Farm
♥ Handcrafted UK wedding
Photography Credit: Caught the Light
Oh MY!!!! New BHLDN mix & match collection is the shiiiiiz. Seriously, I love, like all these outfits. Check out their new lookbook video. Freakin' A…
Postsecret iPhone App.
100 years of London Style via A Cup of Jo