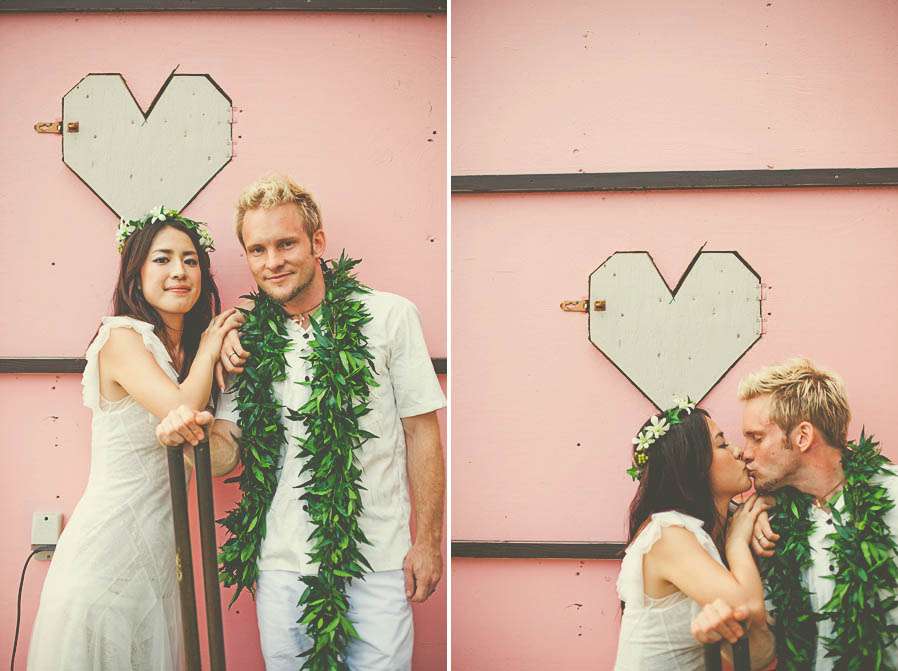 I love Japan. It's one of my favourite places in the world (we had out honeymoon in Tokyo) and I hope to go back again someday. So when I spied Chaco & John's wedding at Riviera Zushi Marina in Kamakura and reception at Zushi Beach, I emailed their photographer Chennergy immediately and asked to feature it.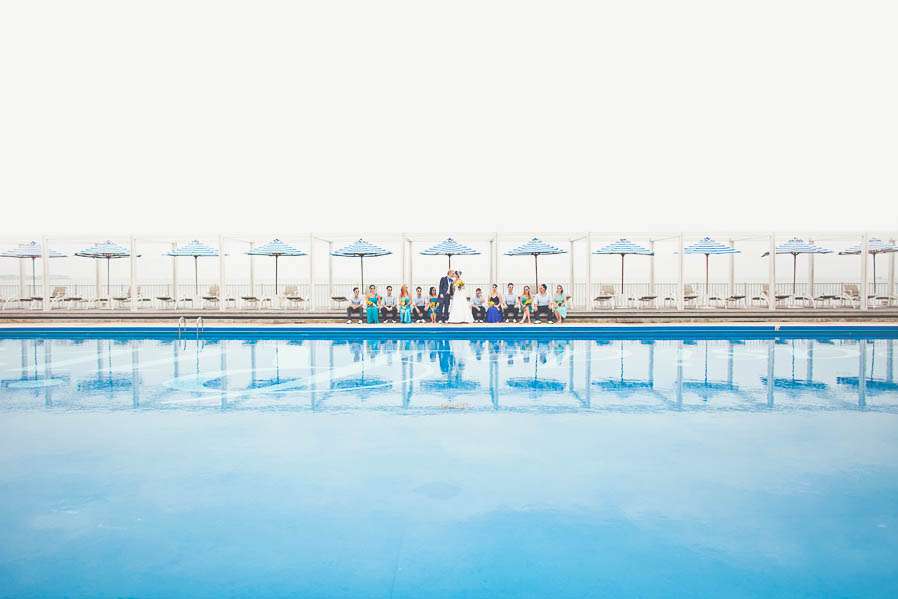 John proposed at the worlds busiest road crossing, right in the middle of Shibuya, Tokyo. Check out the video here – it's the cutest!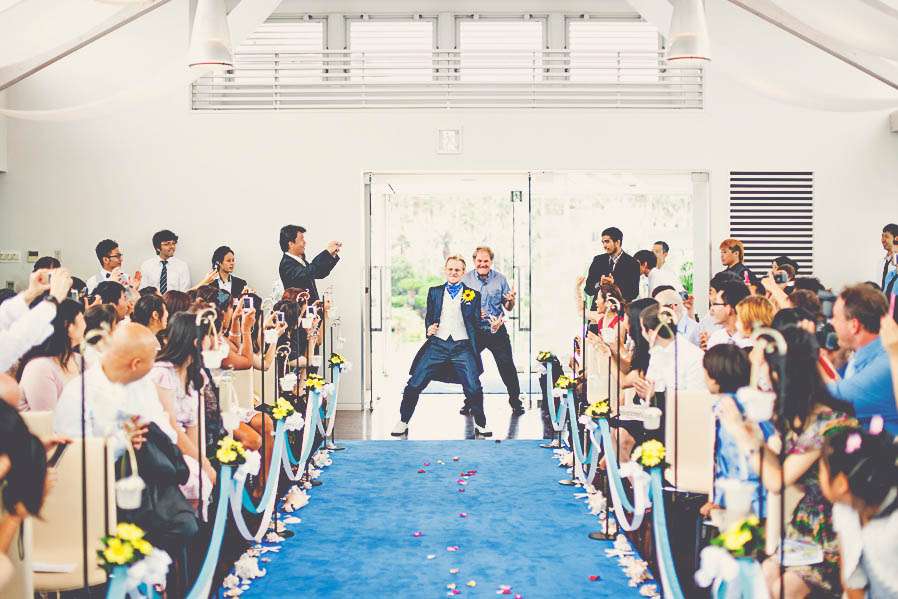 "My inspiration for our wedding theme was my Dad loving Rock n Roll and since both our names are John, or Johnny I thought it would be appropriate to rock to Johnny B Goode," John explained. "I also am a big fan of the youtube video JK wedding, and the scene in Back to the Future where Michael J Fox rocks out to Johnny B Goode at the prom scene. We also had an 80's feel, since we both love the 80's. The 80's sunglasses and recession song being "Nothing's Gonna Stop us now" by Starship."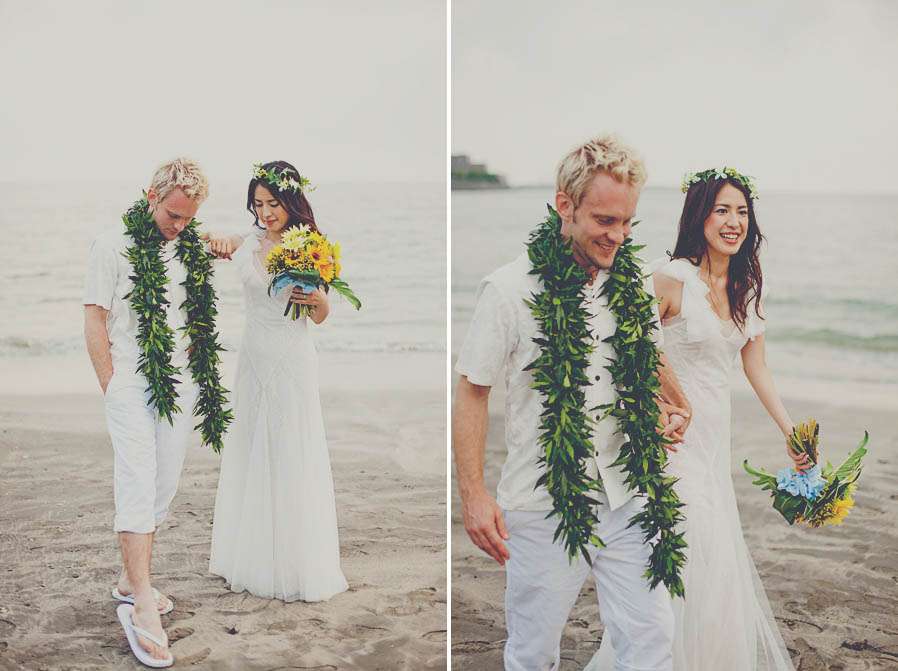 The shack where their reception was held is only constructed for the summer months, so just like the proposal I guess, the couple had to coordinate and plan the wedding a long time in advance "We booked the venue a year in advance," John continued. "The floor was sand and was just a great feeling to have a party there."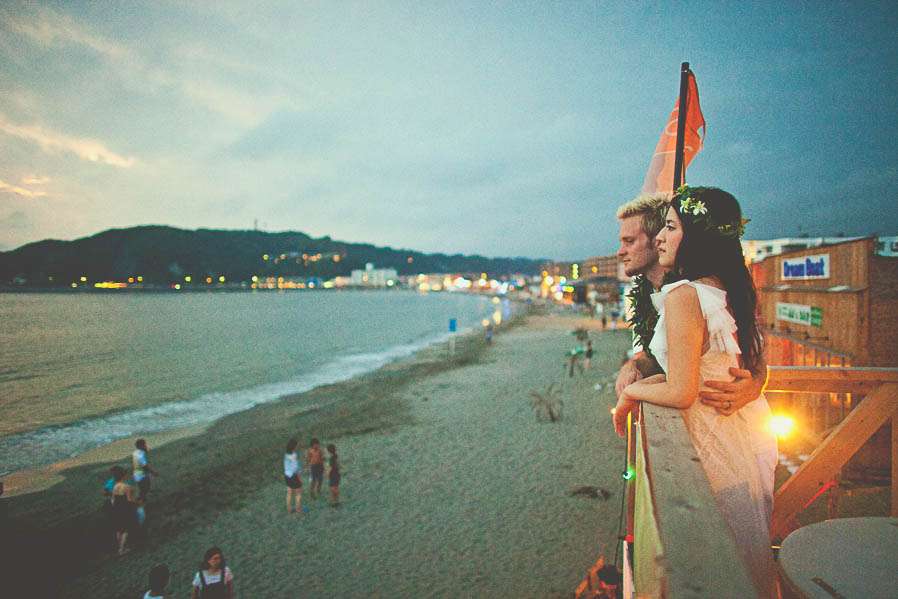 "Instead of having a traditional reception, which is a bit costly and boring, we went straight to the after party at the beach. We changed our outfits to a Hawaiian theme. I wore an all white Hawaiian wedding aloha shirt, with a fresh Maile lei brought over by my older brother who lives in Hawaii. I also bought Hawaiian accessories (shark bone necklace) online. Chaco wore a white BCBG lace and a simple leaf and white plumeria flower head lei."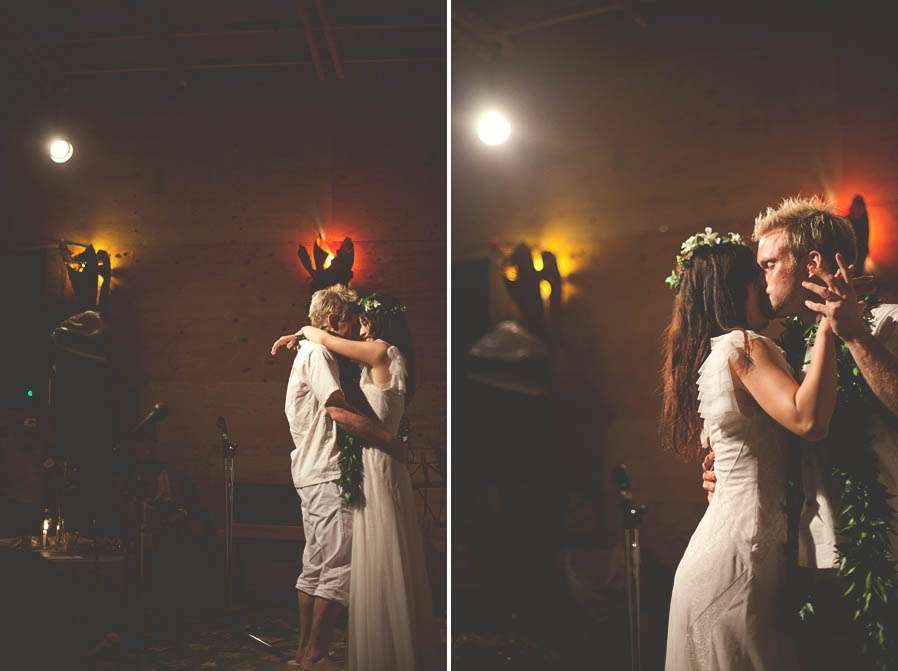 "Our decorator sewed the table cloths and decorated the tables with herbs and wild flowers, she learned how to create a table setting just for us, because she teaches children for a living and was just a friend who had never done anything like this before. All of our friends pitched in with their skills and talents to make the wedding a reality! We had blues, aquas and yellow wild flowers. Yellow for full of life and blues for tranquil and peaceful ocean. The sea was a big part of our theme since we had our wedding in a glass chapel on the sea, with blue carpet isle lined with seashells."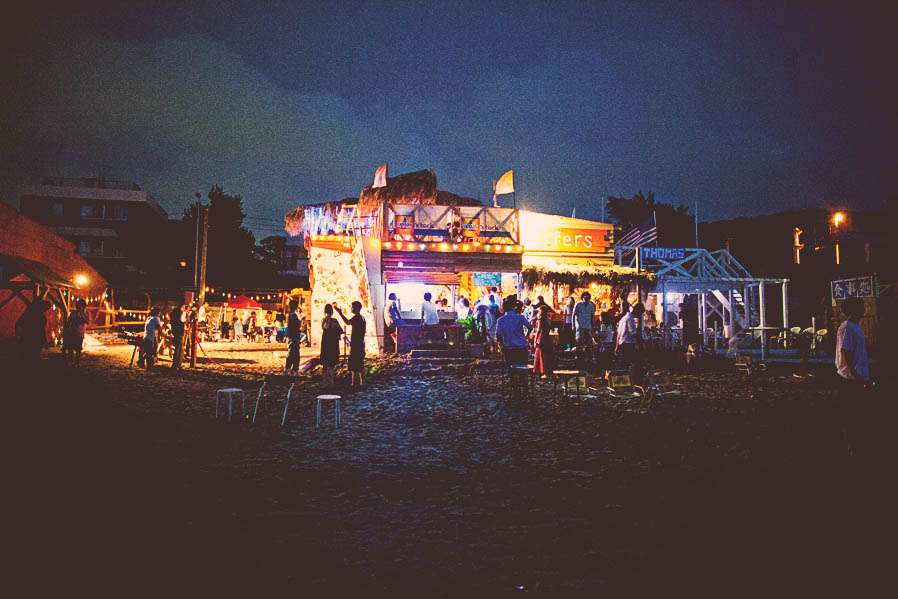 Beautiful! Thanks so much to Chaco & John and their photographer Chennergy for sharing this today.
Photography Credit: Chennergy
Ceremony Venue: Riviera Zushi Marina, Kamakura, Japan
Reception Venue: Zushi Beach, Kamakura, Japan
Bride's Dress: Alfred Angelo (style 1136)
Bride's Party Dress: BCBG
Bride's Shoes: BCBG
Groom's Outfit: Japanese Wedding resort, Shirokane, Tokyo
Cake: Ile du Chocolat, Kamakura, Japan
DJ: DJ David Kijima of Osaka