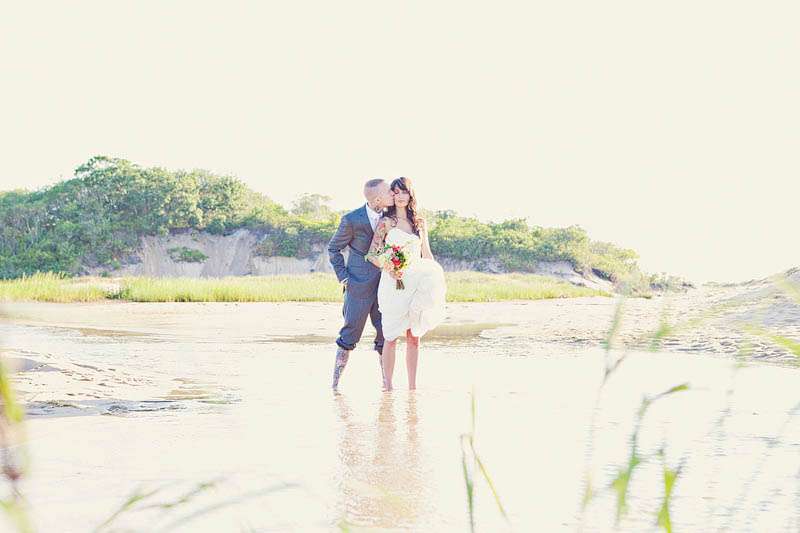 Jacob & Janelle were married at a private residence in Provincetown, MA. The groom being a singer in the punk/hardcore/metal band Converge, this was always going to be a bad ass wedding and they certainly didn't disappoint.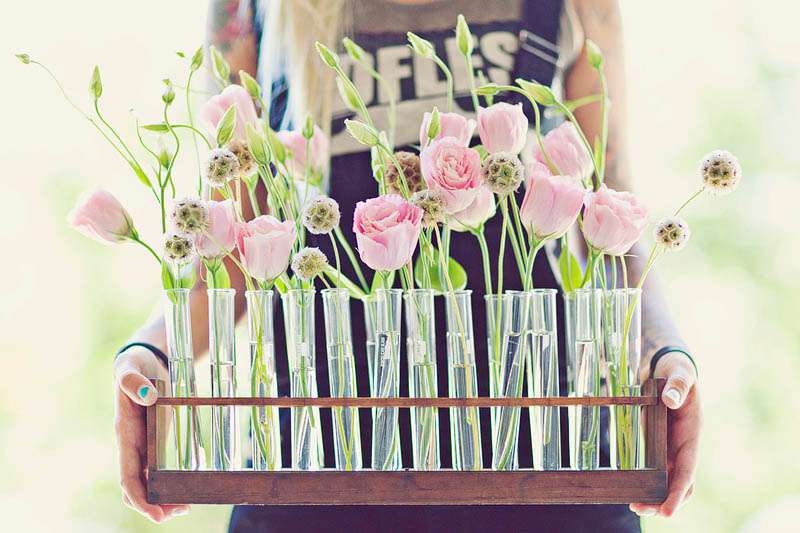 The couple were keen to create a wedding that had 'them' stamped all over it and so provides all the visual direction for the decor themselves. this included The vintage test tube rack idea to hold flowers. "This was something we knew we wanted to use from our own home," they explained. "The glass bottle used as center pieces on the tables were all found objects from our own backyard. We have been renovating our home for a number of years, and it's been a huge part of our lives during that time."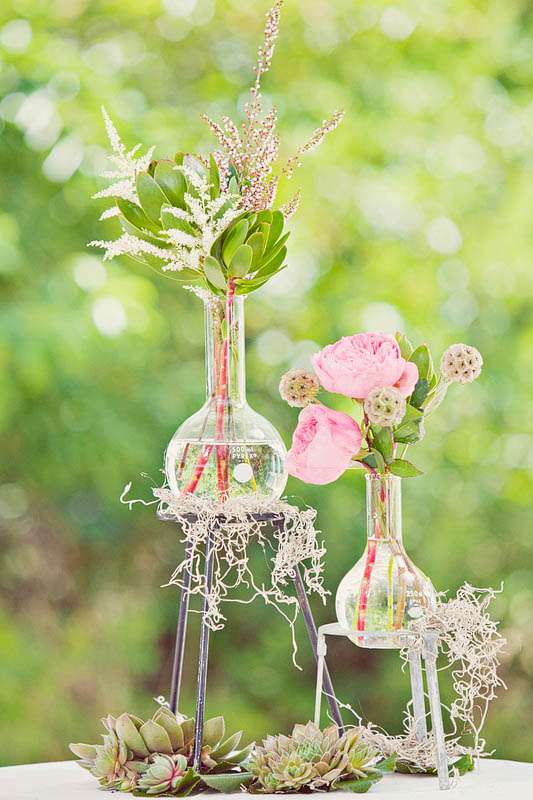 "Since they were all found during that process, it meant a lot to us to include them. The beakers were provided by the people at Mad Props, Boston. Everything was artfully assembled by Andrea Black for Ramblin'Rose. We executed everything ourselves with the help of friends and family"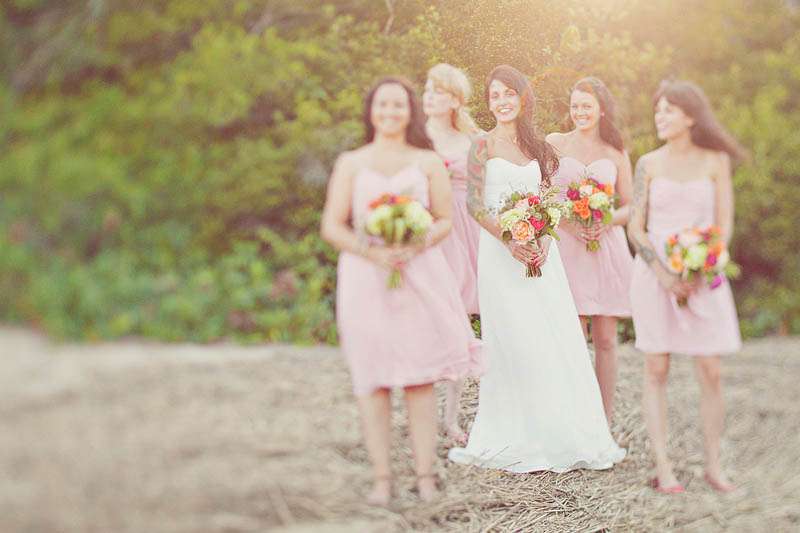 Of course the music and entertainment was really important to this couple so instead of entrusting it to a "potential horriblesitcom-esque DJ disaster" (their words haha!) they compiled the playlist themselves. "We spent a few days and assembled a variety of playlists for certain times during the evening," they continued. "It was an eclectic mix, but not too obscure."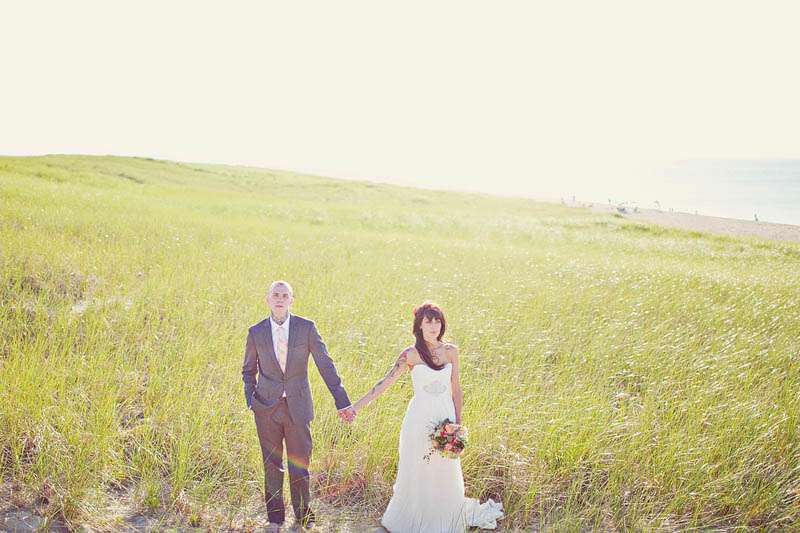 Thank you so much to Jacob & Janelle for sharing their beautiful wedding with us and to Matt Miller for his bad ass photos.
Photography Credit: Matt Miller for Our Labor of Love
Venue: Private residence in Provincetown, MA
Bride's Dress: Maggie Sottero (Vanessa)
Bride's Shoes: Bandolino
Groom's Outfit: J. Crew
Bridesmaid's Dresses: Dessy
Catering, Cake & Tent Rental: Cosmos Catering, Truro, MA
Straws: Isakay Boutique on Etsy