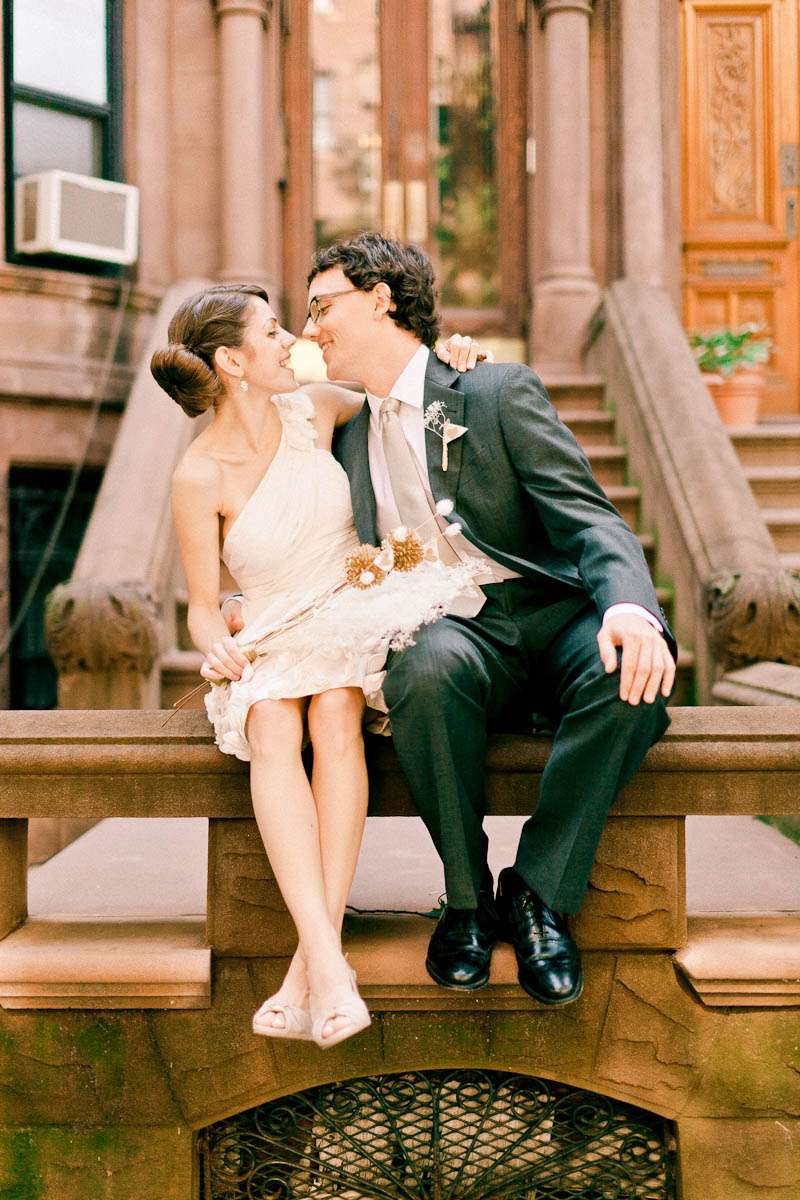 Kristy & Patrick were married at Scottadito, a traditional Tuscan restaurant in Brooklyn. After lunch together, the whole wedding party paraded down the street to their reception venue, The Rock Shop, where they partied into the night. They planned their wedding in just two months and were adamant that they would have their day their way.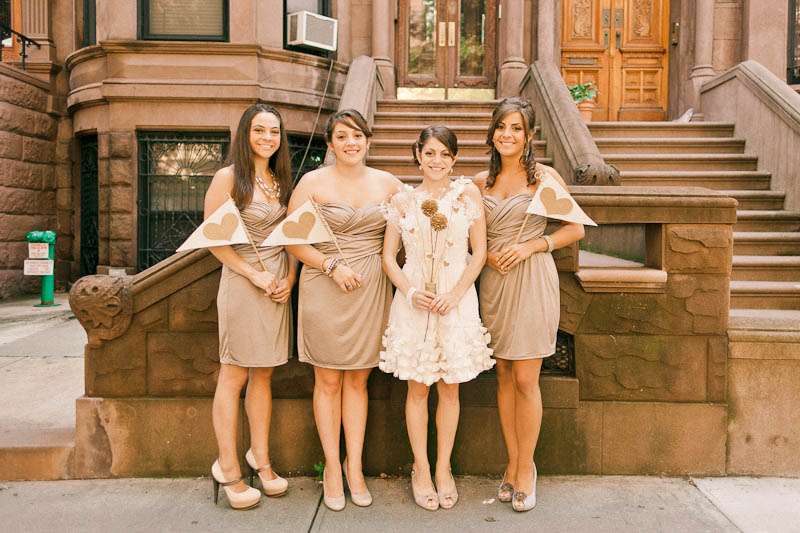 "On one level, we are just a little bit quirky and I definitely did not want the standard wedding affair," Kristy told me. "Not that there's anything wrong with that, but we just figured that plenty of other people do it, so it might be fun to shake things up a little! On another level, my Dad is deceased and I didn't want to feel any sort of absence on the day of my wedding, so we cut out the aisle so I didn't have to walk down one by myself (instead I ran in the restaurant shaking a tambourine – so fun!) and forgot the parent dances."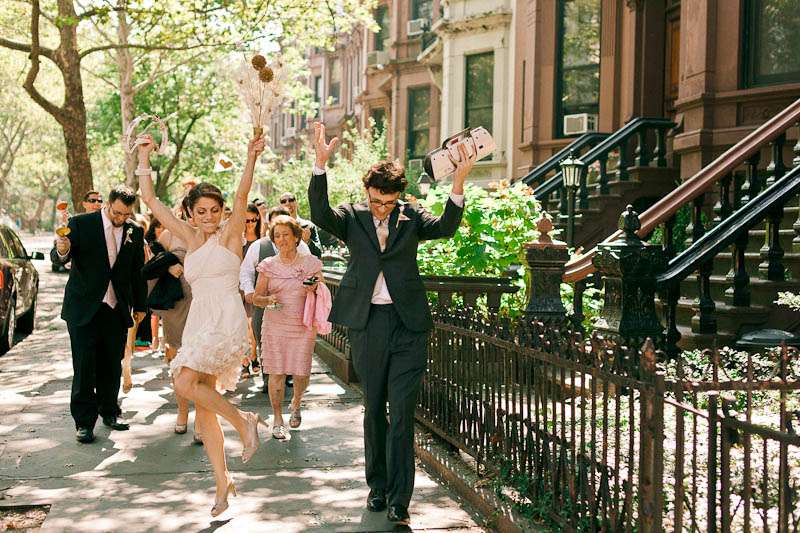 "Our wedding was fun and filled with love (and parades!) Our idea of a wedding was definitely different than most peoples' and we got the sense that people either loved it or thought it was a bit strange. But we pushed forward and figured that we're only getting married once and wanted to be totally happy with it. In the end, our wedding was exactly what we wanted and more than we could have imagined. It was perfect."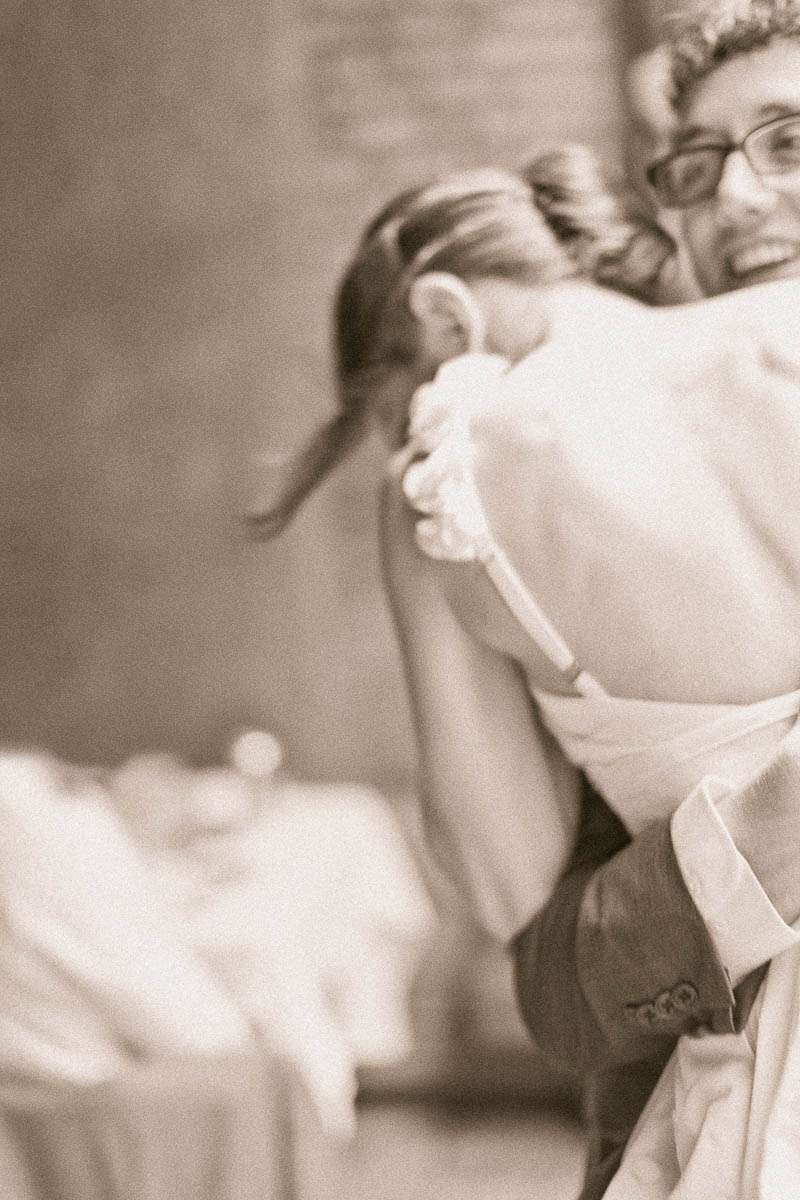 This is so adorable and such a fun idea for a wedding. Thanks to Kristy & Patrick and their photographers Sweet Little Photographs for sharing this awesome day with us today.
Photography Credit: Sweet Little Photographs
Ceremony Venue: Scottadito
Reception Venue: The Rock Shop
Bride's Dress: BCBG
Bride's Shoes: Liz Claiborne
Groom's Outfit: Joseph Abboud
Bridesmaid's Dresses: Express
Cake: Molly's Cupcakes