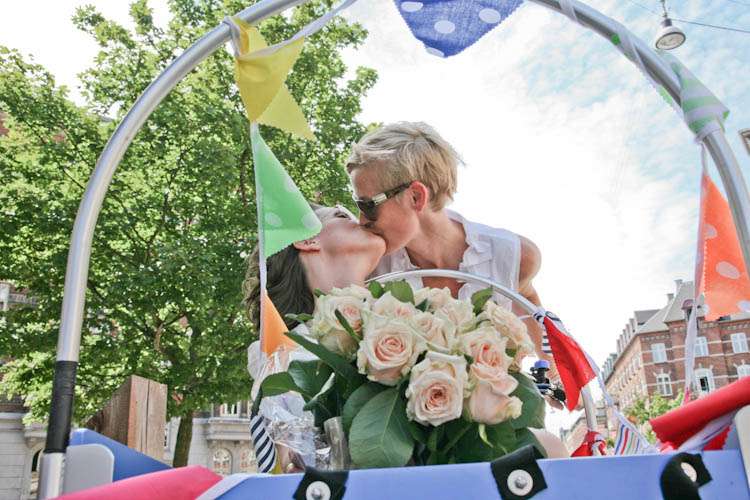 Lara & Thilde were married in Copenhagen City Hall, Denmark followed by a laid-back reception on their own roof terrace. "We bypassed the usual registry office and managed to get married in the council chamber, where we were married by the Mayor of Environmental and Technical Affairs, Ayfer Baykal," the couple explained.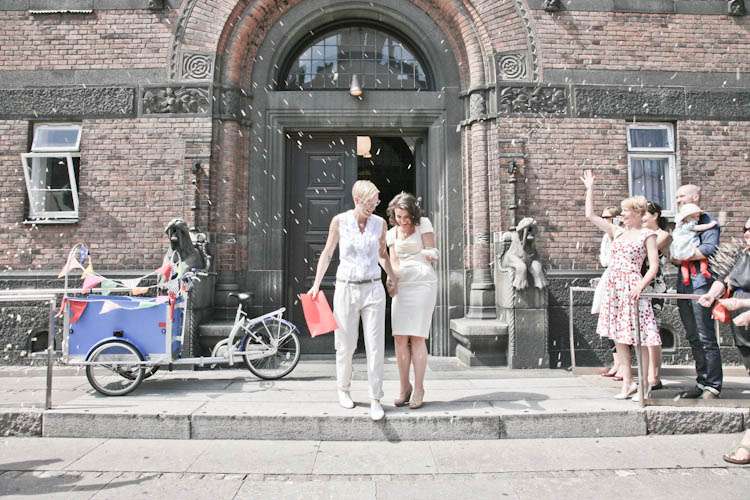 "Choosing her over the registry office meant that we could be married anywhere in the City Hall, and that we had more time for the ceremony, making it more personal and intimate. We had always wanted an different day and to avoid the usual wedding clichés. We really wanted the day to reflect us, and who we are, so we had decided to hold the reception at our home. That way, we could really relax, and our guests could feel at home. Of course, the spectacular view over Copenhagen didn't hurt!"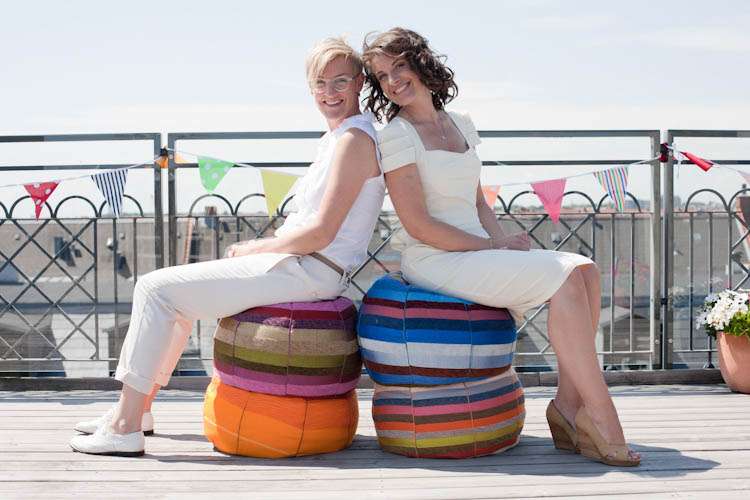 Lara is English, so the following week the couple headed to England to have a party at her parent's house. "It was a real English country garden party;" they continued, "this time with more bunting, vintage china, festoon lighting, sweet peas on the table, and an oil drum BBQ."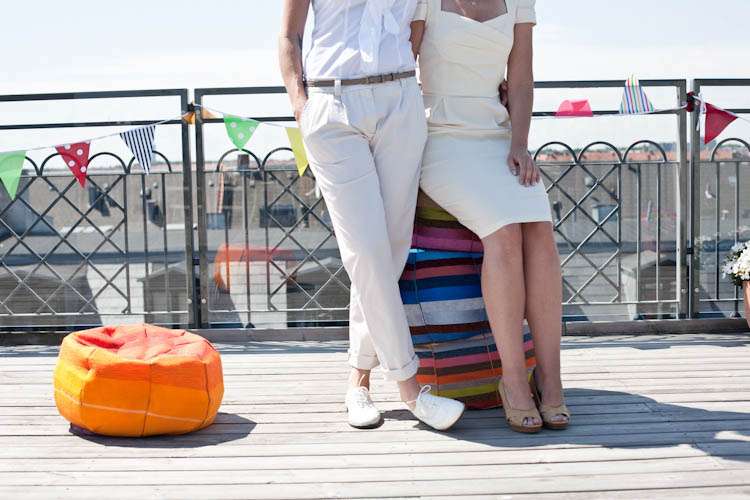 Huge congratulations to Lara & Thilde and thank you for sharing your wonderful wedding with us.
Photography Credit: Amanda Thomsen Photography
Ceremony Venue: Copenhagen City Hall, Denmark
Reception Venue: Home
Thilde's Dress: Hybrid Fashion
Thilde's Shoes: H&M
Thilde's Necklace: Arena Copenhagen
Lara's Outfit: Diane Von Furstenberg (shirt) French Connection (trousers) ASOS (Shoes)
Cake: Agnes Cupcakes
Flowers:
Hair & Make Up: Morten Ladefoged