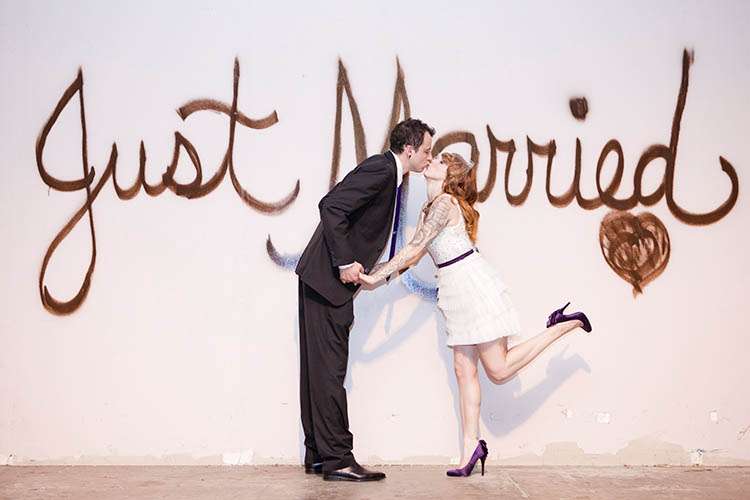 "The whole wedding was sort of 'peacock vintage' themed," newlywed Stephanie told me. "We really managed to keep the wedding cost pretty low and spent less than $12,000! We was able to do this by making our own centerpieces, boutineers, corsages, invitations, and headpieces. We also used an older, less popular florist because I knew exactly what kind of flowers I wanted, and I provided the ribbon and feathers to her, leaving no room for error."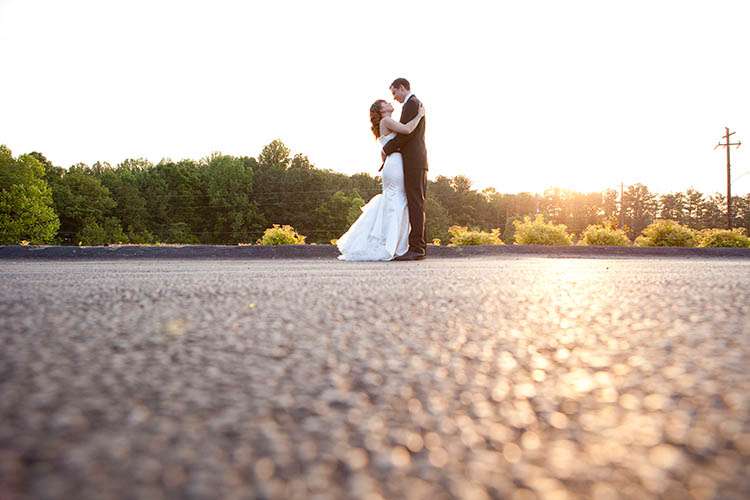 It's clear that Stephanie & Aaron did things their own way for their Atlanta wedding. They didn't spend a fortune, but with a bit of hard work, created a wedding that looked really spectacular. They spent money on the things they really wanted but saved on (or left out completely!) the things they weren't too bothered about.  "We did not send save the date cards, we simply sent our invitations out a month earlier than the traditional time frame," continued the bride.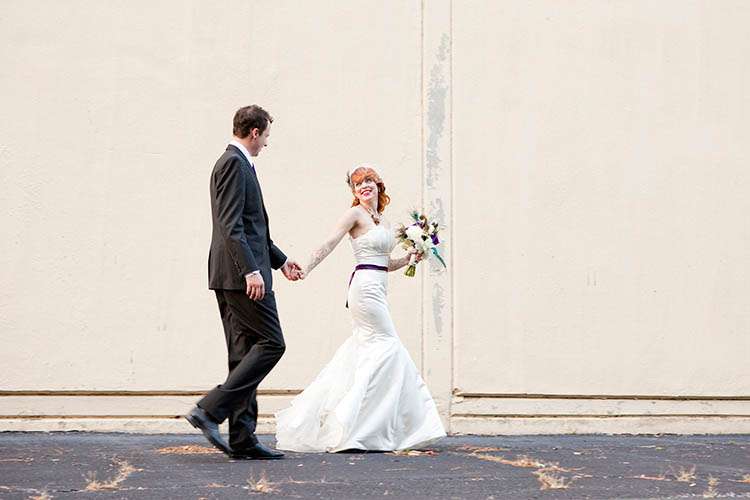 "My wedding dress is from a wholesale website. My 100% silk, fully lined and boned wedding dress was only $230 with shipping! I had the purple ribbon sewn on after I got it. My reception dress was found by my mother a year before the wedding at a consignment shop. I had a few minor alterations done and bingo… I was dancing the night away. My shoes are from zappos RSVP brand and only cost $59! The peacock feathers are from several peoples collections and I did buy a few extra at a craft store. They just gave everything a universal theme and looked beautiful in the candlelight."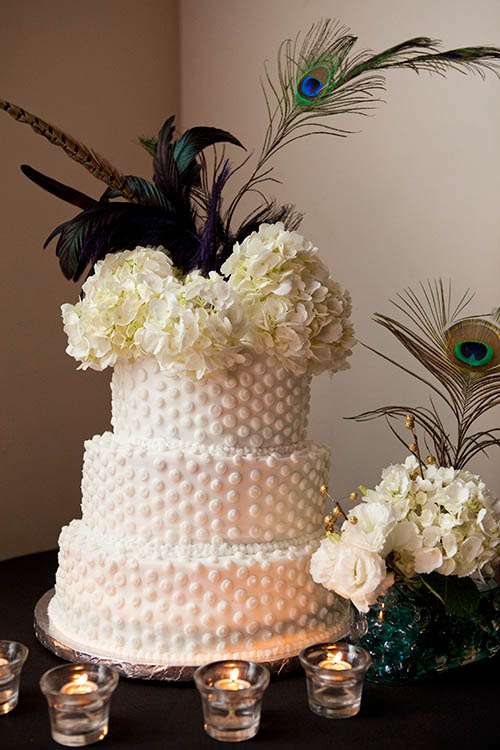 The bride also made her own headpiece from from russian veiling and peacock feathers, and her jewellery was a vintage Swarovski piece from France. They also were able to get their dream car to transport them for a lot cheaper than a traditional wedding car rental place might charge. Stephanie found the pink Cadillac parked outside a party she was at one night. When she was leaving the restaurant she literally left a note saying, 'Please call me, I have to have this car for my wedding day'.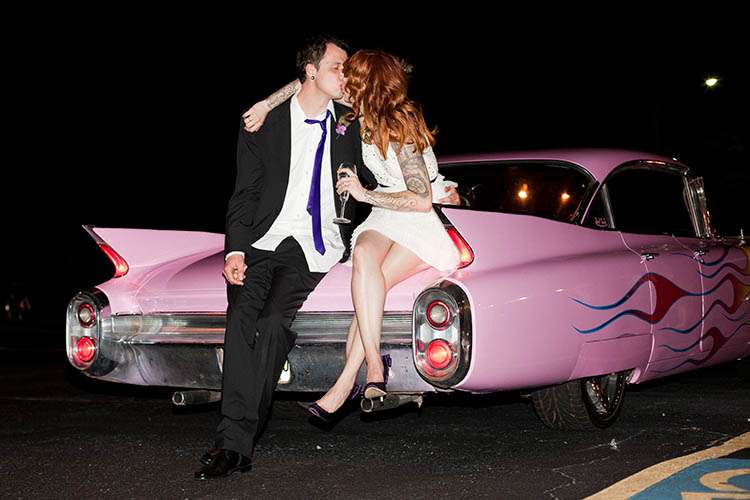 Thank you so much to Stephanie & Aaron and their photographers Charlie Juliet for sharing this beautiful wedding with us today.
Photography Credit: Charlie Juliet
Venue: Le Fais dodo, Atlanta, Georgia
Bride's Dress: Light in the Box
Bride's Reception (Short) Dress: Sherri Hill
Bride's Shoes: zappos RSVP
Bride's Headpiece: DIY
Groom's Outfit: Hugo Boss
Cake: Couture Cakes
Flowers: Florist Atlanta
Hair: Sevin Vee
Make Up: Nikole Marrow-Pettus