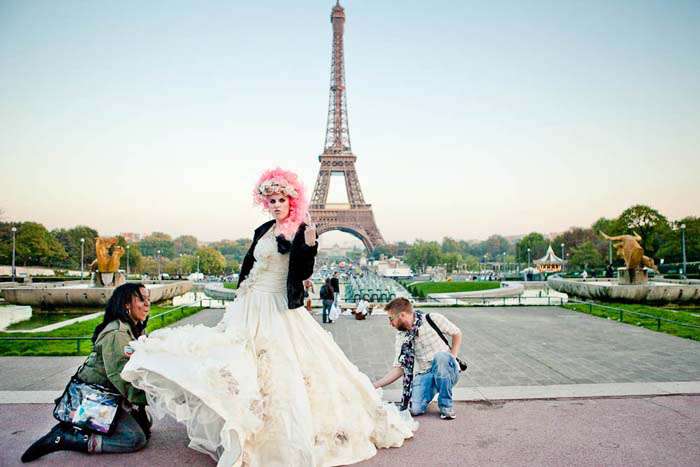 Yep I'm a diva and I need your help (!)… (fluffing outfits and touching up hair and make up optional…)
As most of you will already know, the first Rock n Roll Bride intern, Alice, got married and has flown the nest! I initially took Alice on to help out with stuff here and there (photo shoots, parties, wedding shows etc) but over the past 12 months the role morphed into more of an editorial one. Once a month Alice took us into her 'Weddingland', sharing first hand her wedding plans – trials and tribulations included!
Since Alice's wedding last month I've received a number of emails from readers asking if I was going to replace her and have a new intern to share their wedding stories too (as well as come to the odd party, be involved in organising the odd event and coming to some wedding shows…) Well I guess you'll all be pleased to know that the answer to that question is yes!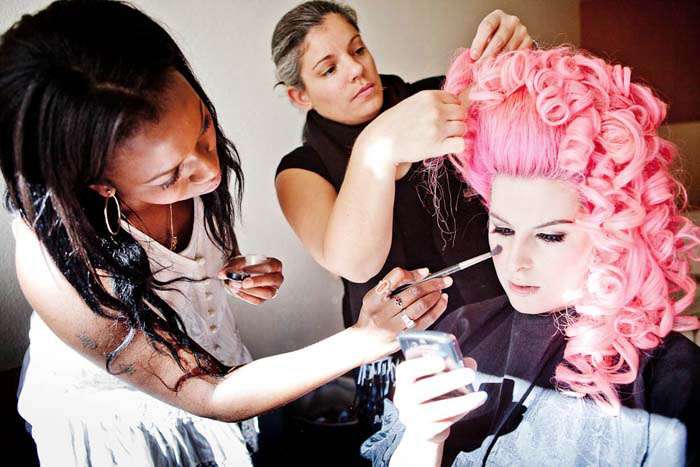 So here's the drill. I need one bride-to-be to come and write for me. The ideal candidate will preferably be near the beginning of her wedding planning (so she's got lots to write about) and ideally will be getting married in 2012. The intern's main task will involve submitting at least one article a month on a different wedding planning related topic (finding your photographer, buying/making your stationery/booking the entertainment/getting the flower etc.) However this is certainly not set in stone, and if you have any ideas about other blog posts you'd like to write please let me know in your application – I'm always open to ideas!
Please note: this role isn't paid, however you'll be sure to get loads of great experience, exposure and hopefully the odd freebie!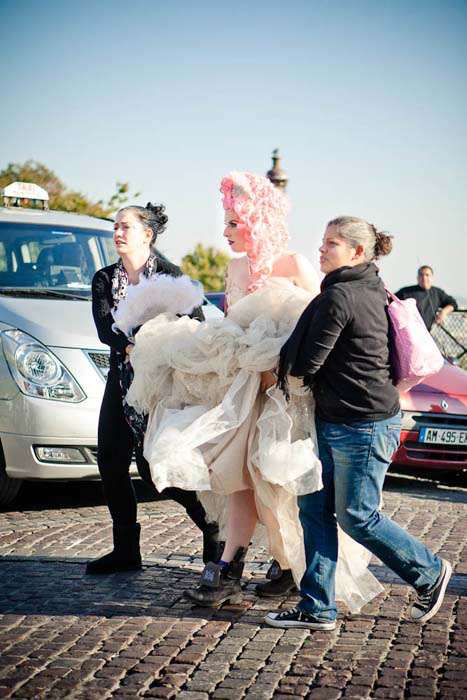 The ideal candidate will:
♥ Have a blog already, or at least have a small knowledge of blogging and how it works
♥ Be active on twitter and facebook
♥ Understand how image crediting on blogs works
♥ Love to write (and be good at it)
♥ Be getting married in 2012
♥ Be in the UK (while this isn't necessary, if you're abroad you won't get the bonus benefits of being the Rock n Roll Bride intern (i.e free tickets to wedding shows, helping out with photo shoots etc….)
♥ Be awesome
…and that's it!
To be considered, please drop me an email entitled "Rock n Roll Bride Intern – Pick Me!" to kat@rocknrollbride.com and write me a few paragraphs about yourself and your wedding including:
♥ A recent photograph
♥ Your name (and your fiance's name)
♥ Your age
♥ Where you live and where your're getting married
♥ Your wedding date
♥ How long you've been engaged
♥ If you have any wedding suppliers already booked and who they are
♥ If you have any other skills you think you can bring to team Rock n Roll Bride (i.e. crafting expert, photographer, video editor, maths genius…)
♥ Your wedding theme & ideas
It's important to me that the new intern is a good writer so you will be judged on this.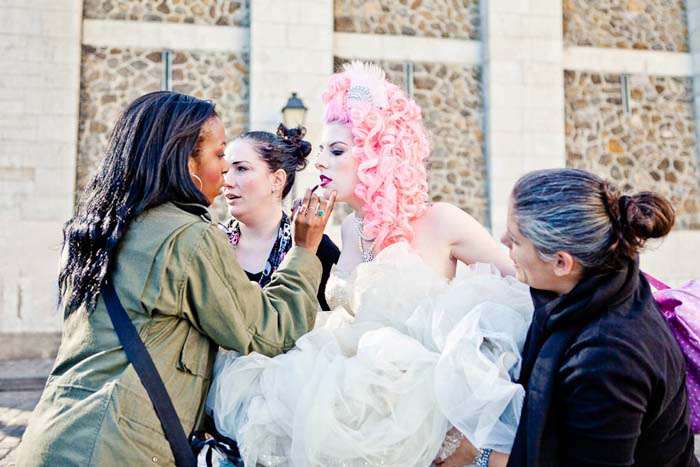 Please also include a simple inspiration board of these ideas. This doesn't have to be beautifully presented – just a zip file of images will suffice but please include the correct credits for each image you send (i.e. where you found the image and who took the photograph.) This is really important as I am unable to share images on the blog without crediting the source!
You have two weeks to get your applications in (closing date is Sunday 24th July) and the new Rock n Roll Bride Intern will be announced on Monday 25th July 2011. Your first article will be published on Monday 1st August.
Good luck!
All Photography Credit: Shell de Mar Photography
Behind the Scenes images from the Rock n Revolution shoot in Paris!