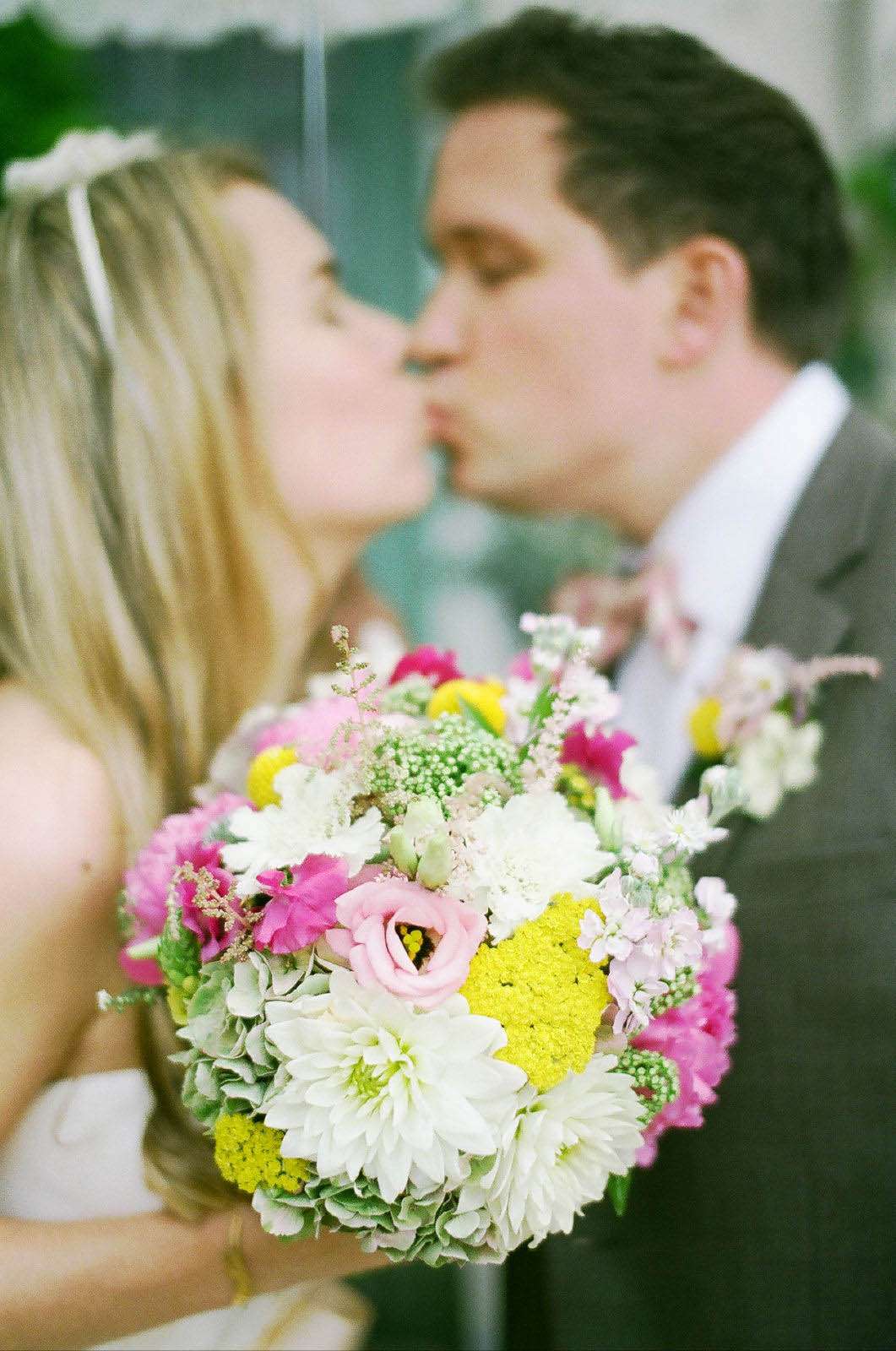 There's something about film photography. Something magical. Our wedding was shot on film in fact, and while at the time this wasn't even a conscious decision (digital wedding photography wasn't as popular then – wow I sound like we got married in the dark ages!) it's a choice I'm pretty happy we made. There's just a certain quality with this format, that no matter how hard it tries, digital images simply can't compete with.
So when photographer Ashton Jean-Pierre sent me Sophie & Robert's wedding last week, shot 100% with film, I jumped at the chance to share it with you.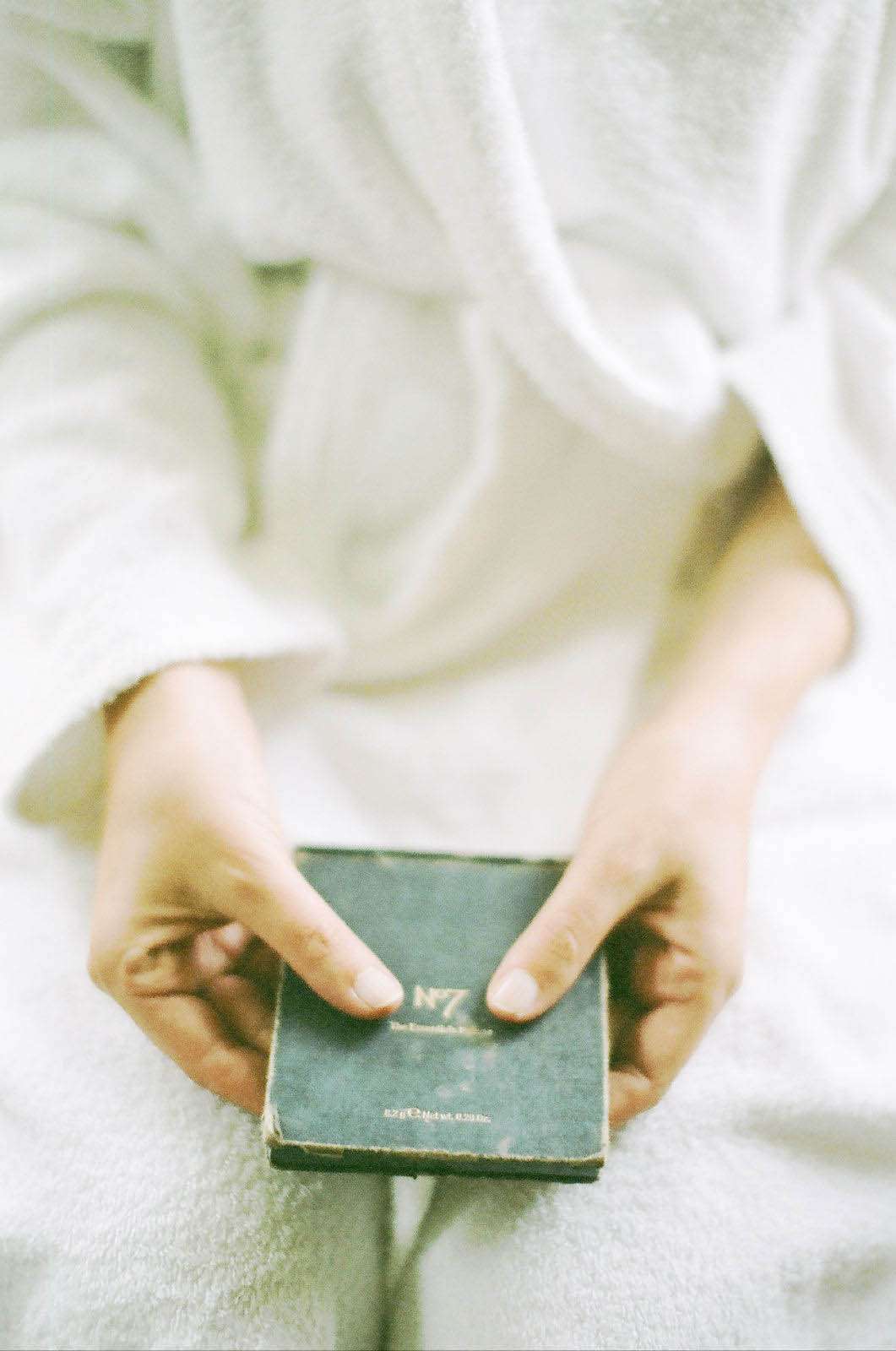 "I grew up wanting to be different and loving quirky & unusual things," newlywed Sophie told me. "I just don't have a thing for traditional weddings and get excited whenever I see an alternative wedding on the internet. I knew that was what I wanted after getting engaged."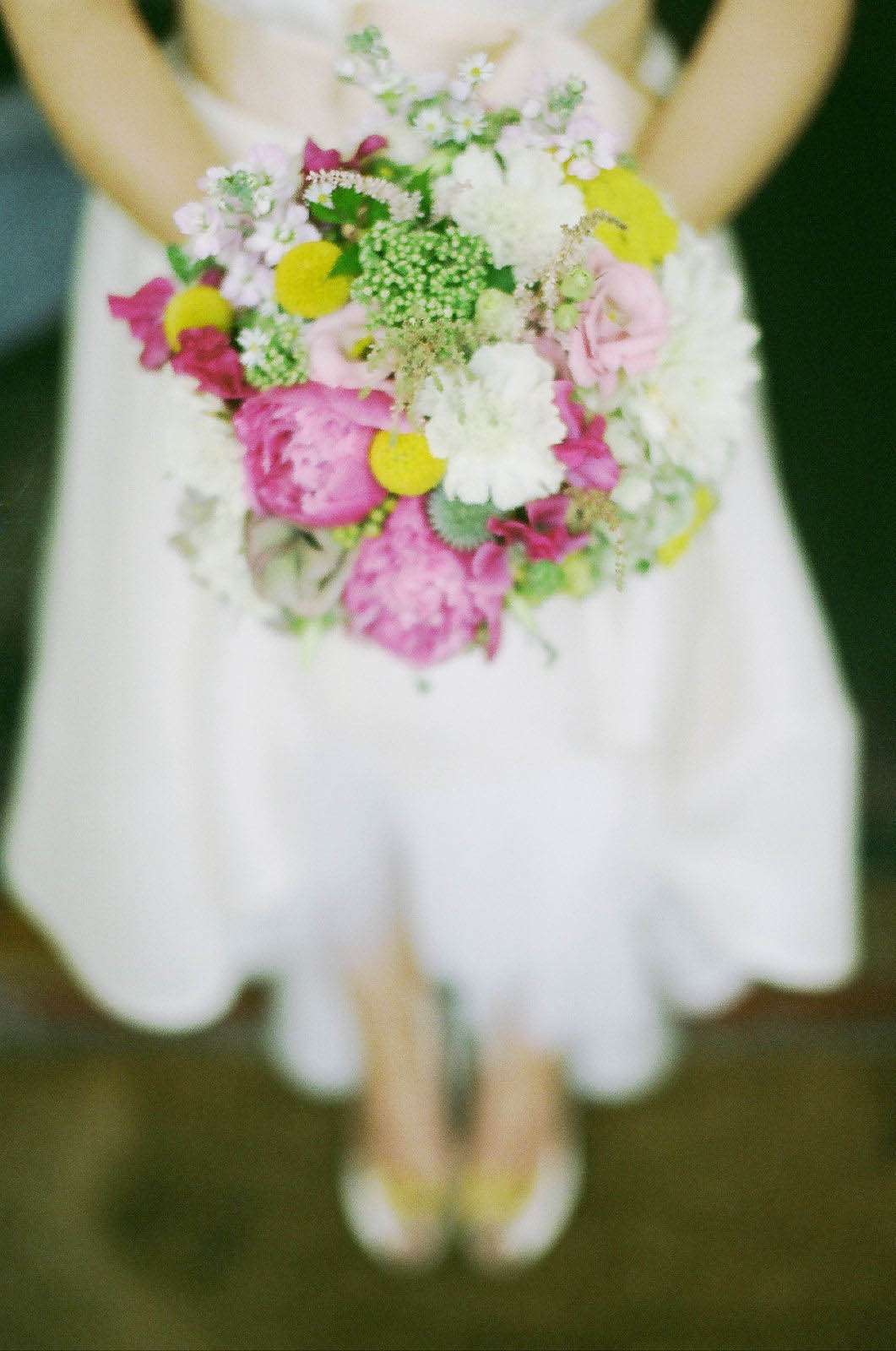 "Robert and I knew we didn't want to look traditional. Although I initially wanted to wear a vintage dress, I ended up falling in love with the quirky David Fielden dress! It was, in fact, the first dress I tried on and only took me 8 more dresses to decide it was the one for me. The back of the dress was initially short and I asked the dressmaker to make it longer as I wanted it to look a bit dramatic. Robert absolutely loves vintage-looking suits, so he got a beautiful bespoke brown suit made at Dress2Kill and it suited him perfectly! He also got this fabulous pink & cream striped bow-tie from Hackett."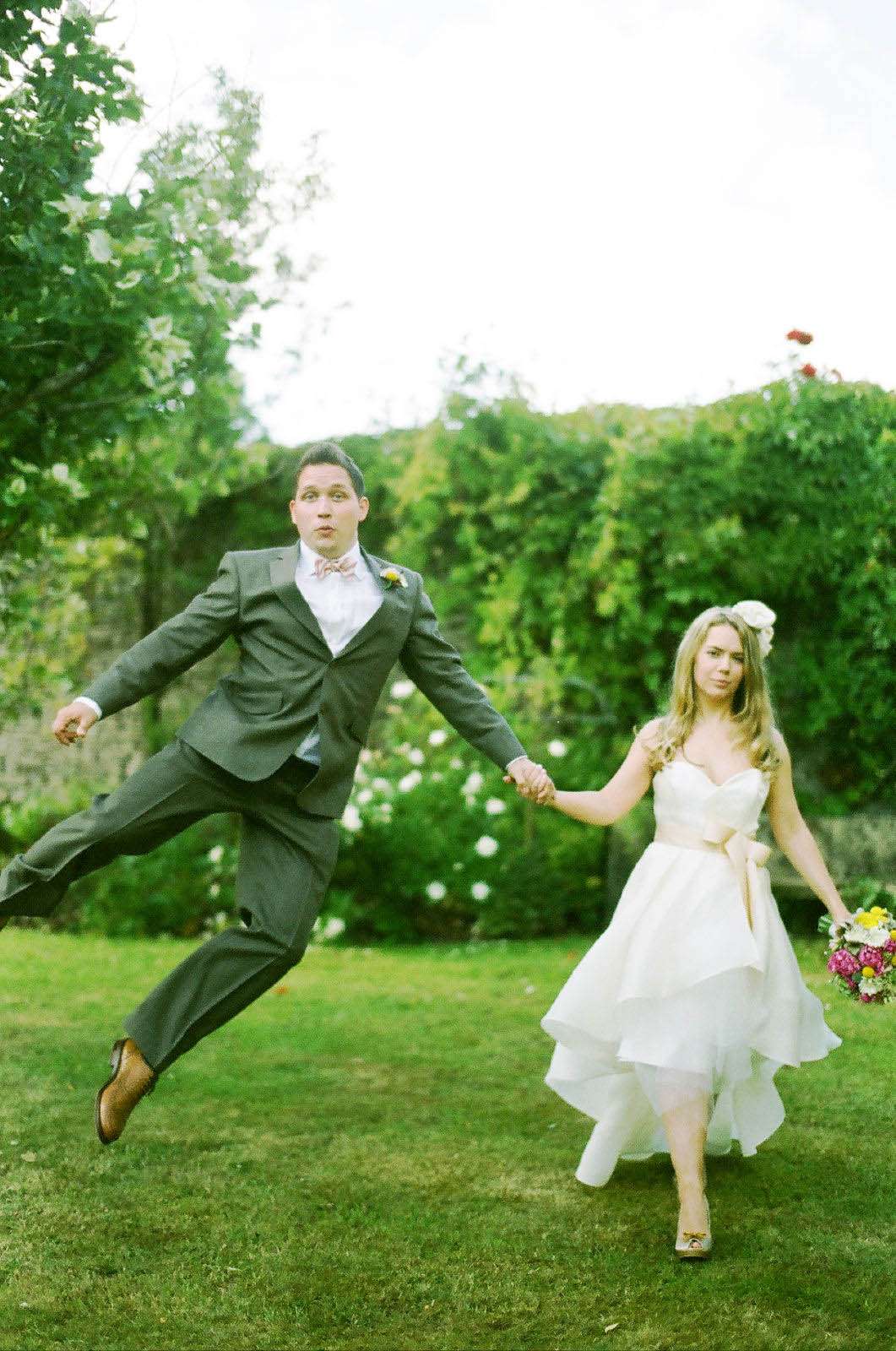 The couple wanted to put their personal stamp on their wedding, and so took it upon themselves to DIY wherever they could. "Due to my creativity, I wasn't frightened to make my wedding ideas come real," Sophie continued. "The unusual table plan display and the confetti cones were among the things Robert and I made. I also ordered favour badges, which went down well with our guests!"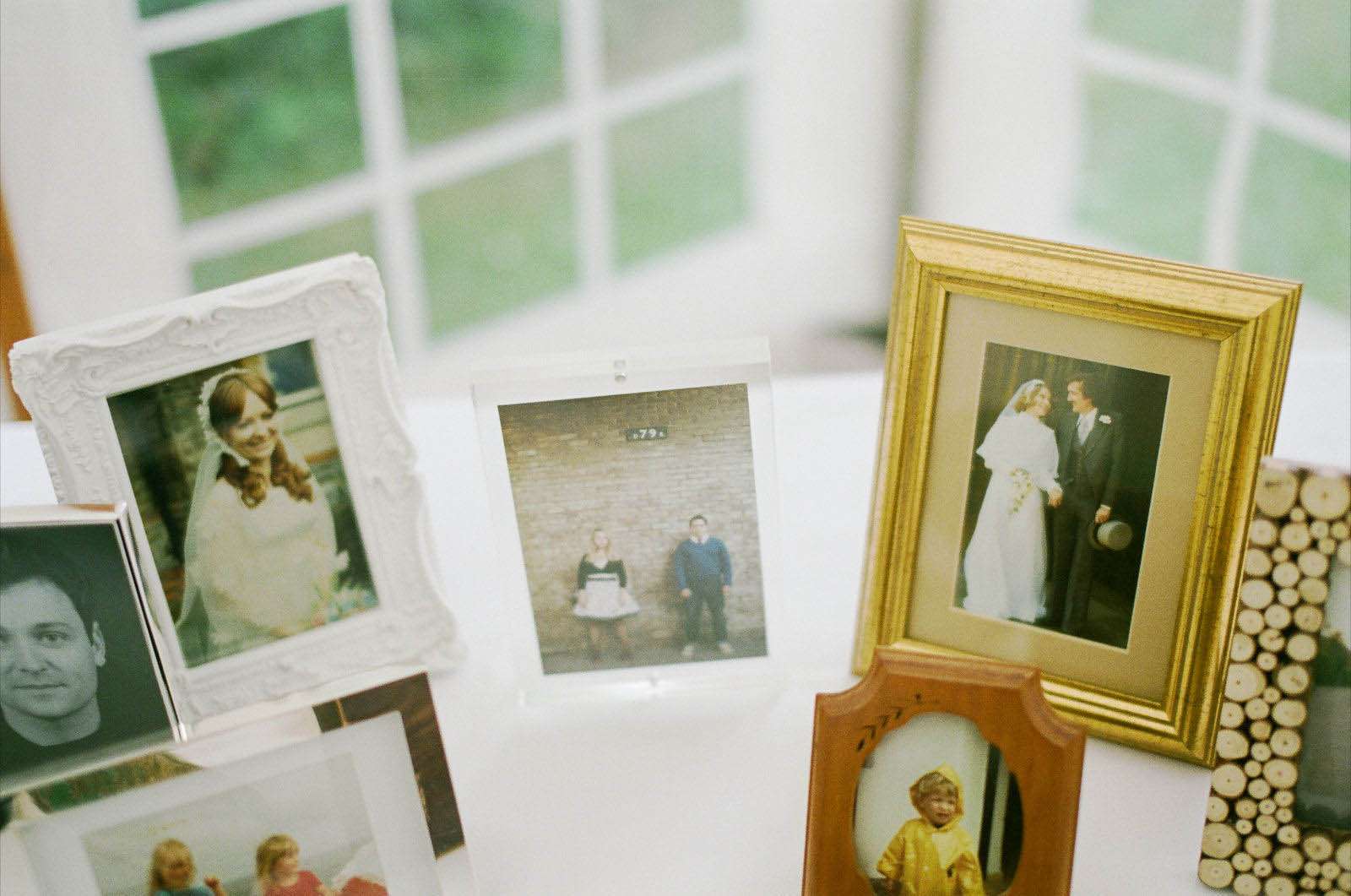 "My lovely Mum made the pink/cream/light brown bunting and and the confetti cones were made by myself and Rob. We got the vintage vases & containers from charity shops and family members."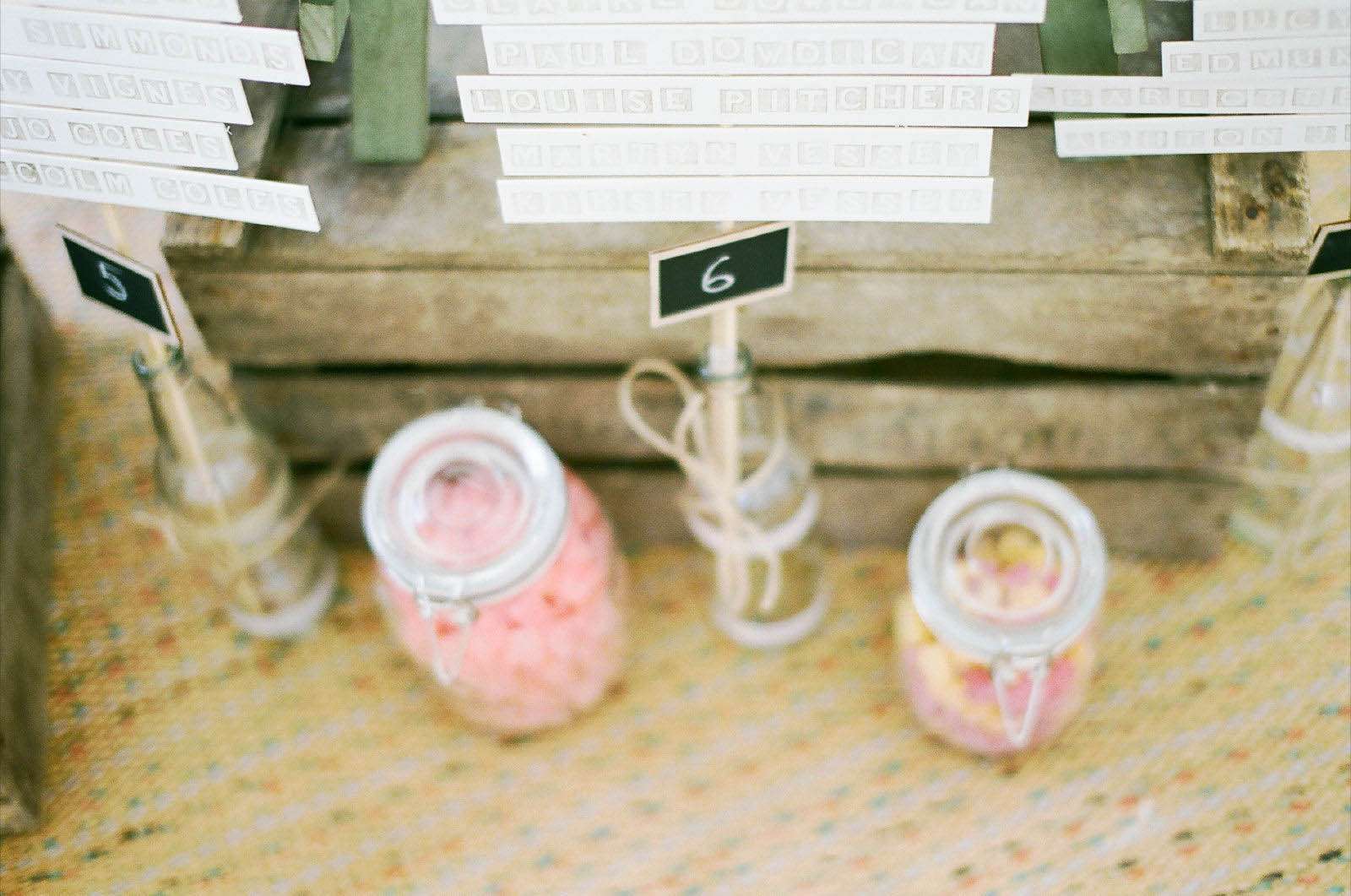 "The other decorations came from Etsy – Pom Queen, FunOnAStick, Victorianstation – and Folksy – The Lime Garden.  I got the paper mache table numbers off Lainesworld.co.uk and sprayed them with gold paint! The invite, RSVP postcard,  menu and order of service were designed by myself, and Rob and I created the unusual table planner!"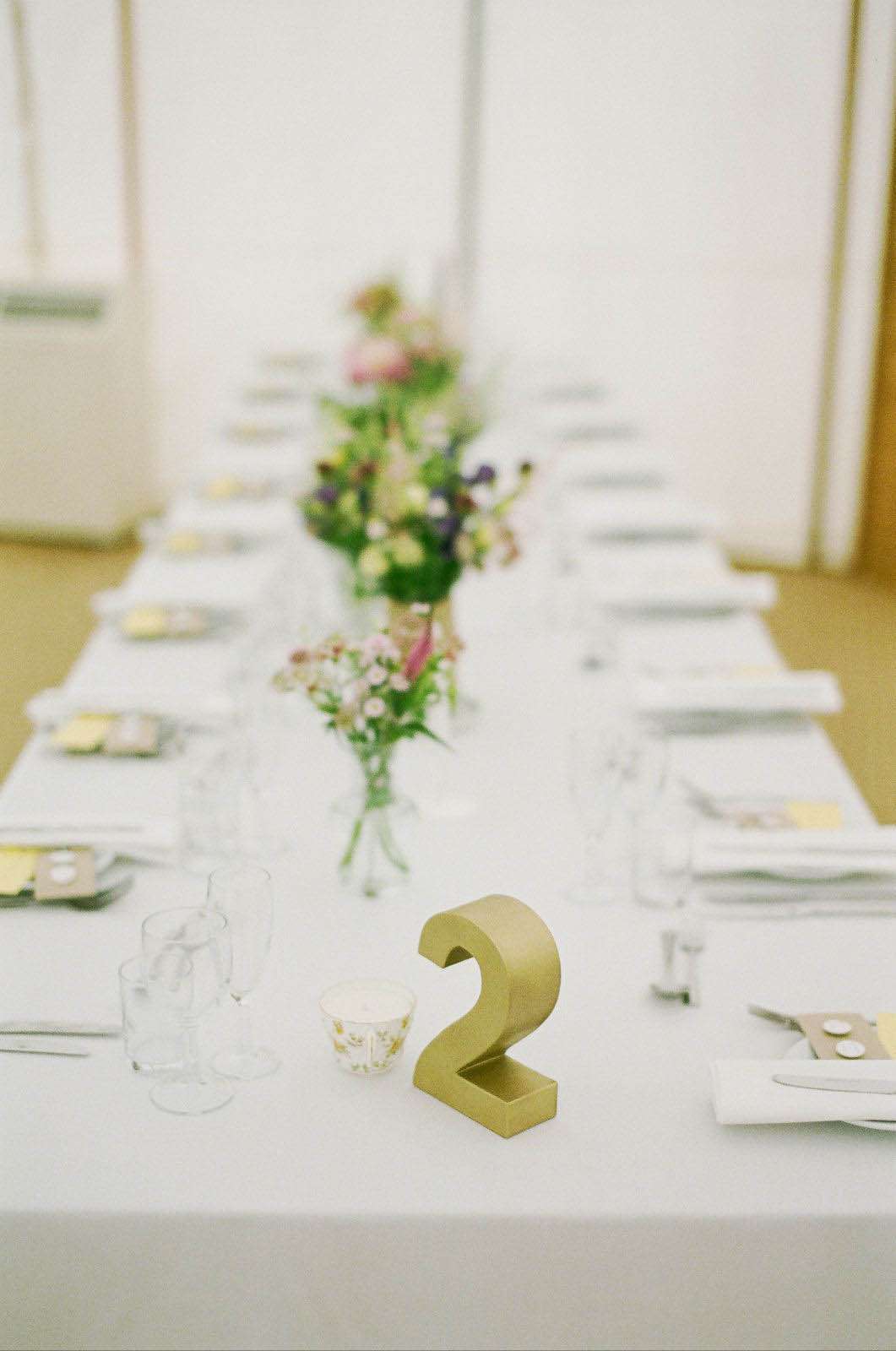 And as I imagined from seeing Ashton's incredible images, the photography was also very important to this stylish pair. "As I am a photographer myself, choosing a wedding photographer was going to be a very easy task! Actually, Ashton was the only wedding photographer I considered hiring as we are friends and I absolutely love his style. We both have a thing for vintage things & alternative weddings and prefer to use film, so he knew exactly what I wanted. He was fabulous on our wedding day!"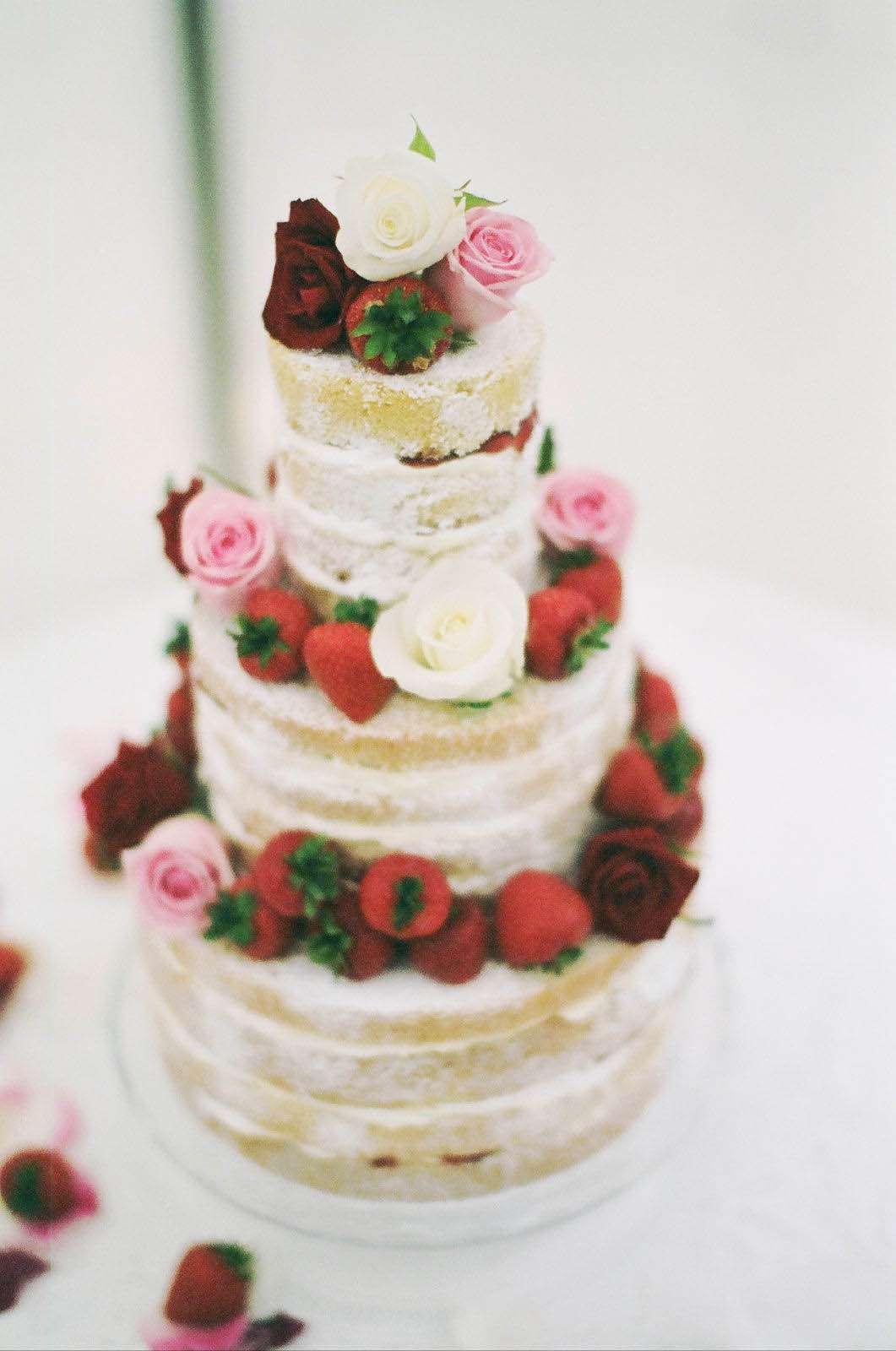 Beautiful! I'm laying my blogging claim to all of Ashton's weddings from here on in. I love his photography SO MUCH. Who's with me?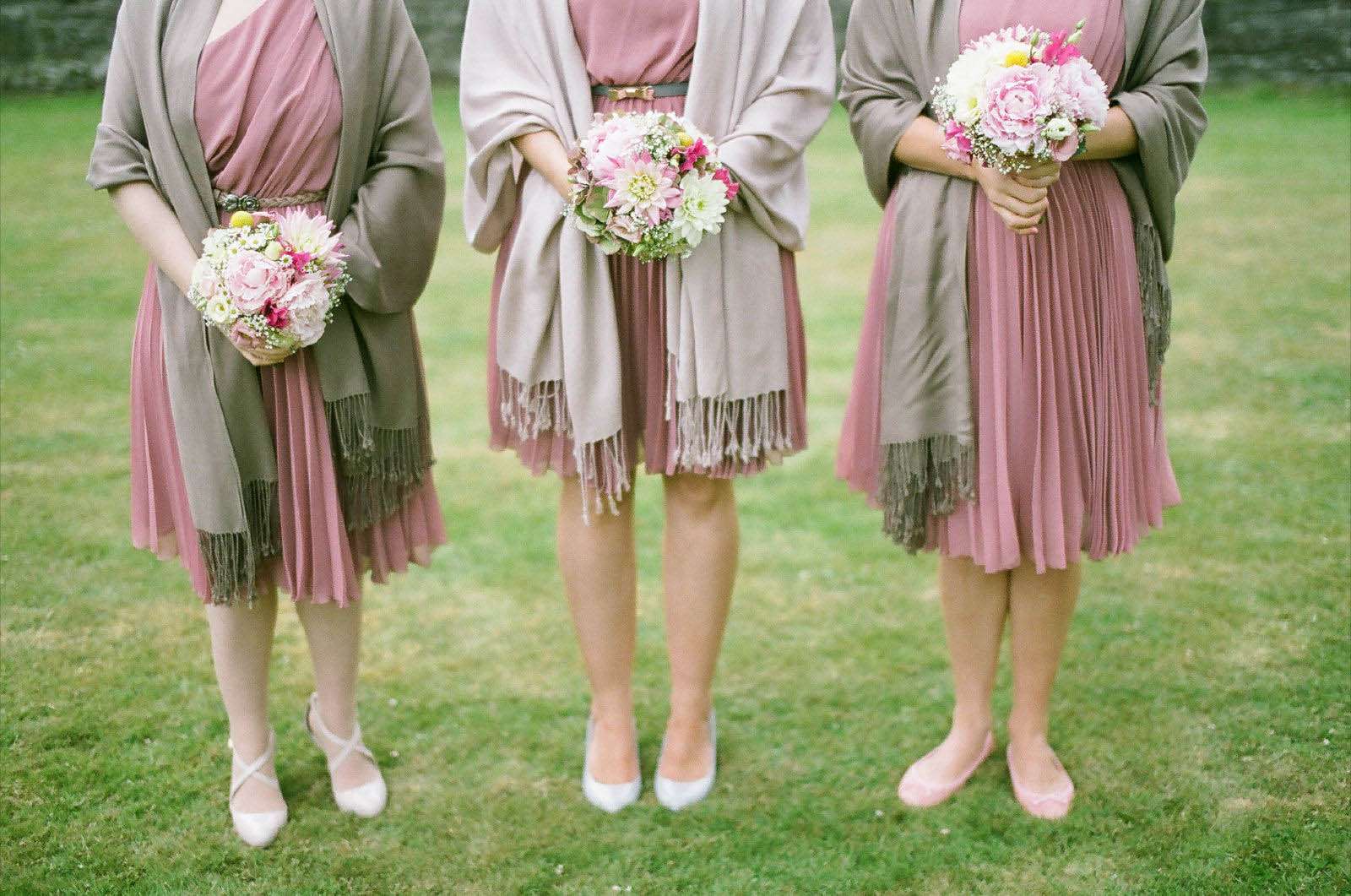 Thanks so much to Sophie & Robert and their photographer Ashton for sharing this beautiful wedding with us.
Photography Credit: Ashton Jean-Pierre Photography
Venue: Glangrwyney Court, Glangrwyney, Crickhowell, Powys Wales
Bride's Dress: David Fielden
Bride's Shoes: Kurt Geiger & Vivienne Westwood (+ mini bow shoe clips from No144 on Etsy)
Bride's Headpiece: Bee Smith Millinery
Groom's Outfit: Dress2Kill
Groom's Shoes: Grenson
Groom's Bow tie: Hackett
Bridesmaid's Dresses: Mango
Cake: Create a Cake
Flowers: Love Lily