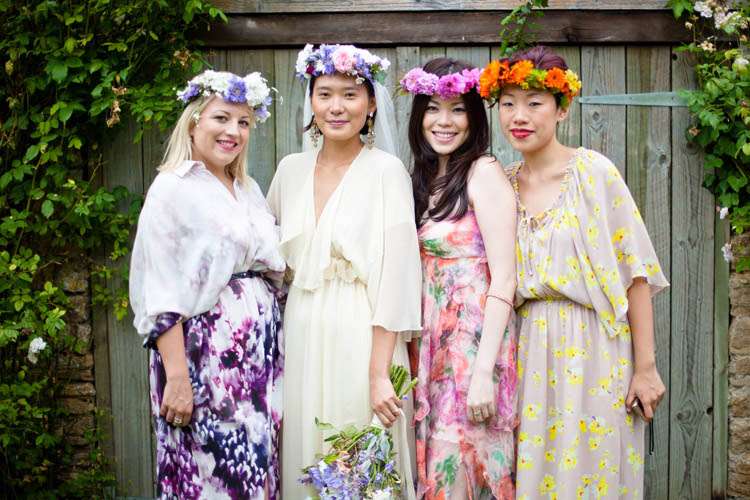 Laurence & Gi's low-key and informal wedding had me smitten as soon as I laid eyes on those flower head garlands! To me, they totally sum up what I adore about this wedding – leaving your stresses behind you, having fun and creating something personal and beautiful. They had a very small wedding with only a few guests and the really put their all into creating something wonderful. "I didn't have a focused inspiration in mind to be honest, but I did have a clear vision on how I envisaged the vibe of the wedding, so I wrote down in my notebook 'Young, Easy, Relaxed with a little bit of Attitude!'" explained Gi. "I wasn't quite sure on what I wanted, I was very open-minded with my imaginations. I didn't want a cliche wedding with too many guests and too many formalities, there wouldn't be enough for intimacy."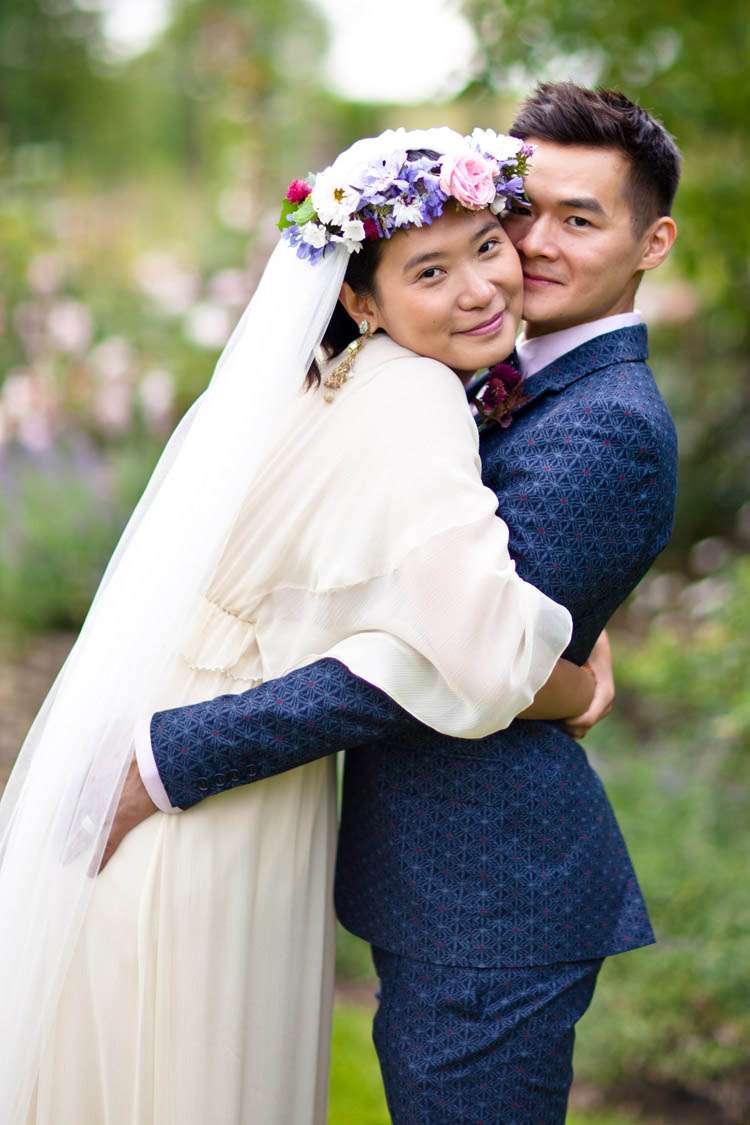 "Going with my heart is the only thing I follow. I wanted this event to be real and beautiful, a place with a natural beauty yet also earthy and humble.  I didn't want my guests to just join us for the wedding day only, I wanted to treat them to a long, relaxing weekend together, well away from their stresses of London. A little low-key, summer afternoon garden wedding as relaxing and charming as it can be, where everyone can just be themselves and look awesome. And of course making sure there's enough ice to keep your drinks chilled."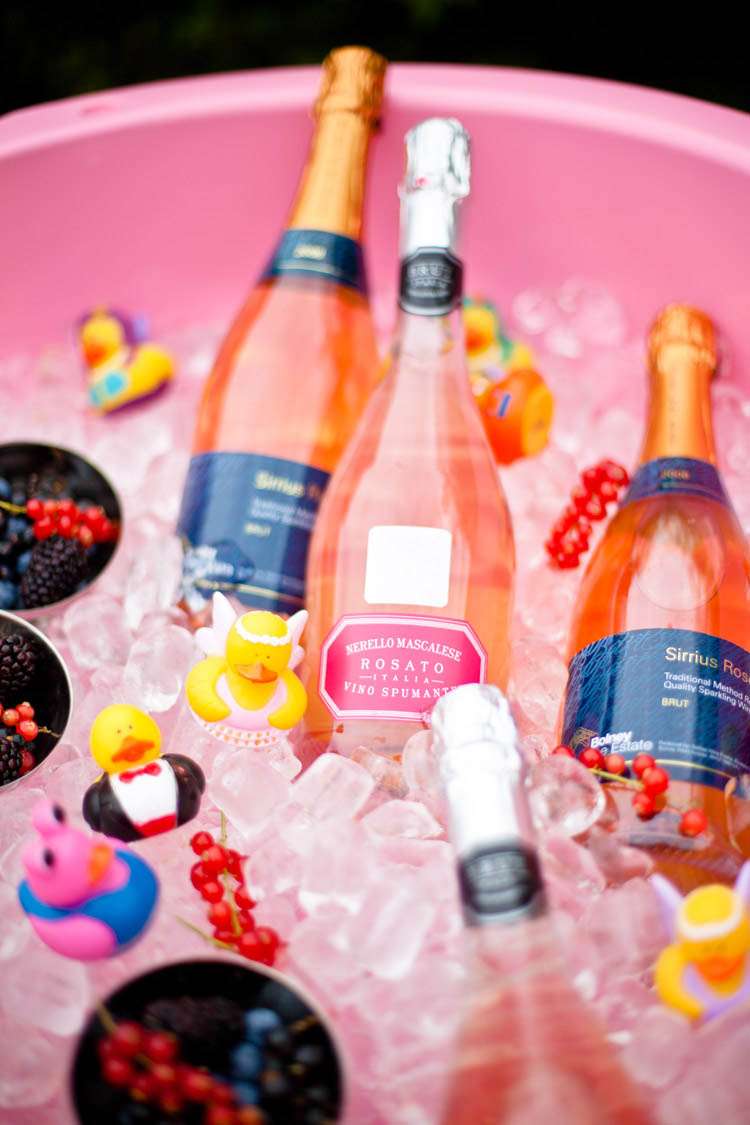 I am totally loving the Barbies and mini rubber ducks used in the decor (!) and hand-drawn personalised illustration placecards. It's the little details like this that make this intimate wedding so beautiful.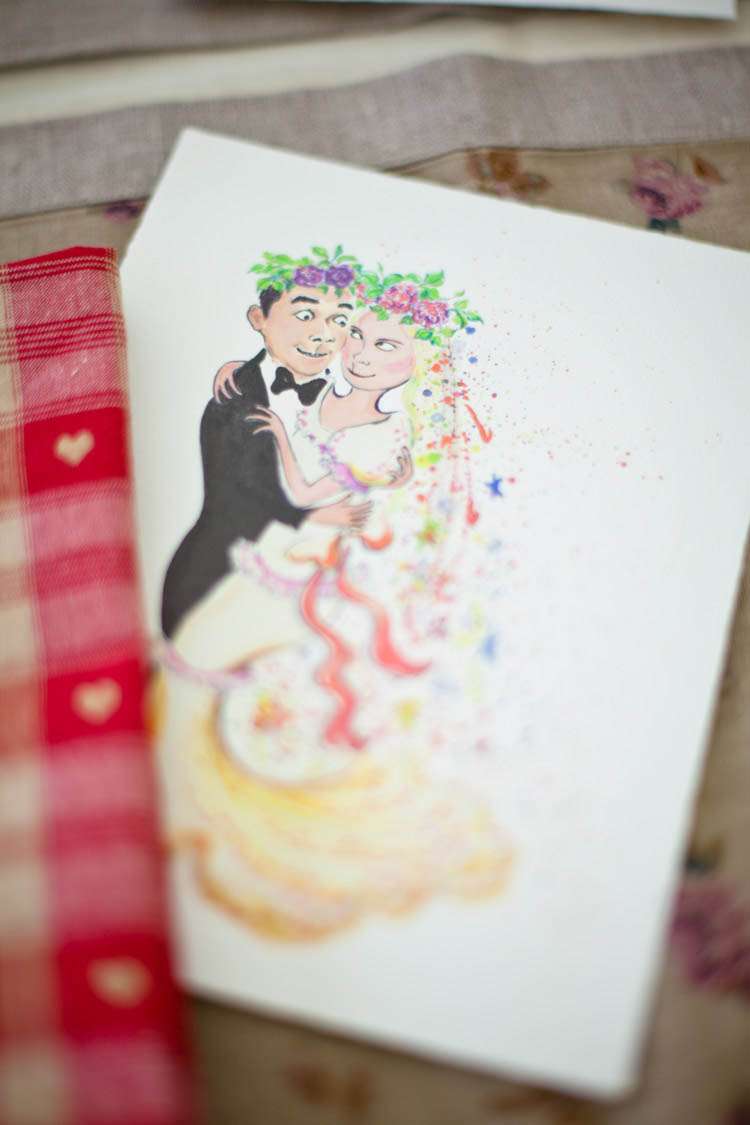 Gi wore a dress by Ralph Lauren which perfectly complimented the laid-back, bohemian vibe of the wedding. Her tiara was by Andrew Prince and veil by Sarah Morgan Bridal. The flower head garlands that she and her bridesmaids wore were created by their florist, Charlie of The Real Cut Flower Garden, a company that specialise in growing their own flowers and foliage in the English countryside.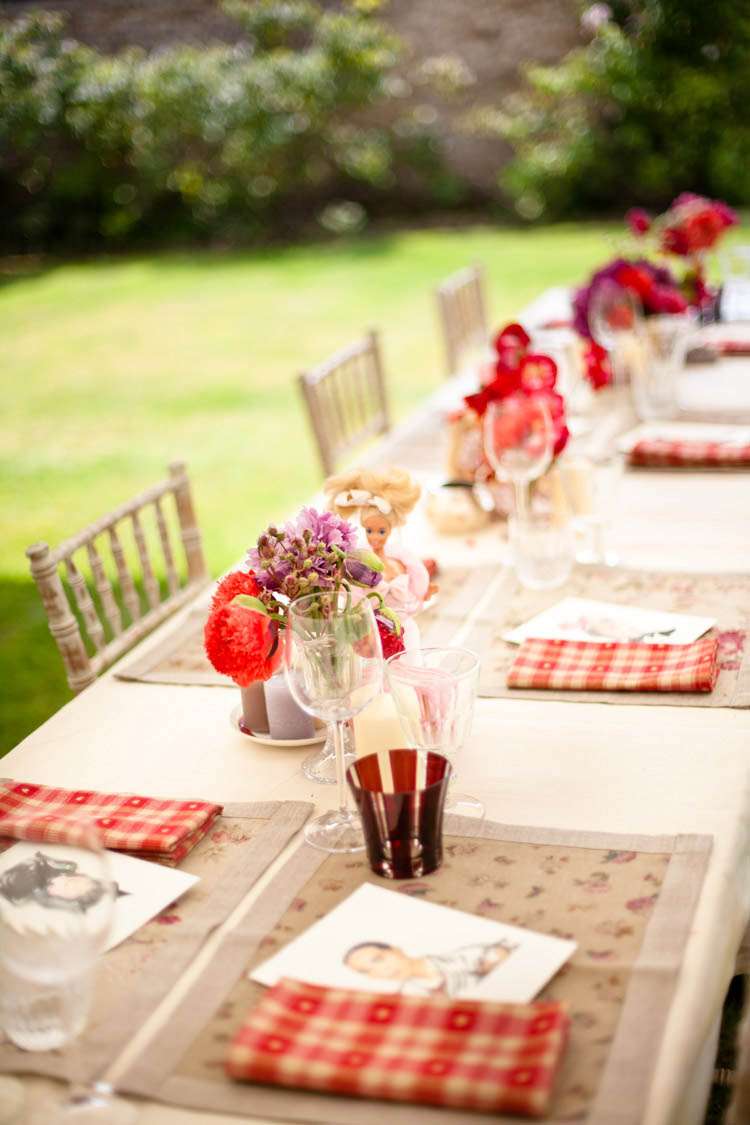 "We grow glorious old-fashioned and unusual flowers and foliage and create beautiful seasonal bouquets which can be delivered from our gardens to your door," they say. "Ours are flowers for anyone who appreciates gardens, a long way from standard florist fare. Wedding flowers are a speciality, glorious natural arrangements for any situation, whether you're getting married in a cathedral or a field."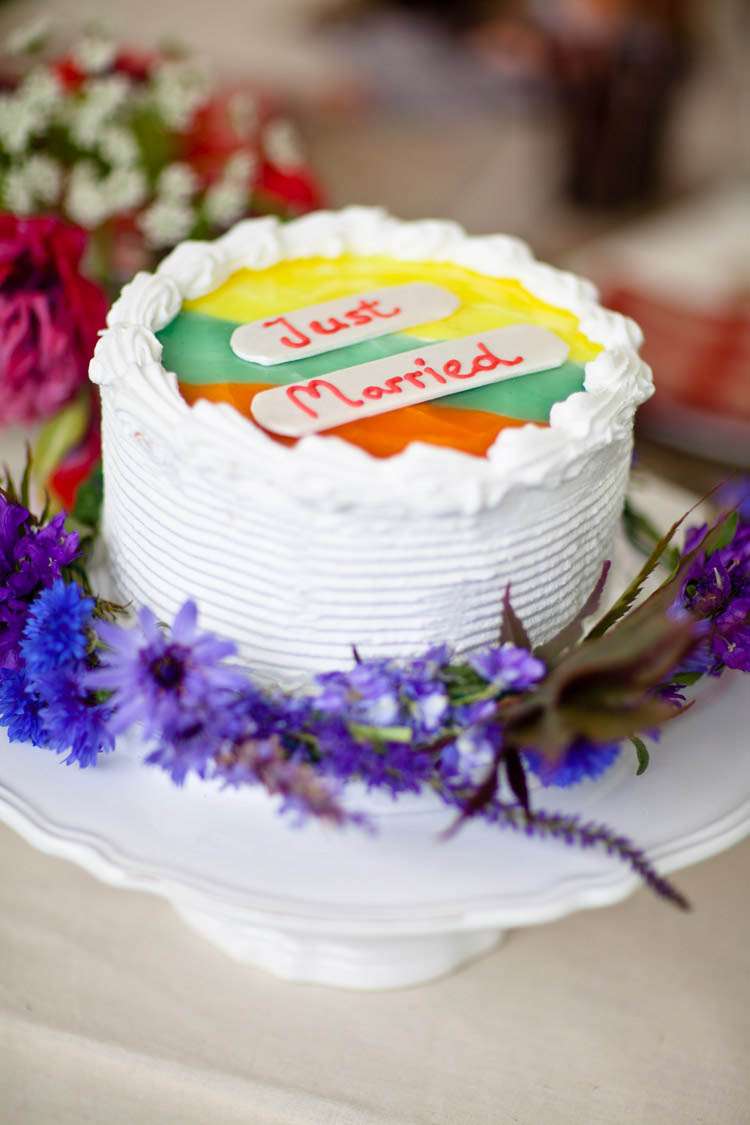 Beautiful! Thank you so much to Laurence & Gi and their incredible photographer Rosie Parsons for sharing this today.
Photography Credit: Rosie Parsons Photography
Venue: Bratton Farmhouse, Somerset
Bride's Dress: Ralph Lauren
Bride's Shoes: Repetto
Bride's Headpiece: Andrew Prince, The Real Cut Flower Garden & Sarah Morgan Bridal
Groom's Outfit: Paul & Joe
Groom's Bow Tie: Peckham Rye
Groom's Shoes: Grenson
Cupcakes: Hummingbird Bakery
Flowers: The Real Cut Flower Garden
Make Up: Kelly Hooper
Catering: The Old Inn Fish & Steak Restarant, Holton