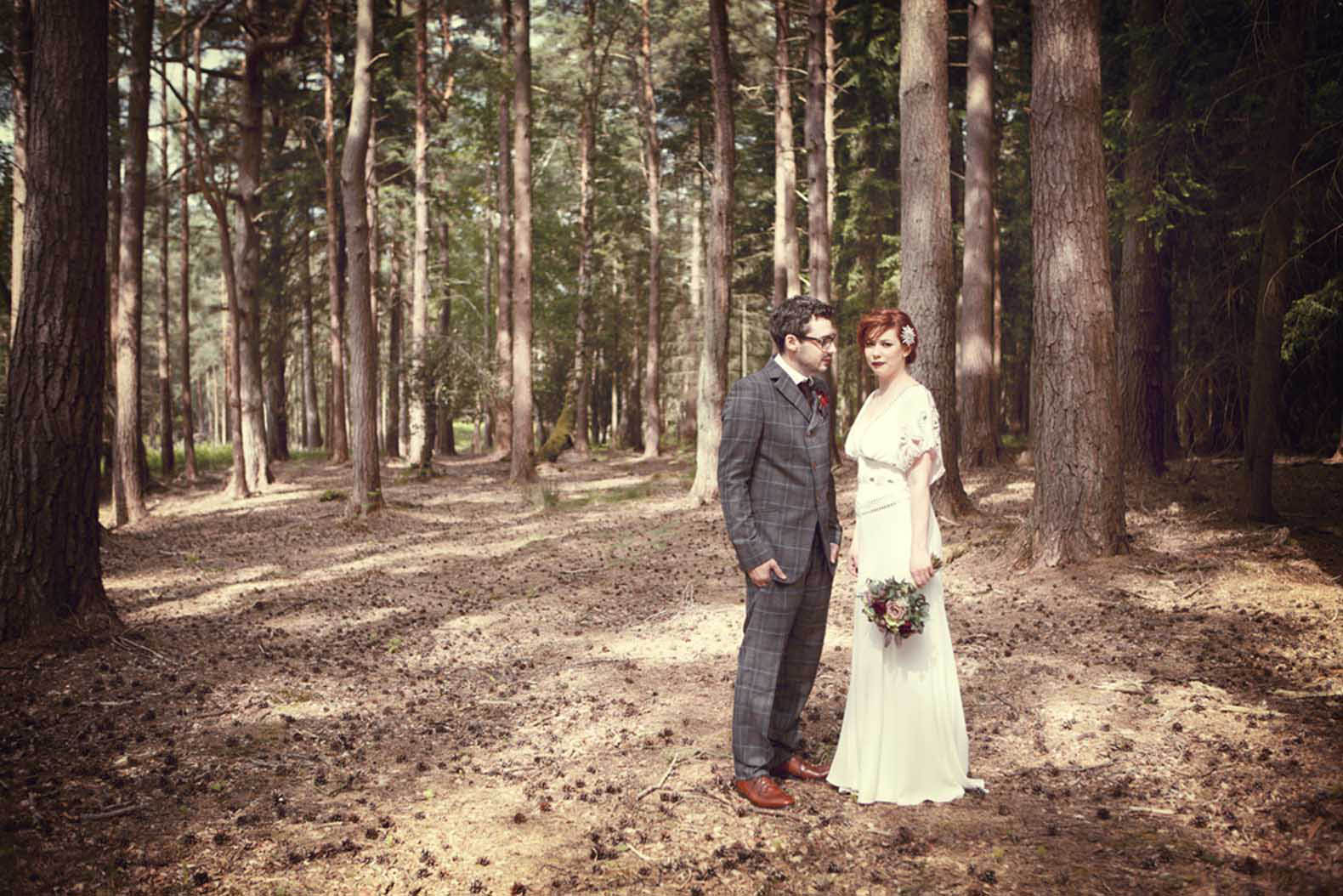 A Temperley dress, a skull handbag and a groom in Vivienne Westwood? Oh yeah, this is my kind of wedding! Claire & Joe's wedding was held at Rhinefield House Hotel in the New Forest and was beautifully captured by photographer Lisa Devlin. Quite frankly this wedding is made for these pages, and so I'm more than a little bit thrilled to share it with you today.
"We knew we didn't want to look like every other bride and groom and wanted to be ourselves," the bride told me. "We took our inspiration from the 1930's and although it wasn't a theme it had a definite feel. One of the most important things for me as a make up artist was how to wear my make up which I did myself on the day. I love a strong rock n roll lip so I went for a dark 30s look using MAC Current lip liner all over with MAC Ruby Woo lipstick on top."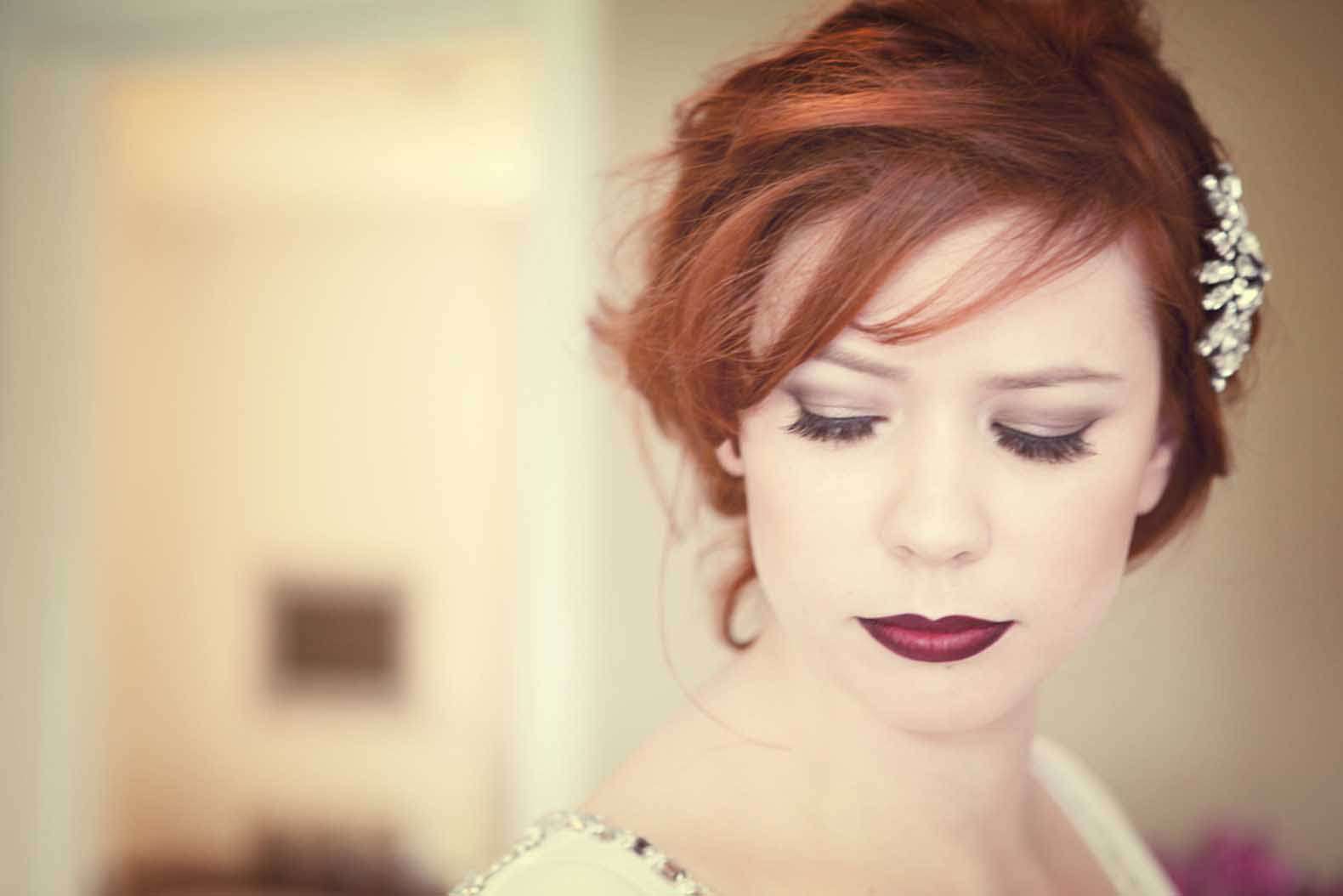 "I saw the skull bag 6 months prior to the wedding and desperately wanted it but it sold before I could get it and so I spent the next few months trawling the internet to find it. In the end due to desperation I emailed the sales department on the website to find out if they knew how I could get hold of one. Although they don't sell through the website they ended up sending one to my house from Paris for the wedding. Brilliant service!"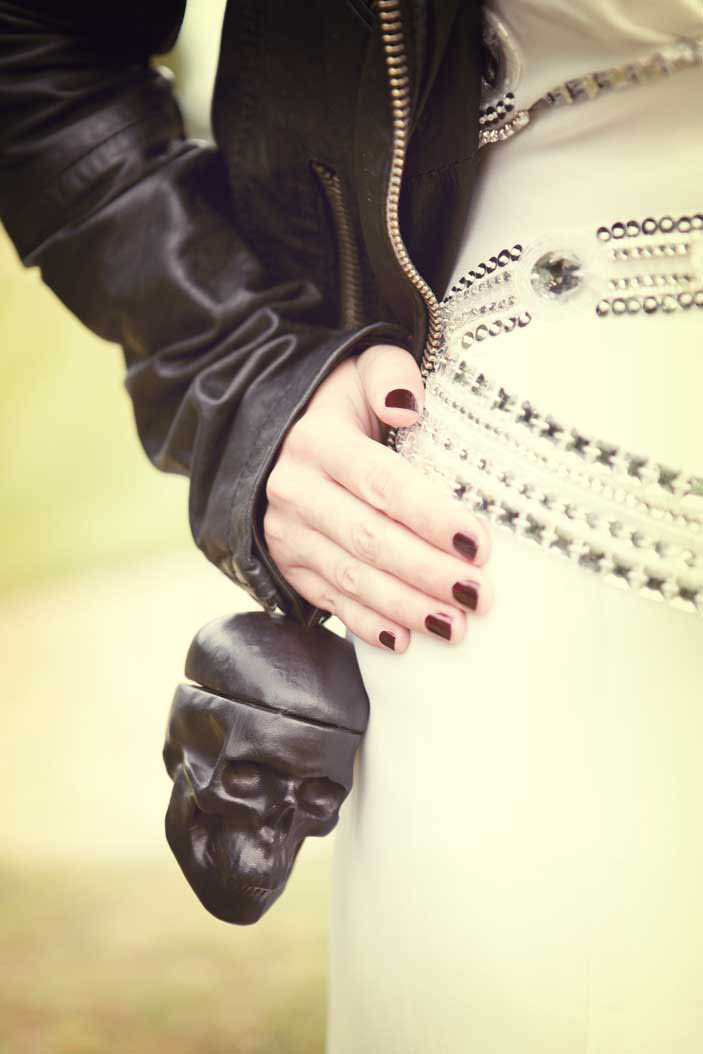 "Our wedding had  1930's vintage feel," she continued. "We used champagne coupe glasses that were popular in the 30's. My dress had a bit of an Art Deco feel to it along with the cut glass perfume bottles that we used as favours for the ladies. We filled them with Jo Malone perfume to make them extra special."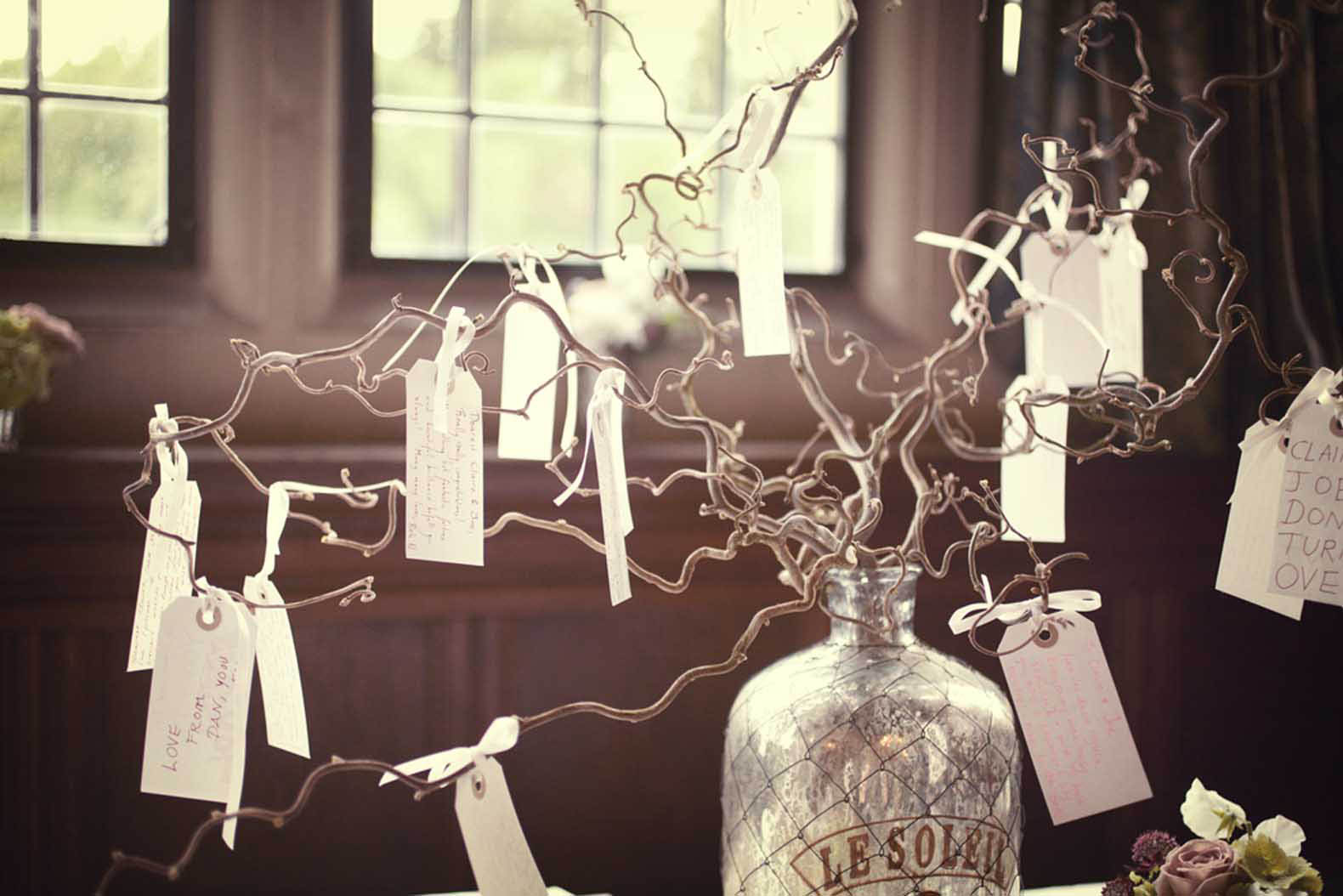 "My Mum, sister and I made and sourced quite a few of the objects at the wedding. My mum found the perfume bottles at a little shop near where she lives. We filled them, hand wrote the labels and tied with lace ribbon. The table planner was made from an antique frame that we added legs to to make it stand. We printed the names for the tables on card and as a weight hung crystals from an antique chandelier. Instead of a guest book we wanted something different and I little more magical so we had a wish tree. We put Corkscrew Hazel into on old bottle and asked people to write their wishes on labels and tie them to the tree. It looked so pretty by the end and everyone really enjoyed doing it."
Love! Thanks to Claire & Joe and the ever-fabulous Lisa Devlin for sharing this wedding with us today.