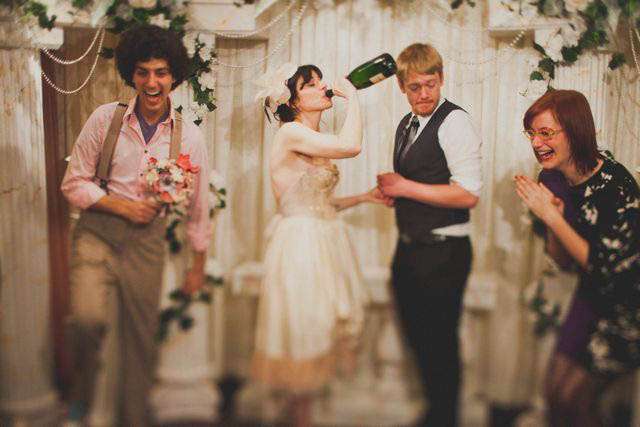 You remember The Bowie Bride and her ridiculously awesome 'Hitchfest 2010' wedding right? Well I have news…and news that shows that even the most meticulously planned/detail-heavy/totally killer weddings can…erm…sometimes go wrong. Britt emailed me this week to tell me all about the drama!
"Basically we were told that the wedding we spent over a year planning and pouring our collective heart and soul into, didn't count. Not one bit. We were, at first, very shocked and devastated.  Our wedding day was oh-so-special and unique and was such a personal expression of our love that upon hearing this news, made it seem all for not. We knew we were married in our heart of hearts, but legally, our marriage wasn't legal."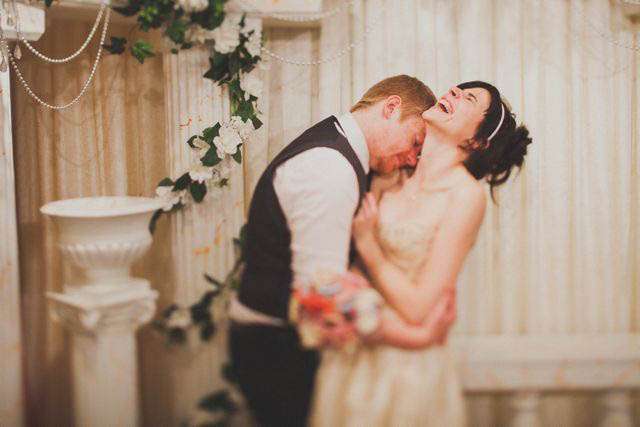 "This is what happened… we think: Our officiant was supposed to mail our marriage paperwork back after everyone put down all the appropriate signatures. For whatever reason, this step did not occur. So when we went to go order a copy of the marriage certificate, the state told us that we are not legally married and that it was too late to send them the original paperwork from our July 31st nuptials. Cut to us letting out a collective sigh mixed with a resounding, 'F*ck' and a couple of 'What do we do now's?' We knew we had to get ourselves married. Again. But how? We had considered heading down to the courthouse and doing it quick 'n dirty style, but that didn't seem fun enough or crazy enough for a couple like us. I mean, we started the dance party at our 'first' wedding with a group shot of tequila.  If a calm and quiet courthouse certainly wasn't our vibe then, it sure as hell wasn't going to be our vibe now."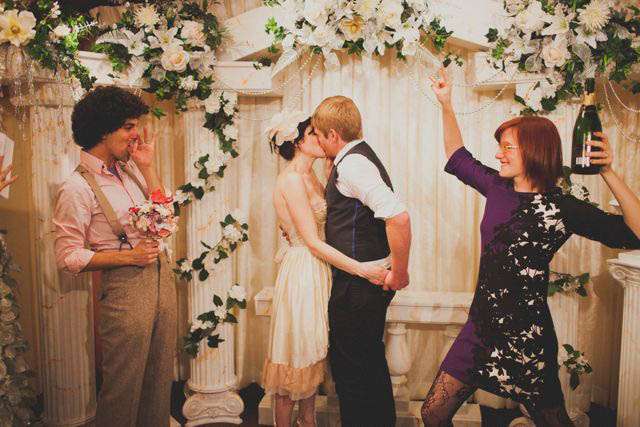 "So we decided to take this sour lemon news and turn it into some really awesome lemonade. The kind with booze in it and lots of crushed ice — the gnarly, jagged kind — and get our fly asses married in Vegas. For real this time. We planned the trip in the three short days leading up to our Vegas wedding – which was starkly different from our carefully planned 'first' wedding.  Everything just sort of fell into place this time around. We wore the same wedding attire from our July affair, and I had since changed my hair color and style pretty drastically from our first wedding so I had a blast playing with the new look. I got to wear my Zooey Deschanel uber bangs and an enormous flower on top of my head.  I felt funky gorgeous and fun."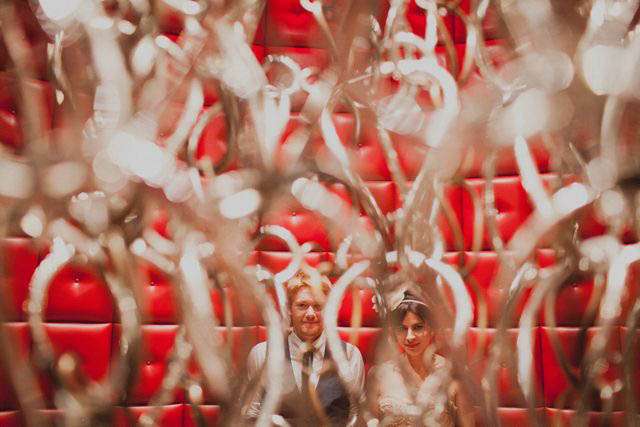 "And randomly, four of our friends were in town the same weekend for various reasons.  Two of those friends just happened to be The Broke-Ass Bride and The Fresh Hubby, Dana and Hunter!  In the days leading up the wedding, Dana had stealthily put out the APB on Twitter to help find a "photographer for a super secret blogger wedding" and since The Wedding & Portrait Photographers International Convention (WPPI) was taking place that same weekend, we got an amazing photographer (and 2nd shooter to boot!) to volunteer services.  We were over the moon when we found out that this photographer happened to be THE Nick Radford, mega-talented, Southern California-based wedding photog extraordinaire."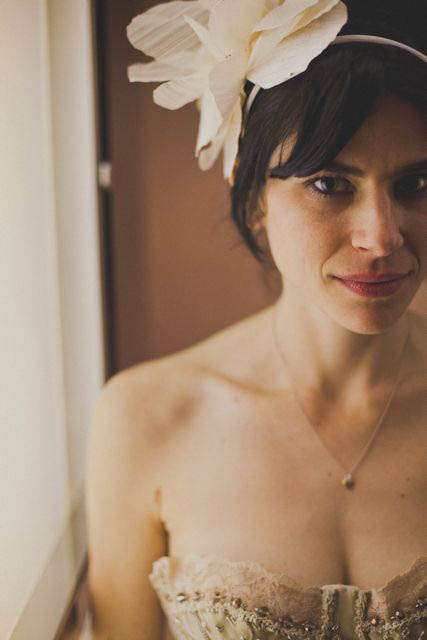 "The wedding itself was a mix of love-sweet-love and pure ridiculousness.  For example, we said our own vows through adoring tears, but we also took swigs out of a champagne bottle at will. At the altar. Our officiant at The Heavenly Bliss Wedding Chapel said this to us (we have video proof): 'Out of all the Vegas weddings I have officiated, this has to be the craziest one I have ever seen.'   I kind of find that hard to believe, considering it's Vegas, but hey, we took that as a compliment of the highest honor."
So there you have it! Britt & Mike's 'first' wedding was bad ass, but there re-do was almost more so…they got the best of both worlds AND to do it twice! Congratulations (again!) to Britt & Mike. I've haven't met you (not ye, but it will happen!) but I love you so much and couldn't be happier for you.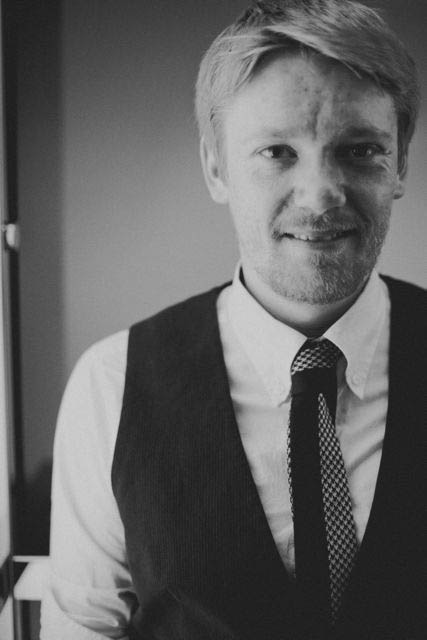 Big love and thanks to Britt & Mike for sharing their fabulous wedding with us (again – how lucky are we?) today.
You can see more of the story behind Britt & Mike's "I re-do" Vegas-style wedding on The Broke Ass Bride today too.
Photography Credit: Nick Radford
Venue: The Heavenly Bliss Wedding Chapel
Bride's Dress: Deborah Lindquist