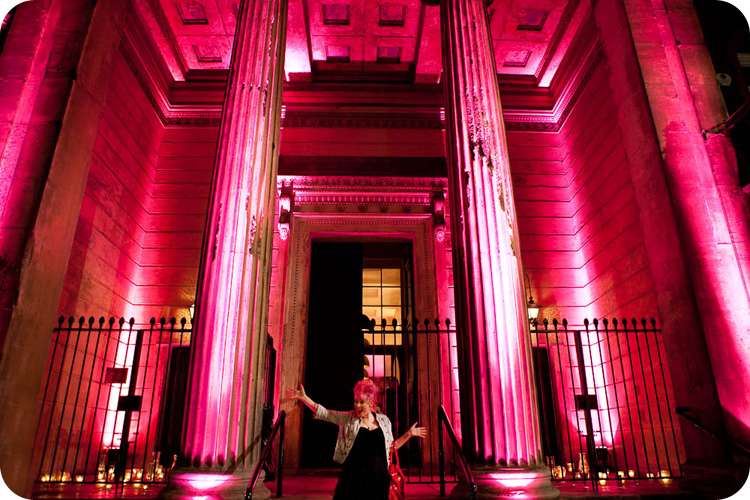 Three weeks ago I was invited to attend a party at One Mayfair hosted by by By Appointment Only Design.  As I've said a few times in similar posts to this one, I always feel a little unnerved and perplexed as to why I get invited along to these things…this party was being dubbed on the inter-webs as being the swankiest of all the swanky events, so I brought my friends Emma Case and  Shell de Mar (who took these fab pictures for us) along with me to hold my hand. I promised them a free cocktail or two so it didn't take much persuasion!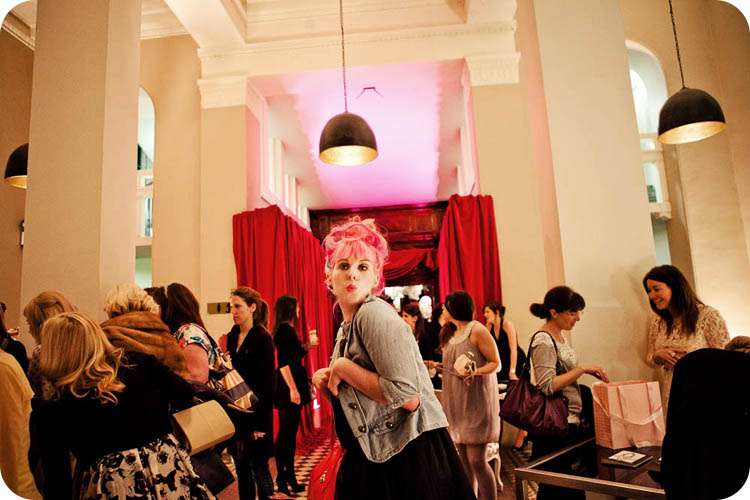 When I thought about how to write up this event, I felt strongly that I didn't want this post to be the usual industry party report style – "Oh it was faaabulous daaarling, the cocktails were divine and I swooped around the room like a princess all night…blah blah blah" because let's be honest, what are you – my loyal readers and brides-to-be going to get out of that!?  (for the record the event was bloody incredible in fact, and my breath literally was taken away as I walked into the pink lit – inside and out! – venue)
I am well aware that I'm exceptionally lucky to get invited to a soirée like this, but I'm also keen to make sure that the things I take away from them, and report back about, are relevant to you guys too.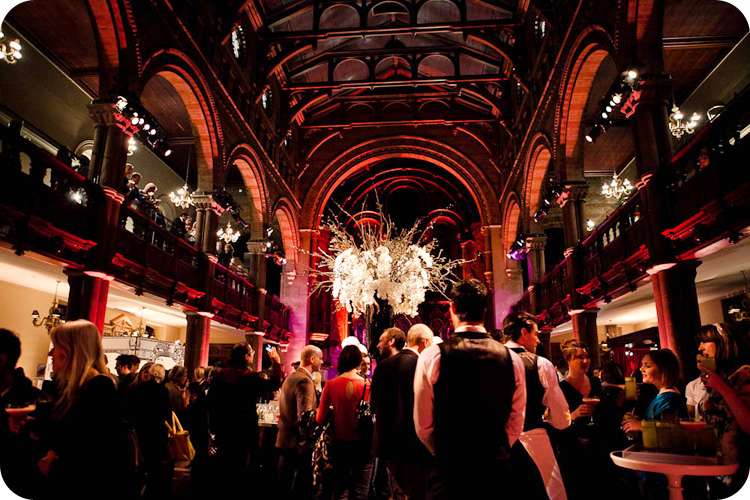 I met with Alicia Barron, events manager of One Mayfair (as well as the sister venue, One Marylebone) for a coffee last week as I was keen to chat to her about how relevant a seemingly uber posh central London venue would be to Rock n Roll Bride readers…many of whom are on a tighter budget than the weddings they might typically host. However to my surprise Alicia was keen to point out that the venue was actually not as pricey to hire as one might expect, and that the bespoke service they offer is certainly worthy of such a stunning location. "One Mayfair is a Grade I listed de-consecrated church in the heart of Mayfair. Opened late 2009, the venue is certainly a bit of a hidden gem, tucked away on North Audley St in Mayfair. The venue is a constantly evolving space, and a roof top smoking courtyard currently being built" she explained.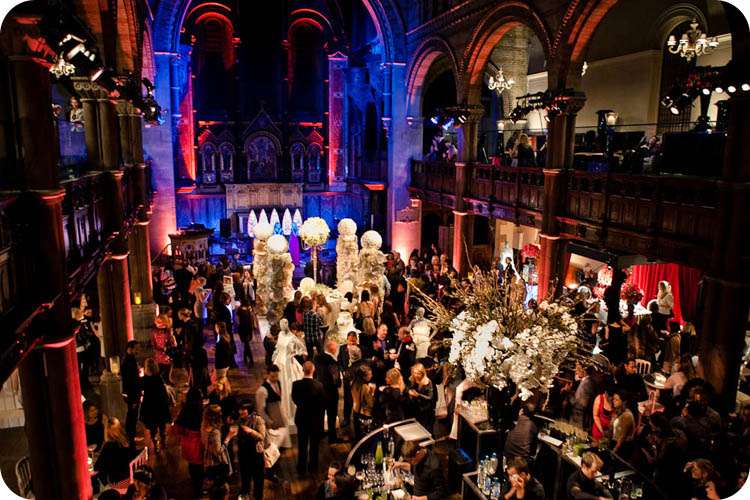 Alicia and the
One Events
team are really proud of the venues custom-ability. The location is basically an empty space just waiting to be personalised…something that they are keen to help all their couples do. This ability is actually why I think it's the perfect venue for Rock n Roll Brides – you bring everything you want yourself (although of course they have a recommended list of suppliers) therefore you do not have to compromise with what is in house already, as you might have to with some bog-standard hotel venues.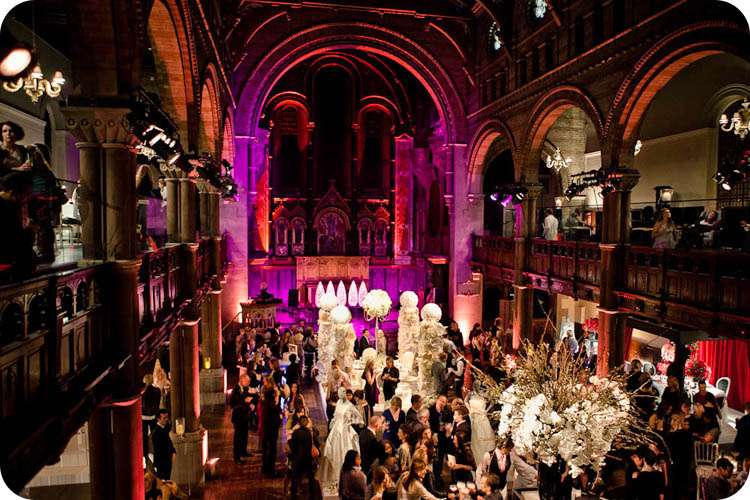 And the best bit? Hiring 
One Mayfair
is actually not as expensive as you might imagine (hire starts from £7,500.) Simply give your budget to the team and they are are more than happy to try and work with you to make your wedding dreams, whatever your budget, a reality.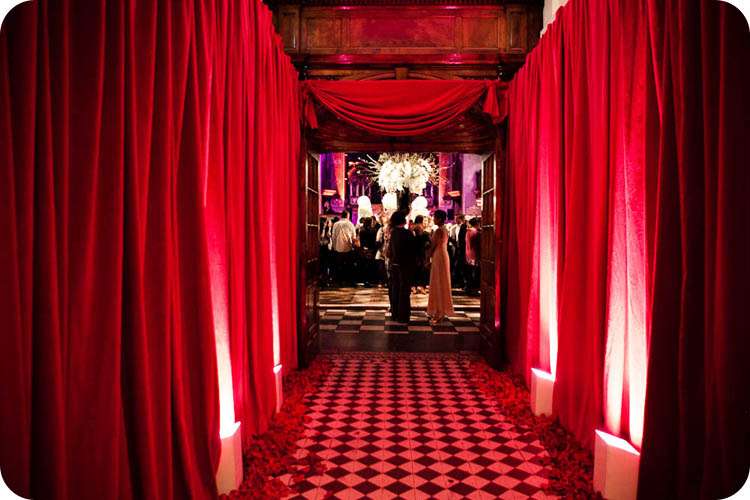 But that's not all. I couldn't ignore the fabulousness that was this party completely could I? I am totally thrilled to share this video, filmed at the event, with you right now too. It really does show how awesome the venue looked doesn't it? If you are interested in seeing some more videos from the event, including interviews with some of the suppliers involved, you can go
check them out right here.
As you can see the venue is spectacular and the work that went into this event was nothing short of breathtaking. Be sure to check out some of these incredible suppliers yourself too (listed below, after the 'jump'). I love them all!
For further information about By Appointment Only Design please contact Javier on 0207 486 7870, or drop him an email to emailjavier@byappointmentonlydesign.com
For more information on the awesome One Mayfair, be sure to check out the  by visiting the One Mayfair website or contact Alicia Barron on 020 7380 1663 or by email on alicia@one-events.co.uk
Love & thanks to Alicia of One Events and Javier of  By Appointment Only Design for sharing their wonderful event and video with us today. Special thanks also to photographer Shell de Mar who, assisted by a cocktail or two (!) took these gorgeous photos of the event for us.
Photography Credit: Shell de Mar Photography
Video Credit: The Dreamcatchers
Styling, Concierge & Flowers: By Appointment Only Design
Venue: One Mayfair – One Events
Invitation (not pictured): Cutture
Calligraphy: Paul Antonio
Dresses: Matthew Williamson, Vera Wang at Browns Bride, Jasper Conran
Accessories: Magpie Vintage
Cakes: Peggy Porschen
Catering & Pop-Up Patisesserie: Jonathan Attwood from Last Supper
Entertainment: Young Guns UK