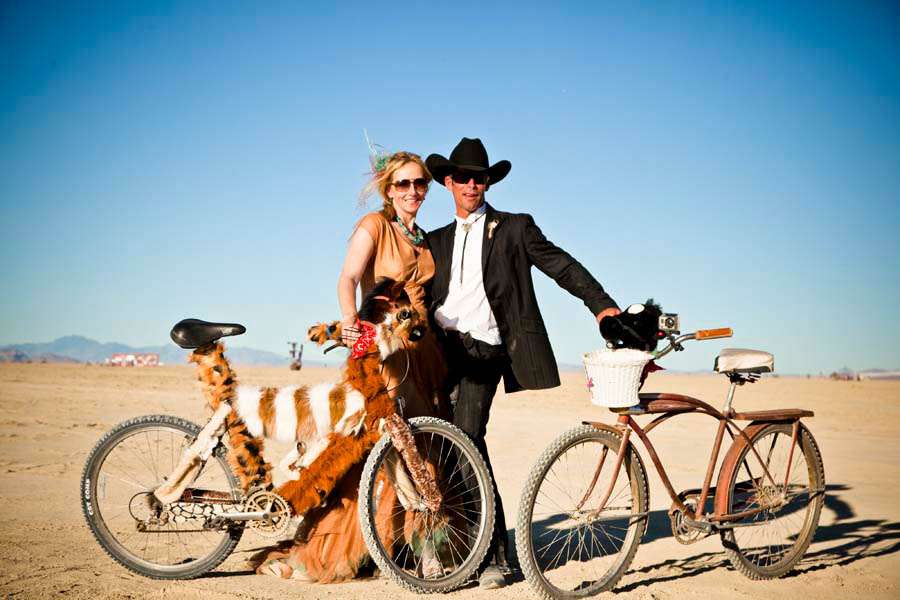 Tara & Travis met at The Burning Man festival in 2007, so where better than to be wed than the very festival that brought them together? The ceremony, which they wrote themselves, took place under the Bliss dance statue in the middle festival and was performed by a close friend of the couple.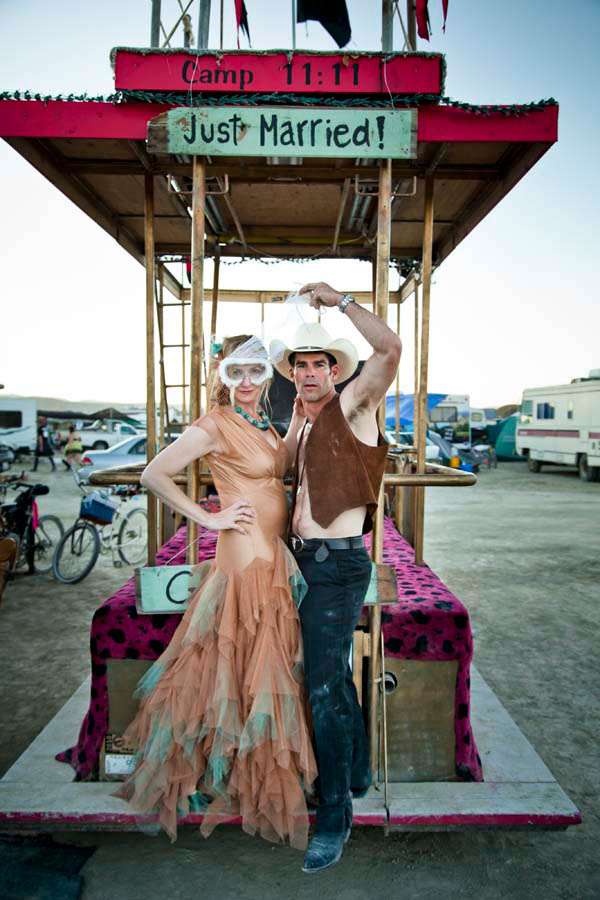 The theme for the wedding was Denim and Diamonds/Cowboy Chic. The couple did everything themselves and due to the festival location, had very laid back attitude to the 'formalities' of a wedding, "We had a good old fashioned BBQ for everyone – no one was turned away" they explained. Their table design and all the florals were provided by the fabulous Asiel Design.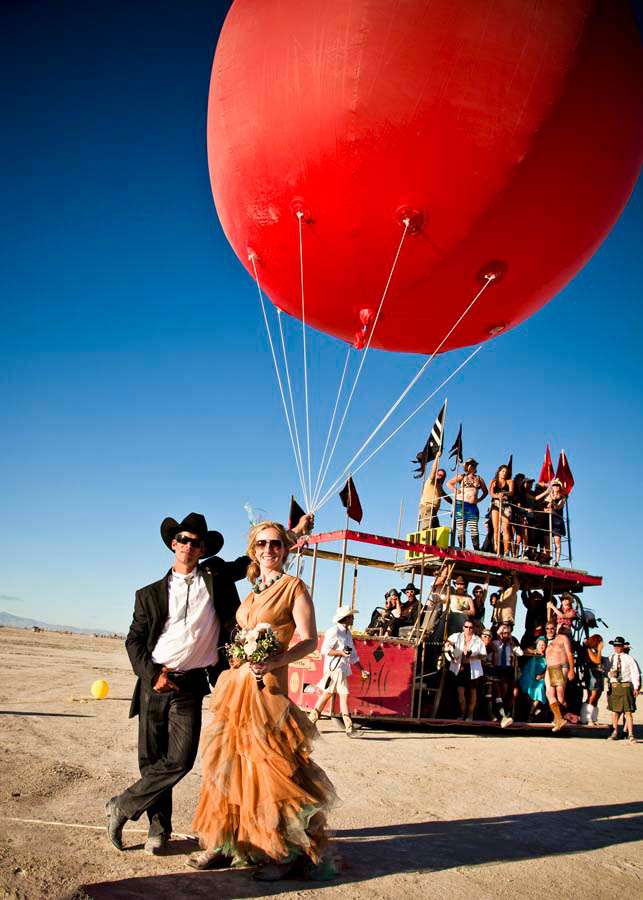 Tara wore a stunning dress which she designed herself with the help of and Zalikha from Ossai Designs. She had it made for her by a local seamstress. Her headpiece was also by Ossai Designs and her cowboy boots were from eBay. Tara made all her own jewellery except her wedding ring. Her necklace and earrings were made of Peruvian aquamarine beads, hand-made copper beads that were oxidized and hand-made silver chain with a patina finish.  The groom's ring was made from sterling silver and then hammered.
Travis wore a vintage western suit which he purchased from a local consignment store in San Francisco.
Be sure to check out all the fabulous details (that the couple collected and put together themselves) after the 'jump'. So cool!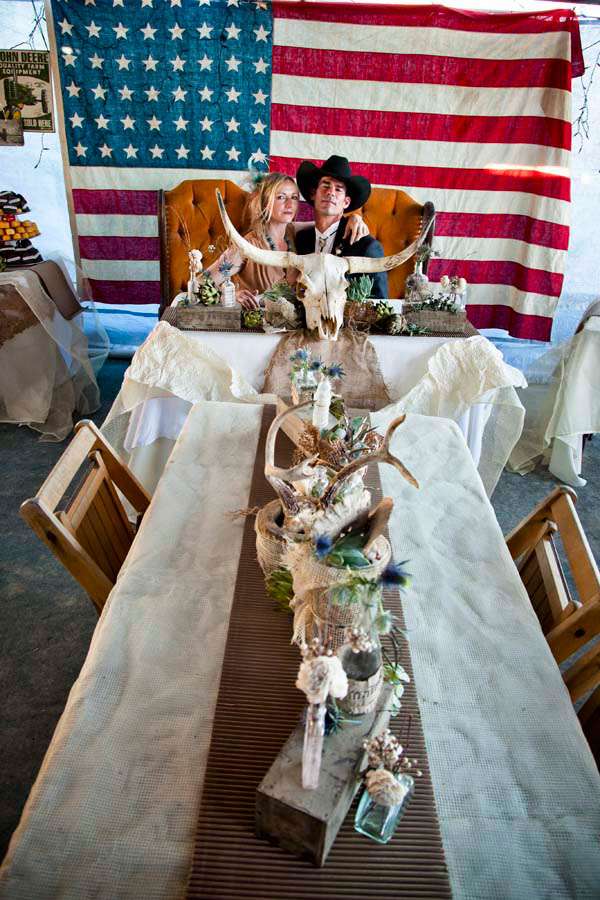 Don't you just love these guys?! Huge love to Tara & Travis and their photographer Kevin for sharing these today