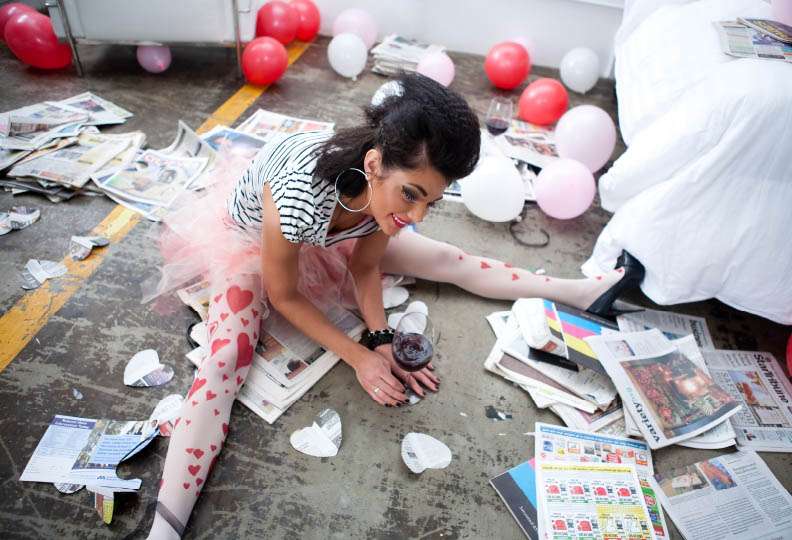 This shoot was organised by photographer Jennifer Whalen who wanted to showcase a different style of valentine's shoot (note: I know valentine's was over a week ago, but I loved the punky style of these images so much I still had to still share them!)
The idea was to show a gorgeous alternative girl celebrating the day by causing a bit of chaos and enjoying her own company with wine and chocolates…something you wouldn't normally see when looking for ideas of inspiration for the international day of love! However it's this point of difference that made me love the shoot in the first place.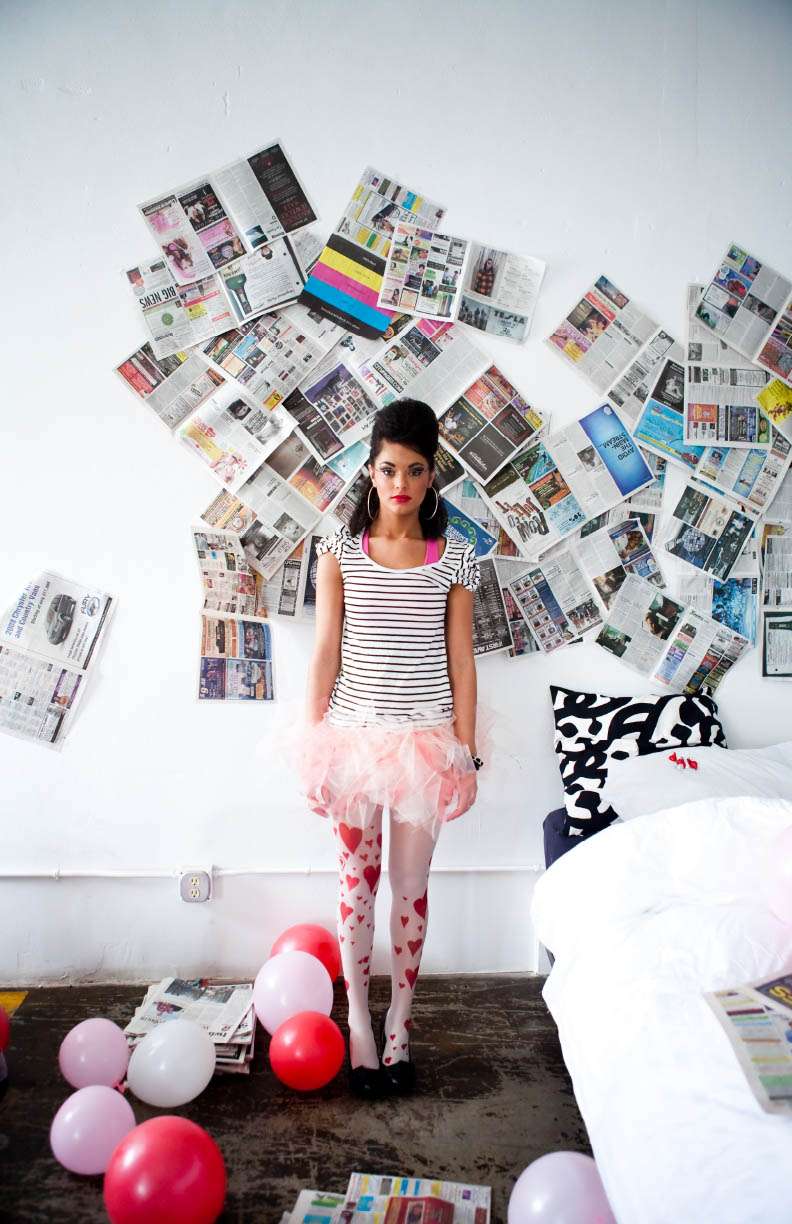 They didn't spend a fortune on the styling or outfits, choosing to DIY the set design and clothes. The tights were created using plain white tights with red hearts drawn on them, the tutu was also handmade and the tee-shirt was from Target, "I wanted the outfit and the whole shoot to have a graphic, quirky look that was also valentine's themed without being too cute," explained Jennifer.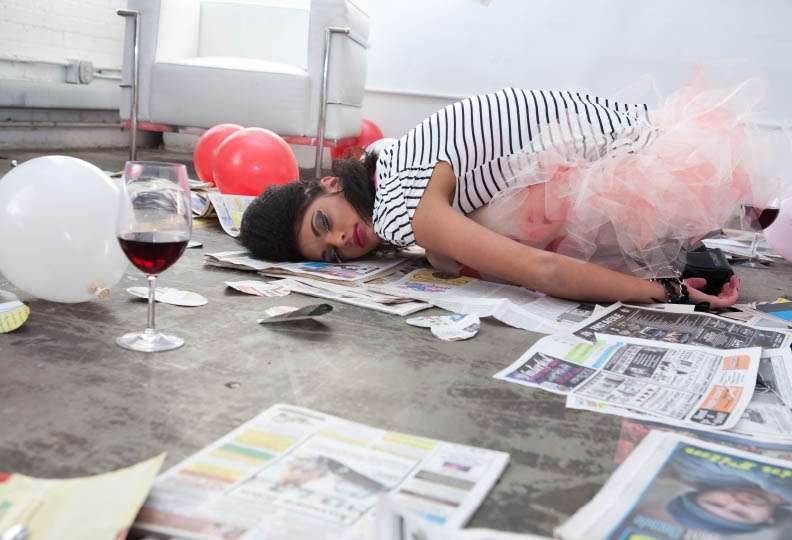 Big love and thanks to Jennifer for sharing these with us today.
Photography Credit: Jennifer Whalen Photography