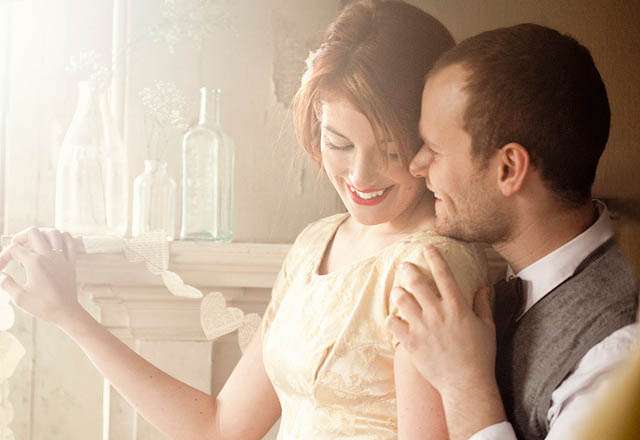 I've lost count of the number of times I've read an email or comment from a bride-to-be, stressing that her wedding wouldn't be "blog-worthy enough" and that totally makes me sad. I LOVE to feature all kinds of weddings, detail-heavy or not. I actually back this up on my About page:
"There is no ideal Rock n Roll Bride. What I love isn't necessarily what floats your boat. What makes the weddings (and therefore my site) so fab is YOU! I try to share a diverse variety of weddings, photo shoots and general gorgeousness so I know you'll find something you love here. The only thing I ask is that each feature is a perfect representation of the couple and their individuality. Think tattooed punk brides next to eco hippy chic weddings and DIY extravaganzas placed side by side with elaborate Alice in Wonderland themed weddings and your half way there."
"It's not about being 'cool', being a rebel or even thinking of the most unique idea you can, it's about planning a wedding that reflects you and your partner and declaring your love in your way. To be featured on this site, you don't have to be cool.  You don't have to be 'out-there' or 'offbeat', you just have to be you."
I got chatting to my friend Carina Romano of Love Me Do Photography about this very subject a little while back and she had some great things to say on the subject. We'd love to hear your thoughts on this subject in the comments!
♥  ♥  ♥
"Your wedding is going be awesome because it's YOUR WEDDING. Like. Really. It's meaningful and beautiful and wonderful because you're getting married.
We wedding blog folks are so surrounded with wedding photos and details, I think in a way we start to think weddings are… usual, or something. Un-special. Especially when we compare ours to all of the gorgeous or unique or expensive or handmade weddings we get to see all the time.But you don't need all that junk to make your wedding special. Because it just is." (
quote from Liz
, one of our past brides)
Wedding blogs are great (especially this one, duh!).  They are full of ideas and inspirations for the wedding you are planning.  They make you look forward to how great your wedding will be, and you're thankful for a culture that shares and spreads ideas and how-to's for the creation of your perfect day, done without having to hire a team of designers and being able to do it yourself, your way.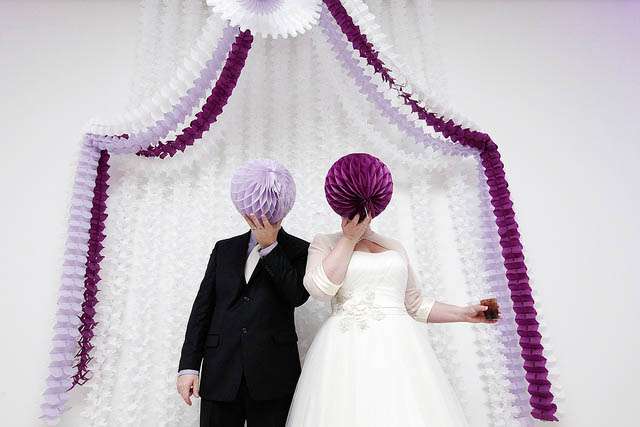 OR you could be one of those people who finds themselves in the midst of it all, freaking out because whatever they do or try, they will never succeed at making their wedding as beautiful as the ones they see every day on these blogs.  Some of us just aren't gifted with great craftsmanship; we have a hard time making our ideas into a reality.  And then afterwards, you see your pictures, and they're not showing all the cute details or crafted items that are on the blogs.  It can make you think your wedding wasn't as good as the ones online.
AND IT BUMS ME OUT!

I've been feeling a little bad for some of the couples who's weddings we've shot that have been amazingly fun and laid back weddings, but they didn't have a lot in terms of diy/vintage/lots of cute details.  So most of the time these weddings never get blogged because of the lack of diy details, but some of them are the best weddings I've ever photographed because bottom-line: everyone is having the time of their life!  Sometimes I get bummed because there's a lot of emphasis on the visual style of the wedding, that it can downplay the actual "love between two people" or "two families coming together to celebrate" and instead the things that are highlighted are the cute shoes, or the amount of handmade stuff there is.  Some people just don't have the time or the know-how to make things cute for their wedding.  The thing that usually stands out for me when I'm shooting is the chemistry between the couple, not so much the stuff that's surrounding them.  I mean, that's the most important thing, right, the love between the couple?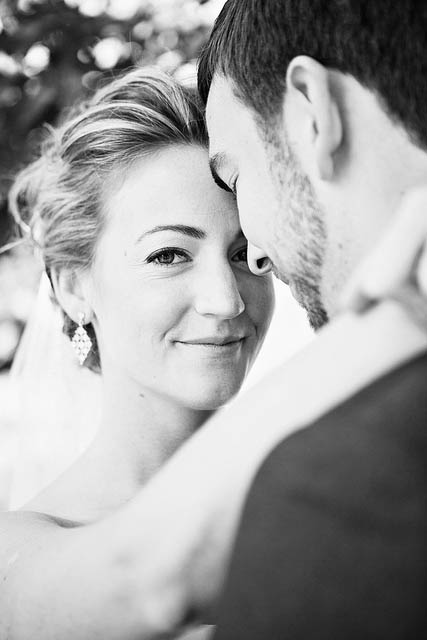 I really want to take the time to emphasize the importance of love being in the equation of planning a wedding.  Your wedding IS a chance to get photos taken of you and your partner looking stunning, a chance for photos of your family and friends all together celebrating this one very special day with you.  But please, don't go overboard!  Photos are great to look at and remember how great your day was, but if you're running around worrying about how everything looks, your wedding day is going to pass you by.  You might have the pictures, but you wont have the memories.  Sometimes I get a little worried that this business is turning into, "who can have the cutest wedding," not "who can have the best day with their loved ones."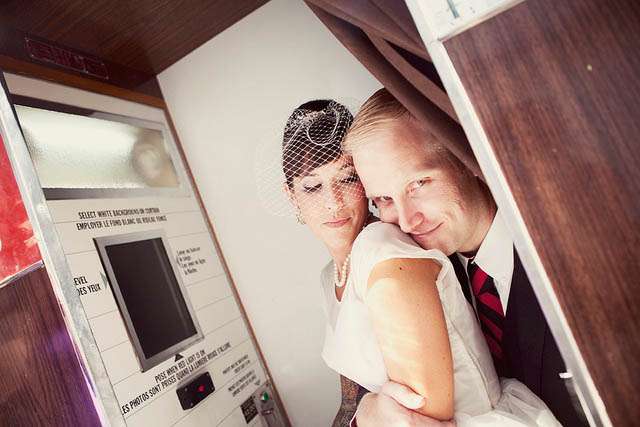 I'll admit that I love photographing cute stuff.  I like it when a bride can go crazy with design and have the wedding really reflect who she is as a person.  And that's the thing… have the wedding be about you.  Cute ideas are great… but make sure they really speak to you.  Make sure these things are important to you, not just decoration.  When I'm shooting a wedding, I see things done over and over again.  There are trends and we can't fight it.  But the things that really stick out to me is the few times I've actually been brought to tears at a wedding.  There was the one time the groom surprised the bride with a song he wrote for her about how much he loves her.  He stood up there in the front of the room, voice shaking as he looked into her eyes and sang and played the song.  Or another time when the bride and groom saw each other for the first time and both burst into tears because they were so excited to be together forever.  These are the things that count.  And it makes it even better when I snap those pictures to be cherished forever as well.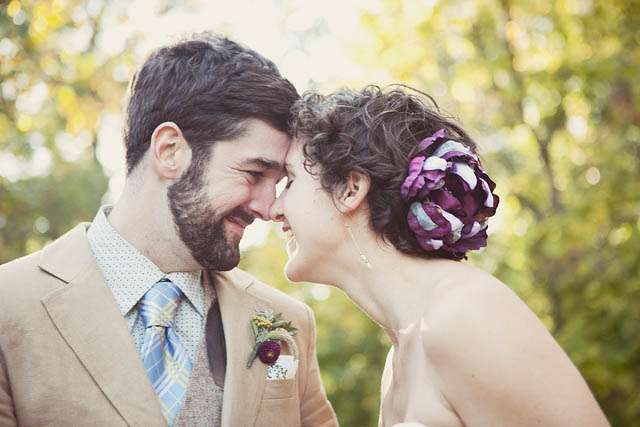 Also for past brides and brides-to-be to not feel like their weddings weren't or wont be up to par based on what they see on blogs.  It's not a contest and your wedding is not a commercial!  You're wedding is what you make it, and don't compare yourself to people you don't even know just because they had cuter stuff at their wedding.  Cherish who you are and how awesome it is that you have so many people in your life that support and love you enough to be there with you on your wedding day.  Think about how awesome the person you are marrying is, and who cares what everyone else is doing with their weddings, your wedding is YOUR DAY and you can make it however traditional or untraditional you want it to be.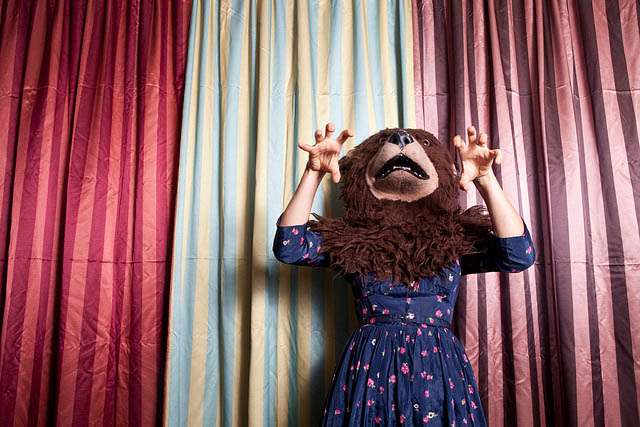 All Photography Credit: Love Me Do Photography