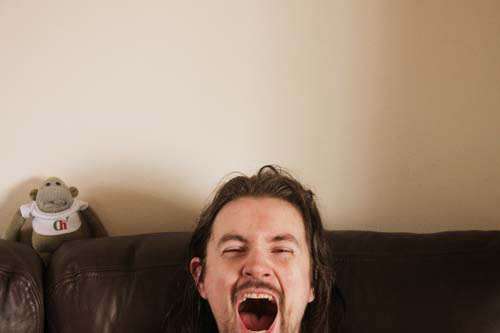 I live and I breathe Rock n Roll Bride. It is my life. It is my biggest passion. It is my obsession. I know from reading the hundreds of submissions and emails I receive from you all that you live and breathe it too. You 'get' it. You believe in it and you love the ideas behind it. But you know what, I have a confession. I sometimes feel like a fraud.
If you're anything like me, you'll read a lot of blogs religiously. You'll pour over the beautiful people and their stunning weddings on Style Me Pretty, their effortlessly cool homes on Design Sponge and their awesomely unique design and style ideas on Etsy. We love to read these sites for 'inspiration' but secretly, don't they make us feel a little bit like a failure? Do you ever read blogs and think "I'm not beautiful enough"? Do you ever wish you had more to spend on your wedding? Do you ever wish you lived in one of those achingly cool, funky and stylish apartments?
Yeah, me too.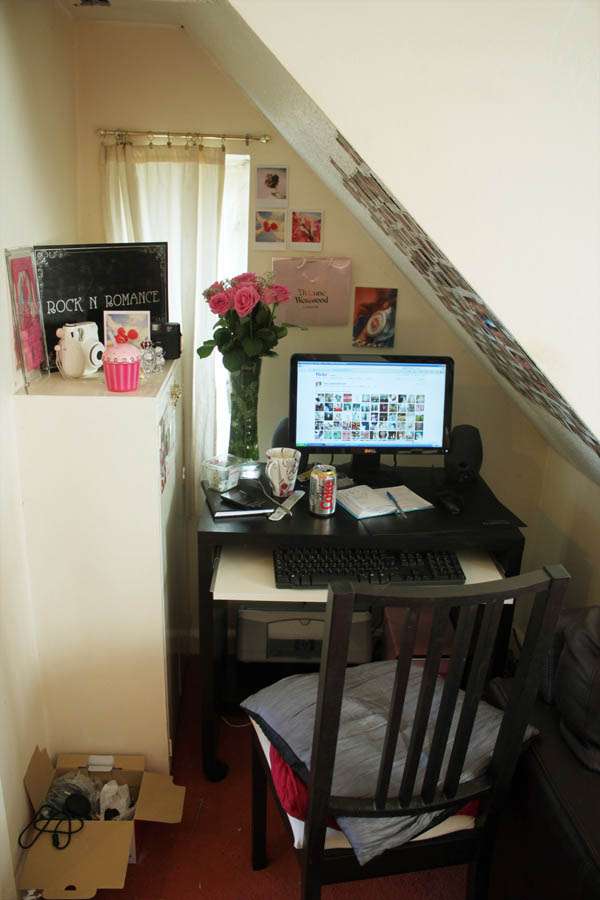 If you're reading this, chances are you're planning (or have planned) a Rock n Roll wedding but sometimes, just sometimes, do you ever get that teeny tiny little twinge of the green eyed monster when you see that size zero blonde with her perfectly gorgeous husband and their perfectly stylish Martha Stewart wedding? I bet she didn't sit up until 2am making stationery or hunting for months to find a dress that didn't make her look like a blancmange. I bet she didn't look at hundreds of photographers' blogs desperately searching for one that could capture her wedding whilst coming in nicely under budget. I bet she knew exactly where to look and who to book, and of course I bet she got her first choices on everything.
You know this already but I'm going to reiterate it if it kills me what you see on the internet isn't real. What you see in magazines isn't real. What you see of other people's lives isn't real, it's what they want you to see – and none of what you see makes them any better than you or their wedding any better than yours.Having a blog-perfect wedding isn't what makes the day the most special, perfect or magical. The most popular 'rockstar 'photographer and the Vera Wang dress don't make the wedding special. YOU make your wedding special.
You and your fiancé who argue sometimes
You and your fiancé who don't fit the glossy magazine ideal of what's beautiful
You who obsesses over diy-ing the whole damn thing because you know only you can make it the way you want it
I know you know this already, but I also know that deep down you sometimes look at other brides and other weddings and feel like you're having a substandard wedding.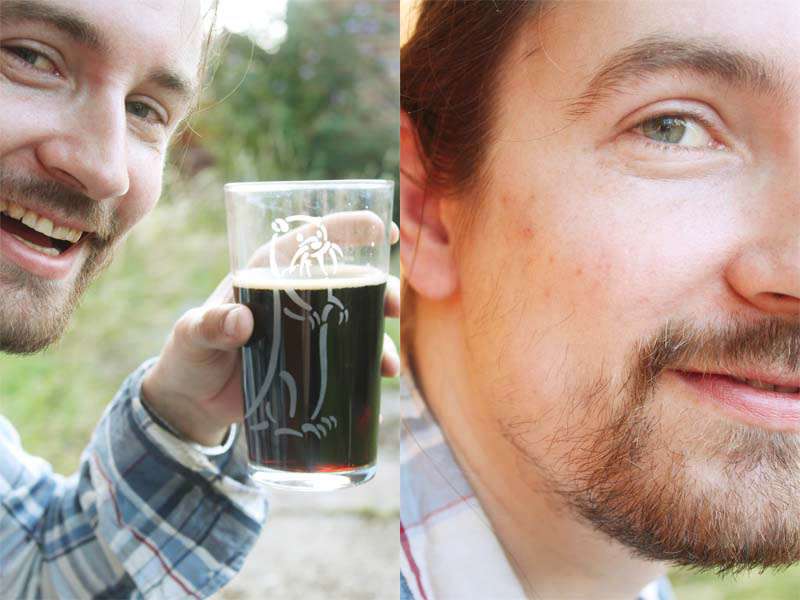 On the flipside (and this was something I was seriously guilty of when we planned our wedding) you look at weddings on sites like Rock n Roll Bride and think "Oh their wedding is so much cooler than mine. I'm not that alternative. I'm not that unique or creative. My wedding isn't Rock n Roll enough." This is something I've written about before but again I'm going to reiterate it quickly here – having the most alternative or Rock n Roll wedding doesn't make you better/happier/cooler than anybody else. A Rock n Roll Bride isn't just someone with loads of tattoos wearing the most awesome dress. Being Rock n Roll is about being YOU. Be proud of who you are and planning the wedding that's perfect for YOU. Forget what the magazines tell you. Magazines aren't real life.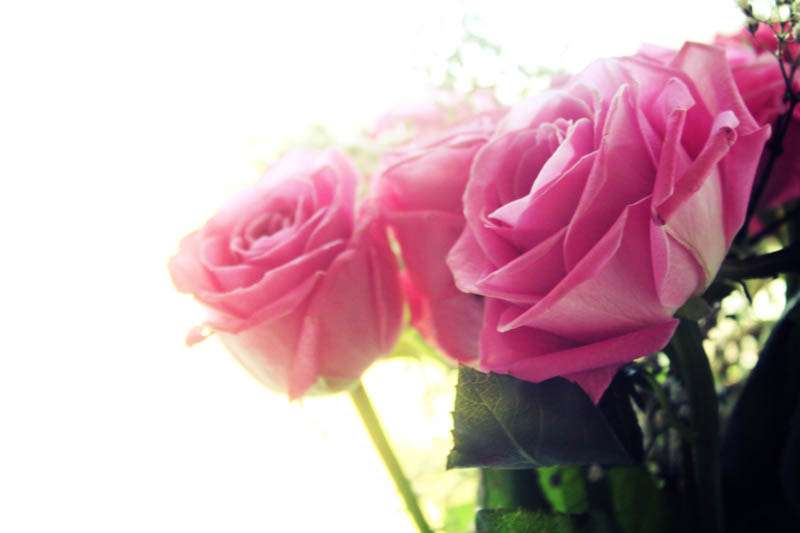 So why did I start to write this today? Well firstly I read an amazing article on Princess Lasertron's blog. Someone who, I'll be honest, I've always seen as having it all sorted – gorgeous husband, fabulous office, happy baby and crazy amounts of talent, style and popularity to boot. The article, Things I Don't Want People to Know, really made me realise that however you view someone, that an online portrayal really isn't the whole story. I loved reading her list and it really did make me think "Wow, I bet the whole world thinks like this. I bet all those bloggers I aspire to are just as confused and scared as me."
That size zero blonde or that enviously alternative bride haven't got it all sussed. Online, and in their weddings, people share the part of themselves that they want to, the part they want the world to see. The rest, like all of us, they keep hidden away.
So how about me? Have I got it all figured out? I've got a popular blog read by thousands of people all over the world. I shop a lot. I've got gorgeous kittens and a doting husband right? Well yes – but of course this is the part I want you to see. I exaggerate the good and hide the not so good. I'm not saying I don't really live and breathe what I express on my blog, but there are certainly the things I keep to myself. Well until now. This is the real me…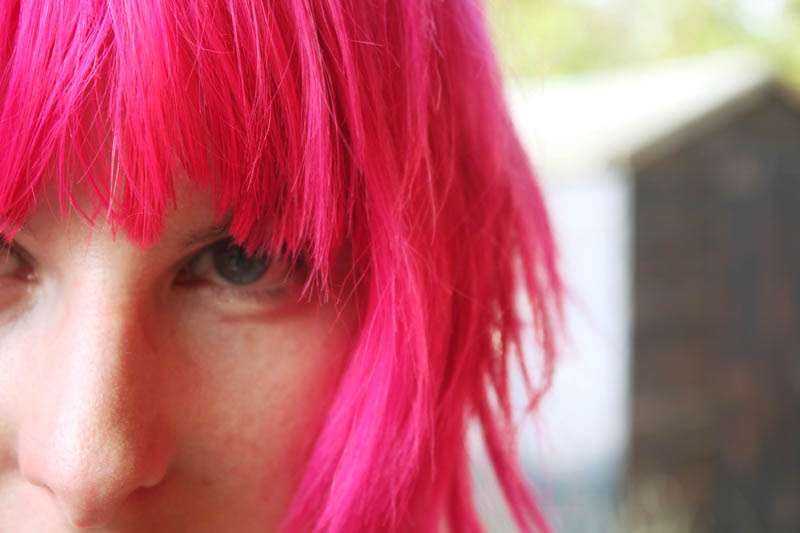 I always think I'm fat.
I constantly compare myself to others.
Our house is always messy, needs a clean and has diy jobs that need doing. I get embarrassed if anyone, even my Mum, comes over.
I don't have that many real life (as in non-wedding) friends…and I don't see them enough.
I don't have a creative talent of my own. I'm not artistic and I desperately want to be.
Most days I don't get dressed until gone 3pm.
Everyday I wake up and feel like a fraud and like I have no idea what I'm doing.
I nag my husband to do make changes to my blog and we argue about it.
I'm a perfectionist and I'm bossy to boot.
Even though the blog is going well I still work a part time job at the weekend because I'm scared it might all collapse one day.
I work 7 days a week and we haven't had a holiday since our Honeymoon at the beginning of 2008.
Does this sound like someone with a perfect life, who's got it all sussed? Certainly not.
So, will your wedding be perfect? Probably not.
Will your wedding be perfect for you? Hell yes.
Go and create that perfect-for-you wedding and life and screw what you think the rest of the world is up to.