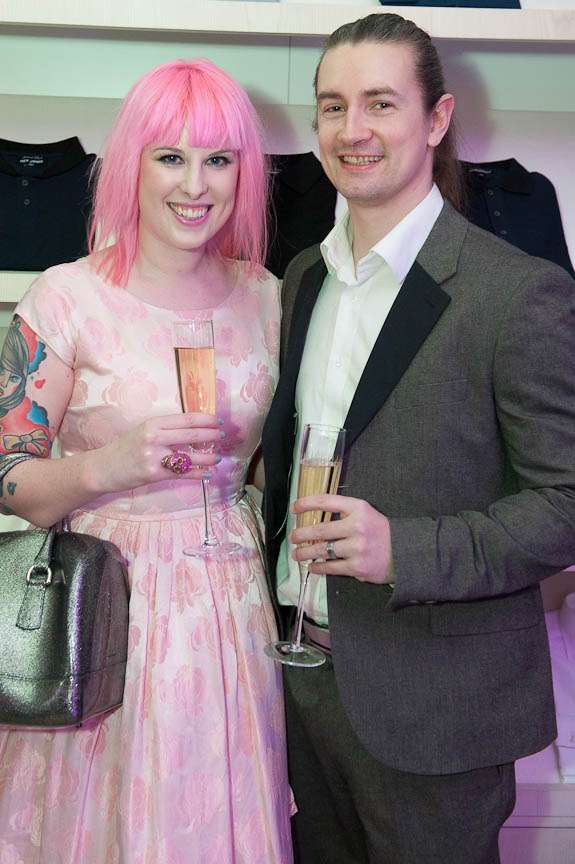 Last week Gareth & I were lucky enough to be invited to my friend Mark Niemierko's annual Valentine's party, this year held at Spencer Hart Tailors located on Saville Row in Mayfair (read: too posh for us, how the hell did we get invited?!). I wore a vintage pink 1950s prom dress for the occasion which I had picked up from my favourite vintage shop in all the land, Frock n Roll.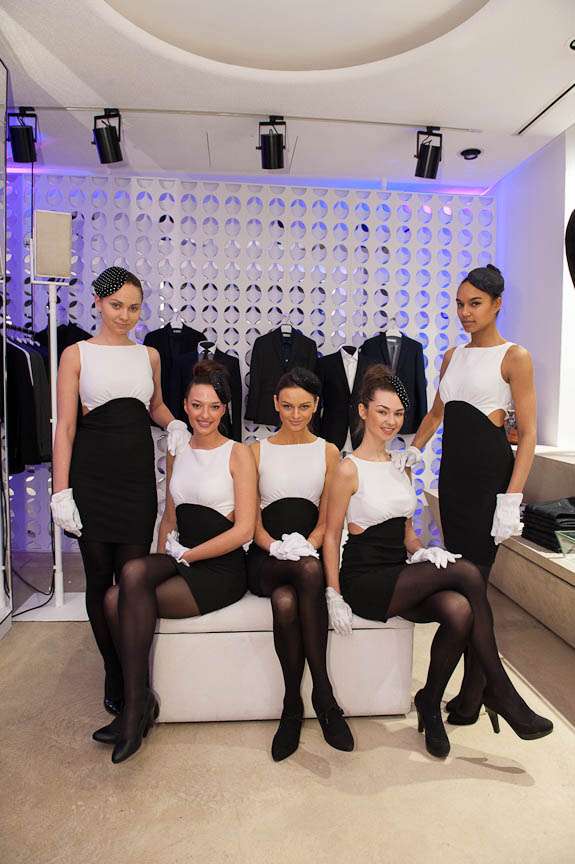 I love Mark more than words. He comments "My annual Valentine's party allows the wedding industry a night off, to let their hair down and celebrate the hard work we've all put in.  As well as to look forward to the weddings in the year ahead.  A few previous Niemierko Grooms have chosen to wear Spencer Hart suits on their wedding day, upon visiting their new flagship store I instantly thought this would make a great party venue.  Perfectly located directly opposite one of my favourite hotels, Claridge's, and diagonally opposite Vera Wang.  Brook Street is fast becoming a must visit location for all Brides and Grooms."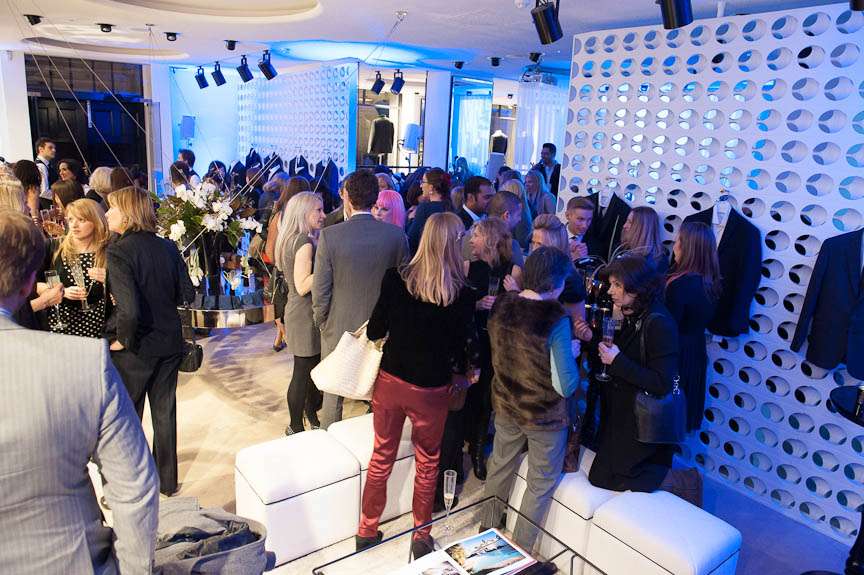 ..See, told you…posh…( ps i love how you can always easily spot me in a crowd haha!)
Gareth's dream is to one day be able own one of the beauties on display.
As a little V-day treat, I thought you might like to see some photos (hello pink lighting – I like to think Mark did this in my honour…!) and the fabulous video. I was even interviewed for this one.
PS those whiskey cocktails were bloody lethal…
Thanks to Mark and his whole team for a truly fabulous evening!
Supporting Cast:
Photography Credit: Jeremy Enness
Video Credit: Richard of FX Films
Venue: Spencer Hart Tailors
Catering: Claridges, London