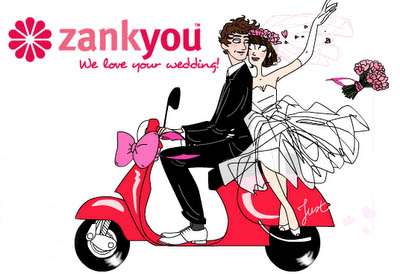 The traditional gift list may be a thing of the past for a lot of Rock n Roll couples. With more people than ever living together before they marry and with many of us being shopaholics (OK I'm talking about myself here!) it's pretty easy to fill your love nest with everyday pretties reasonably sharpish. Also, what if your taste is less John Lewis and more Marc Jacobs? Maybe you'd rather spend hours browsing etsy for cute, handmade things than the aisles of a soulless department store staring at dinner services and throws that your Granny would like. Or maybe travel is more your thing? How would you like your guests to be able to donate towards your honeymoon instead? Or even pay for a fancy meal out somewhere?
Zankyou's unique product suits all kinds of couples (even us Rock n Roll Brides!) and offers freedom and flexibility in your gift list choices. Also, thanks to the multilingual nature of the service, it is a particular favourite among couples from different countries, those having a destination wedding or those with guests coming from abroad. And for those computer-phobic relatives, they even offer a telephone service…in 6 different languages!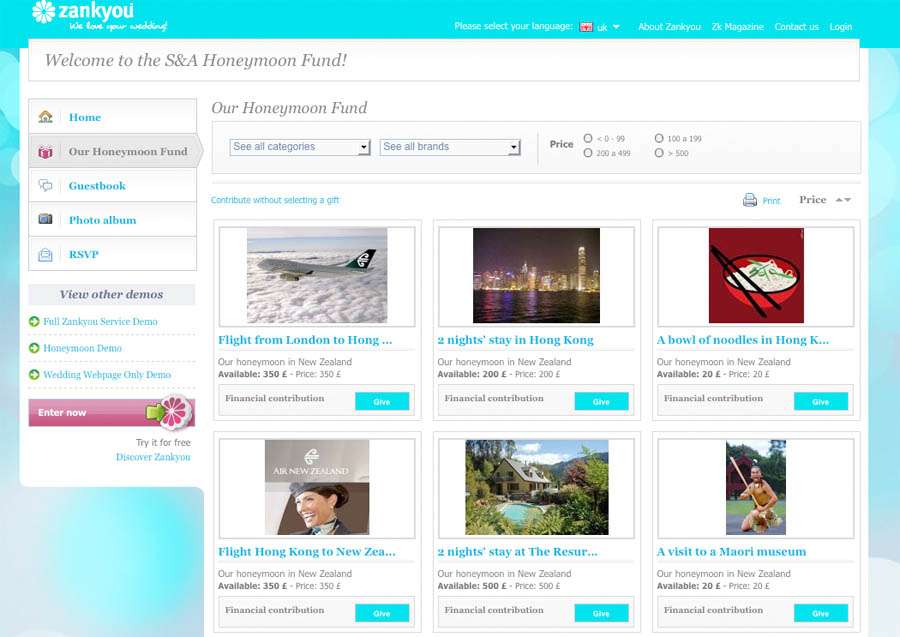 You can set up your own personalised Zankyou online wedding list in euros, pounds or dollars, including all the things you really want, and your guests can purchase or make donations towards them.  Seriously, you can list anything you want…from anywhere. The money for each item is kept in the couple's Zankyou account and then you can request a transfer to your regular bank account, free of charge.
The service also includes a free wed-site, where you can include details about your big day for your guest's information, and the websites online magazine ZK Magazine is specifically dedicated to providing interesting, useful and fun information on all wedding-related issues.
Be sure to head over and check out Zankyou's extensive service, and watch some of their intro videos. 
*Sponsored Post