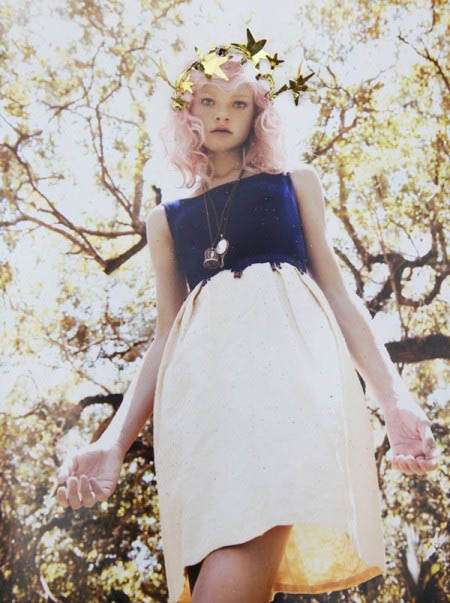 Photography Credit: Material Girl, shot by Elliot & Erick Jimenez (via ilovemuffins)
Yey to lovely Thursday Treats! I just wanted to start this week's proceedings by letting you know that tickets for the Designer Vintage Wedding Show in Birmingham (UK) which I'm attending as a 'special guest' (heehee) have just gone on sale…and for just £8! Hello bargain-tastic! Check out the show's website for more details.
The list of exhibitors is growing too and new names will be added to the website daily, so be sure to check back regularly to see if your favourite suppliers are going to be there (I know a lot of mine are – I'm so excited!)
I hope to see loads of Rock n Roll Brides there please!
♥ Cupcake Coffee Cup Cozies – I need one of these in my life!
♥ Beautiful shades of white
♥ Bethany and Ethan's Garden Wedding
♥ A Stylish Viceroy Engagement Session…
♥ Italy Wedding Shoot From Lelia Scarfiotti
♥ Taylor and Bailey's hipster engagement
♥ Tea Party Warehouse Wedding
♥ BIG hearts
♥ Project Runway's Leanne Marshall has launched her bridal range!
♥ Milky Magic & Black Balloons
♥ Rue Magazine Christmas Shoot at Elvis' Honeymoon Home
♥ Clare + Justin's Rock and Roll Chic Wedding
♥ Ribbons & Rust
♥ Handmade Ranch Wedding
♥ Copyright Infringement: Polka Dot vs. an Elle Spain blogger
♥ Modcloth for New Year's Eve
♥ Pink skull wallpaper – on my wishlist!
♥ ISPWP Wedding Photography Contest winners – Details
♥ Max Wanger's new shop and website is beautiful
& Jesi are way cute
♥ Once Wed has had a make over! Plus there are a whole load of new and utterly gorgeous dresses in the boutique!
♥ I am not a blogger, I am a human being – bloggers read this!! We are all guilty of this aren't we?!
♥ Happy ♥

♥ Remember Kelly & Nicholas' gorgeous Parisian Elopement? Well check out the behind the scenes video! ♥