Photography Credit: Via We Heart It
So November hits and the whole nation gets the flu virus, that's the rule right? Yeah well me too. Boooo! In between coughing, sneezing and Gareth telling me to get the hell off the computer and 'rest', I have still managed to secure some pretty delightful treats for you all this week. Yey me!
I hope you're not poorly sick too…but if you are, may this selection of tasty morsels nurse you back to full recovery…
First up, a few little brags for me… 
♥ HUGE congrats to my friend Lisa Devlin for winning Wedding Photographer of the Year! The British Journal of Photography even mentioned me in their article announcing her as the winner. Champers all round!
♥ Remember when I posted my Rock n Revolution photo shoot, I told you that during the shoot I was asked to be in a french music video? Well reader Caroline only went and found it online! How hilarious is this!? Funniest thing? I recognise some of the other participants from our strolls around the city!
♥ Tim Burton inspired wedding
♥ Sarah Seven's romantic, handmade frocks for Spring 2011
♥ Quick and dirty diy projects: a no-sew flower garland
♥ How to use Social Media in the "Engagement Season"
♥ Where Luxury and Social Media Intersect  "Be a real person. Treat others like they're real people. This works just as well online as it does in the offline world"
♥ Paul and Krystal's big day…
♥ 5 New Ways to Accessorize Your Bridal Look
♥ Sweet Proposal
♥ re_vinyl clocks
♥ Cake flags & bunting – so cute!
♥ The coolest ever wedding show booth?
♥ Michael & Chantale's Charming Ceremony
♥ The Widow Of The Manor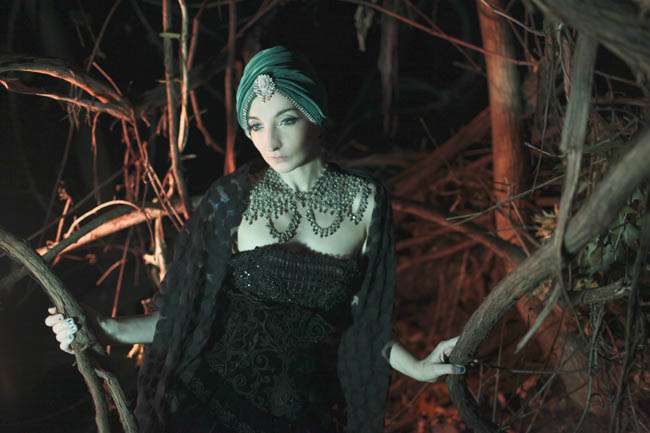 ♥ Rainbow Ranch // Kendra & Chris
♥ Mummy Gloves &Daisy Headband DIY by Twinkie Chan
♥ DIY Floating Boat Place Cards
♥ Rockstar wedding on a $5000 budget
♥ Adam + Katie – record store engagement
♥ Stunning DIY French wedding by Emma Case
♥ Eric and Amy's Fantastic Magical Photobooth
♥ Van Gogh tilt-shift – WOW!
♥ Circus Wedding in Nashville by Sweet Life Designs
♥ Intimate Garden Wedding
♥ Feather Love's latest Artist's Workshop is on Dec 12th. Wow. I just love this promo video. ♥