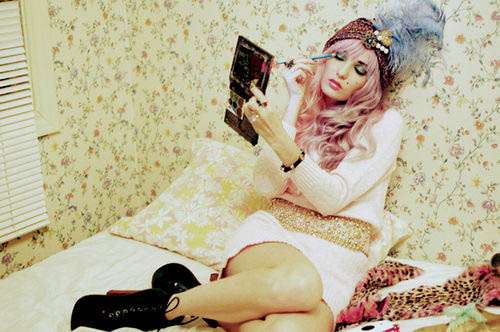 Photography Credit: via Audrey Kitching (rest of the images here)
Are you ready for your weekly sugar rush? Thursday Treats is ready for you baby!
♥ The Tompkins Square Park Halloween Dog Parade
♥ Elle's modern flapper dress – oh lala!
♥ I'm loving Ruffled blog's DIY contest – some of my faves from this week include Ribbon Wands, Fall Inspired Boutonnières, 
Vintage Fork Place Holder and the Bride and Groom Sign
♥ Brie and Lee Married
♥ Options and Friendship Bracelets
♥ Real Gay Engagement Dumbo New York: Navin and Navin
♥ DIY Paper Flower
♥ Engagement shoot: Geri + Zach – ruffles!
♥ Gorgeous sparkles, gorgeous dress!
♥ I featured their wedding last week, but did you see Britt & Mike's day after sesh?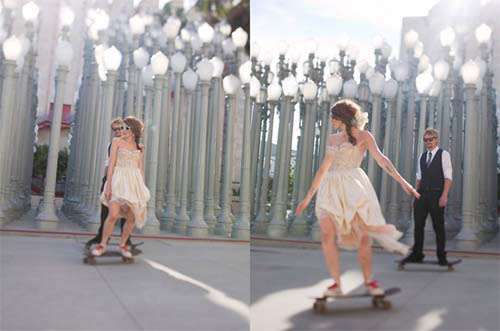 ♥ Kawaii couple alert!
♥ Kristen made her wedding dress out of a sheet!
♥ Swoon
♥ Vanessa & Scott – fab tattooed couple, awesome wedding!
♥ Balloons, details and dancing
♥ Check out Brooke's incredible dress!
♥ A month in masks
♥ OMG Gala Darling (my fave internet girl – fact) has just designed her own shoes! Available now for just $100. How perfect would these be for a Rock n Roll Bride?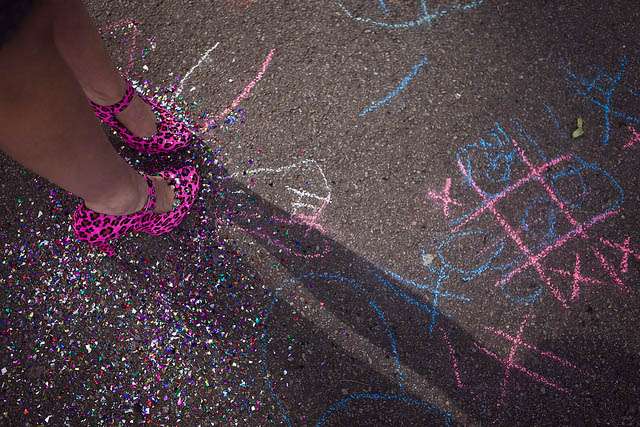 ♥ One for the boys – Staggered, a UK blog aimed at Grooms has gone global. They launched a US version of their site this week.
♥ Newlyweds Julia and Yuriy have headed off on a round the world honeymoon and they want you to join them! Check out the fab new blog (plus the photographs are awesome!) Mr & Mrs Globe Trot
♥ The Broke-Ass Bride's Bargain Bash is the first marriage between a wedding blog and group buying. What does this mean? Savings for Broke Ass Brides! (some of them up to 90% off)