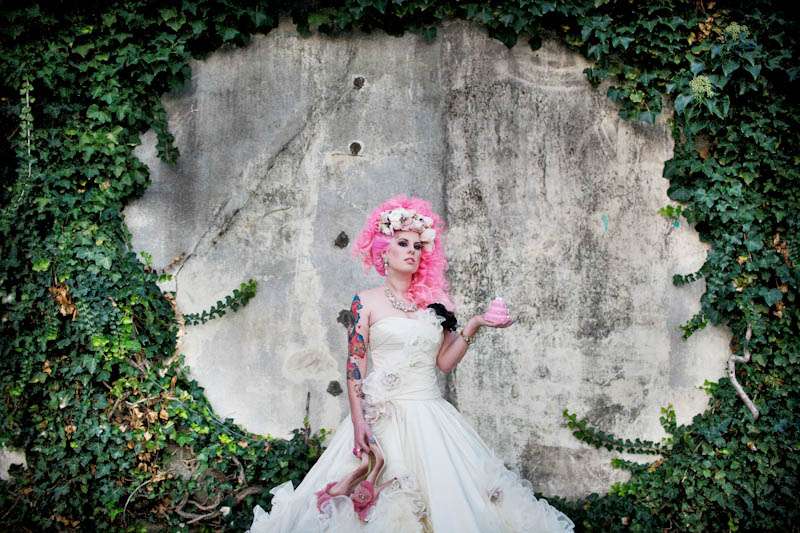 Photography Credit: David McNeil Photography
So this week has been a busy one. I went to Paris, I dressed up, I wore more pink hair extensions than I ever have in my life and paid taxi drivers in mini wedding cakes. We teased you with a live tweet from the shoot and I added to the anticipation by posting 3 highly secretive images yesterday. So today I thought I'd give you some more by including another exclusive image in this here Thursday Treats. You like? Full info on who and what I'm wearing/holding etc to come when I blog the full set of images (soon!)
I was also featured in the latest issue of Southern Weddings Magazine (full post here) and to celebrate I'd like to give away a copy of the magazine to one lucky reader. This magazine is GORGEOUS! To enter simply comment below saying why you think you deserve a copy. The winner will be picked at random and announced in next week's edition of Thursday Treats.
I was also interviewed by Channel 4 for their website (you can check it out here) to tie in with the promotion for the new series Wedding House.
Phew! So needless to say I have been BUSY and I haven't had a huge amount of time to scour the interwebs for the usual mammoth list of pretties. However I ain't gonna leave you hanging – oh no, Thursday Treats is my favourite post of the week!
Enjoy!
♥ Audrey Kitching – Snippets: The Black Magic Issue
♥ Birdy Cake Topper DIY project
♥ My favourite Princess Lasertron bouquet ever – gorgeous whites
♥ Woven & Spun – a Southern Weddings Magazine feature
♥ Petal & Thorn
♥ Sarah + Kyle + storms full of frogs
♥ Emily + Kyle : Married by a river in Colorful Colorado!
♥ Wow Kaz & Dan's punky wedding slays me – the dress! the shoes! the tats! (more on eastside bride)
♥ Vintage ads: What were they thinking!? – hilarious
♥ Brandon & Lauren's hip hipster Nashville engagement session
♥ Vadim and Katia – amazingly gorgeous pierced & tattooed couple
♥ Axioo I love thee! Bobby & Priska's amazing Wonderland photo session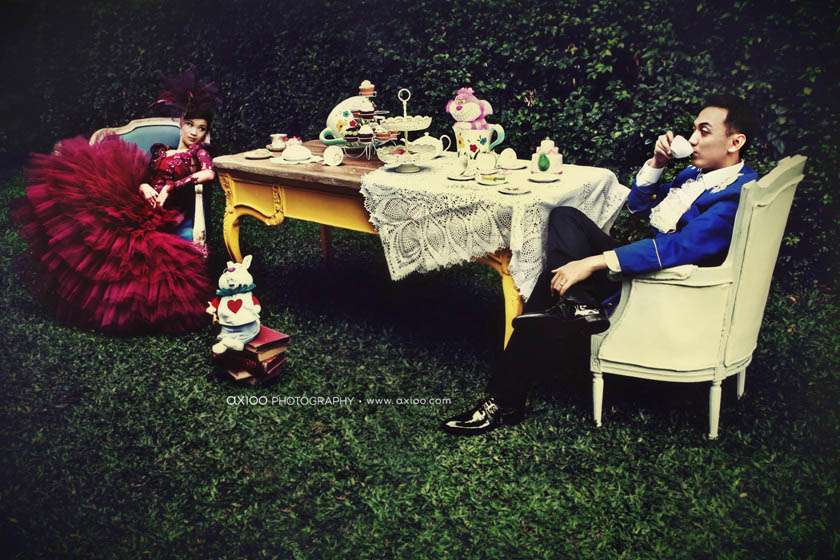 ♥ Hitched = awesome ♥

♥ Back to the Future trailer remake (click here to see the original) ♥