Oh I am EXCITED…like, seriously jump up and down and eat a big cream cake-excited about sharing Jamie & Neil's wedding with you today. Why the extra enthusiasm you ask? Well Jamie & Neil were the lucky couple who won the contest for free wedding photography that I organised alongside the the fabulous Kat Braman back in January (you can see their entry here)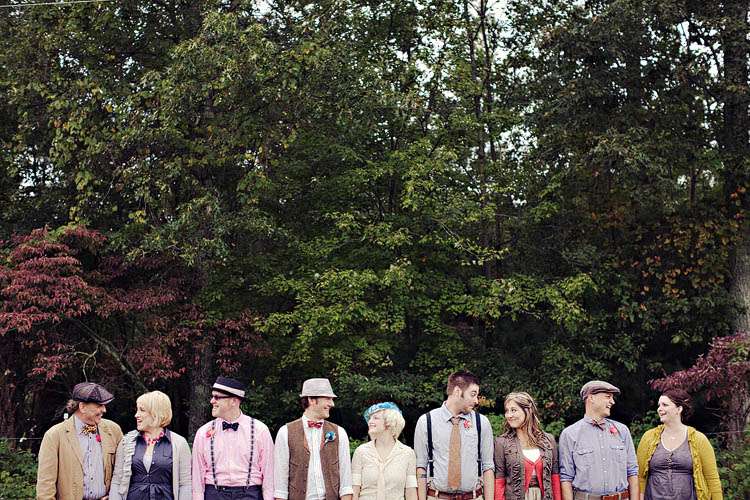 The couple got married in style on September 18th at the YMCA's Camp Pendalouanin Holton, MI, a place that holds very special significance for the bride. "The whole wedding weekend from Rehearsal on Friday through Sunday morning took place at the Muskegon YMCA's Camp Pendalouan," Jamie explained to me. "Camp Pendalouan has a special place in my heart as I attended girl scout camp there as a child.  The ceremony took place at the scenic Boyden Chapel situated on Big Blue Lake and the reception was held in Nikana Lodge.  The evening was concluded by a roaring bonfire that could be "seen from space" at the Council Ring of the Great Bear fire circle.  The camp setting was just perfect for us since love outdoor adventures.  It also gave us extra time to spend with our guests that were able to spend the night in the bunks!"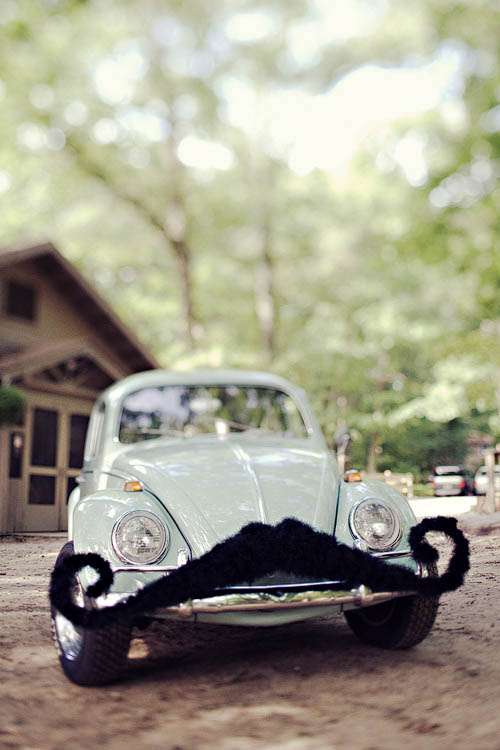 The entire wedding was an DIY and group effort, and the love and attention to detail really really shows (I am so in love with the car moustache!) Jamie's Mum grew all the flowers, friends and family members made the deserts, they had a friend officiate and the whole wedding party got involved in the ceremony – and that's just for starters! (make sure you check out the full list of everyone involed after the 'jump') "Following our ceremony we armed all our guests with ribbon sticks, pinwheels, and kazoos and had a parade to the flagpole where we raised a flag bearing our family crest," they told me. "TSY rounded out the parade playing the Jason Mraz version of "One Love."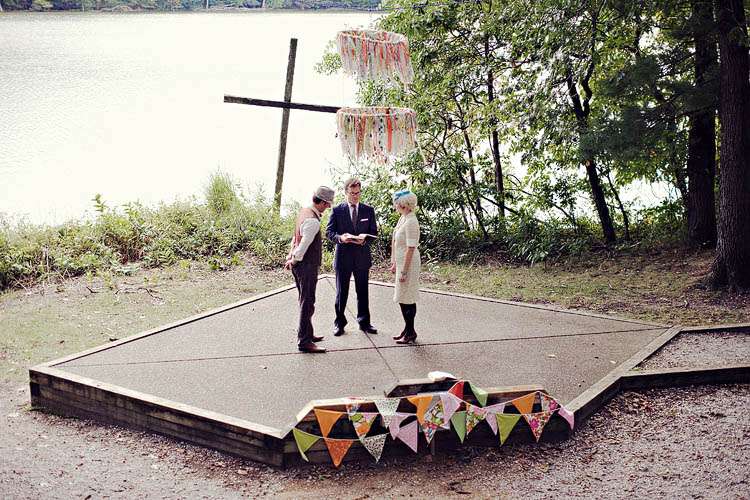 Jamie wore a vintage dress that she'd bought at a boutique Viavi (now closed) for just $15.  Some of Jamie's colleagues helped her to modify the sleeves and the bodice of the sheath dress. With this she wore a Pixel & Hank (who I actually featured here) headpiece, Fossil tights and vintage oxford shoes from Tree & Kimball.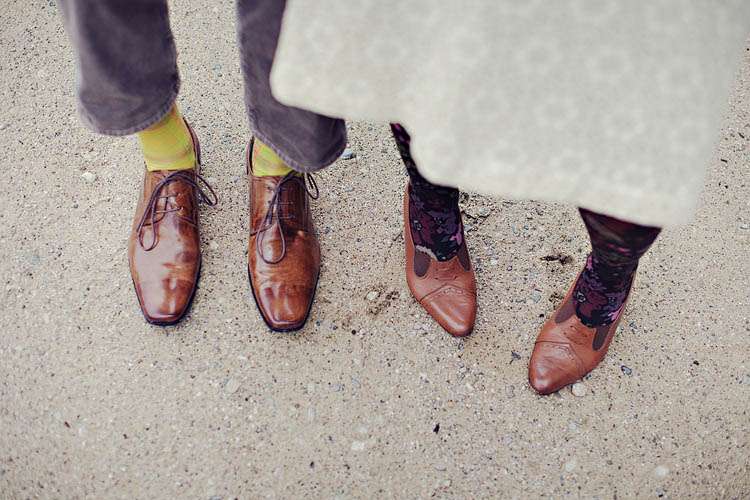 Seriously, words can not express how excited I am that Kat (photographer) and I were able to give this couple the professional photography they deserved. How beautifully captured is it all?
HUGE thanks to Kat Braman for asking me to host this contest for her and to Jamie & Neil for being such worthy and kick ass winners!
The lucky couple also won an engagement shoot with Kat. You can check this out right here.
Photography Credit: Kat Braman Photography
Event Concept & Styling: Heyday Event Lab (the bride & groom's company)
Styling: The Cakabakery
Venue: YMCA's Camp Pendalouanin Holton, MI
Officiant: Friend – Joel Hess
Bride's Dress: Vintage
Bridal Hat & Boutonnieres: Pixel & Hank
Bride's Tights: Fossil
Bride's Shoes: Tree & Kimball 
Engagement Ring: Coxyon Etsy
Bride's Wedding Band: Preusser's Jewelers
Bride's Bracelet: Strings 'n Thingson Etsy
Groom & Groomsmen's Outfits: Picked their own – Vintage
Groom's Ring: Tinahdee on Etsy
Bridesmaid's Dresses: Picked their own
Bridesmaid's Bags: Save our Home on Etsy
Catering: Pekadills
Sweets: Sweet Traditions
Beer: Pauly's
Linens: Rentablecloths
Flowers: DIY – Jamie's Mum
Bride's Bouquet: Hamilton Dahlia Farm
Custom Shirt Printing for Tie Dye Shirts & Crest Flag: Citizenshirt
Wedding Cake Stand: Rebel Reclaimed
Car: 1963 VW Beetle – Belongs to the bride
Hair: Erin ofCapelli Salon
Cameras: All Vintage (Groom's persoanal collection)
Invitations, Bride & Groom Sketch, & Giant Mustache for VW Bug: DIY (Friend – Talls)
Camp & Photo Signage: DIY (Friend – Aaron Lee)
Bunting: DIY (Bride's Mum) & Wholesale for Everyone
Bunting Banner Wish Line: Hip Hip Hooray Blog
Menu Chalkboard: Pottery Barn
Moustaches: Century Novelty