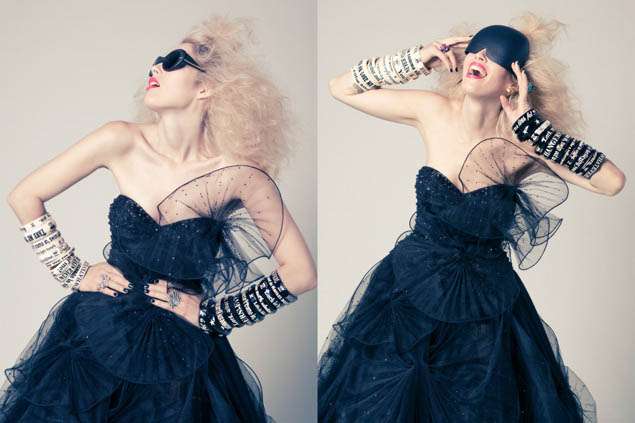 Credit: via Everything Style
This week my Mum popped over with a Welsh wedding magazine that her friend had picked up…and guess who was inside!? I did an interview for "Your Wedding Day" magazine a few months ago and actually totally forgot I was going to be featured so thanks to my Mum and her friend for keeping on top of my press for me! hehe You can check the interview out here.
♥ Balloons & train tracks – Joel and Canice
♥ A bride in a Zebra mask! – Annabelle & Chris
♥ Strung Together Like Salt Water Pearls
♥ The Princess Lasertron dress line: how we did the shoes
♥ Incredible confetti shots
♥ Blushless 2011 – beeeautiful dresses!
♥ Problogger tells us: How to Make Everybody Happy
♥ Making A Traditional Service Your Own
♥ Mike & Tana's 80's Theme Wedding
♥ The best photo booth ever?!
♥ Cake Pops – Desserts on a stick
♥ DIY ribbon & fabric chandelier
♥ I blogged this killer Lewis Carroll wedding this week, but did you see their wed-site? Seriously the best EVER
♥ OMG so in love with this 'nature speaks' ring
♥ Vintage wedding dresses
♥ Juliette Lewis with blue hair. Love.
♥ "We love Cupcakes" – so. cute.
♥ It's so fab when a couple finds their photographer through a feature on Rock n Roll Bride. Victoria & Tony did just that. (actually through Thursday Treats!)
♥ Extreme Trash the Dress – with fire!
♥ Balloons, wellies, cupcakes & cows – Rock the dress on a farm!
♥ Bobby & Priska "Wonderland" clip ♥

♥ LOVESICK! A wedding expo for the cool ♥