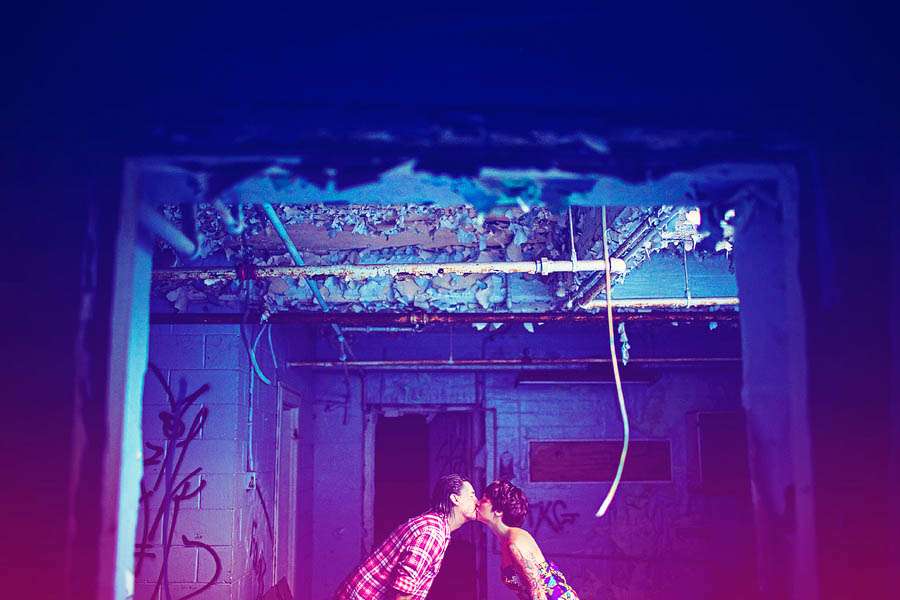 It's official, photographer Matt Miller of Our Labor of Love gets the coolest most Rock n Roll clients! Stephanie & Adam had a picnic at an abandoned prison for their engagement shoot shoot – not only a killer juxtapositionof themes, but maybe even a bit of a dig at the oh-so-often-seen 'vintage picnic' setting…it actually might not be but I kinda like the idea that it is!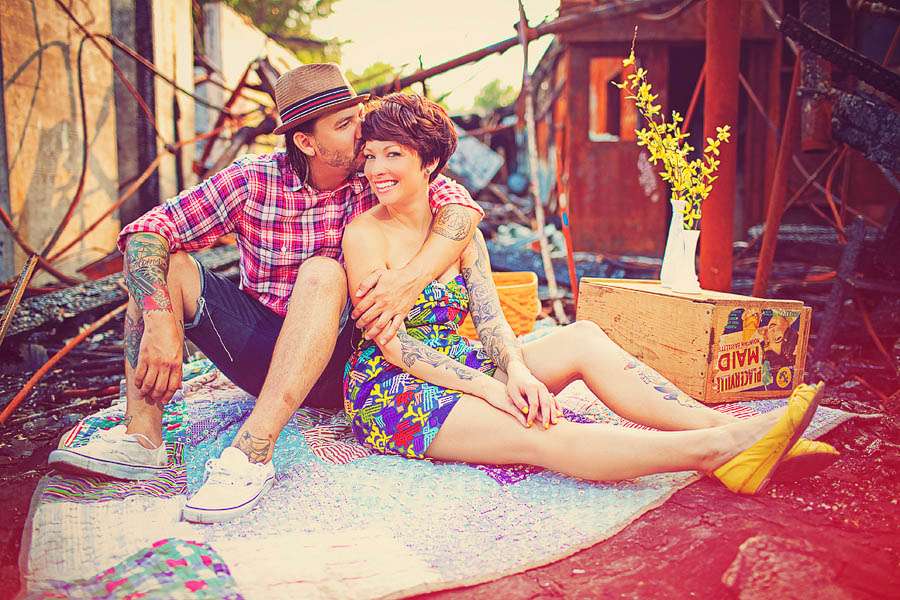 "Adam and I set a date of May 14th 2011 shortly after getting engaged on June 5th" Stephanie told me. "We knew we would want our amazing photographer and good buddy Matt Miller at Our Labor of Love to shoot our engagement and wedding photos. We were stoked to hear he found a perfect location to shoot some photos of us in Atlanta. We, alongside our two road dogs Evan and Jenn, headed south to make it happen. The day was way more fun than we could have imagined. We shared laughs, a few bug bites and many jokes while exploring an abandoned prison, the boiler room and an amazing gorgeous field in-between the two. The juxtapose setting was a perfect place to show the love we have for each other."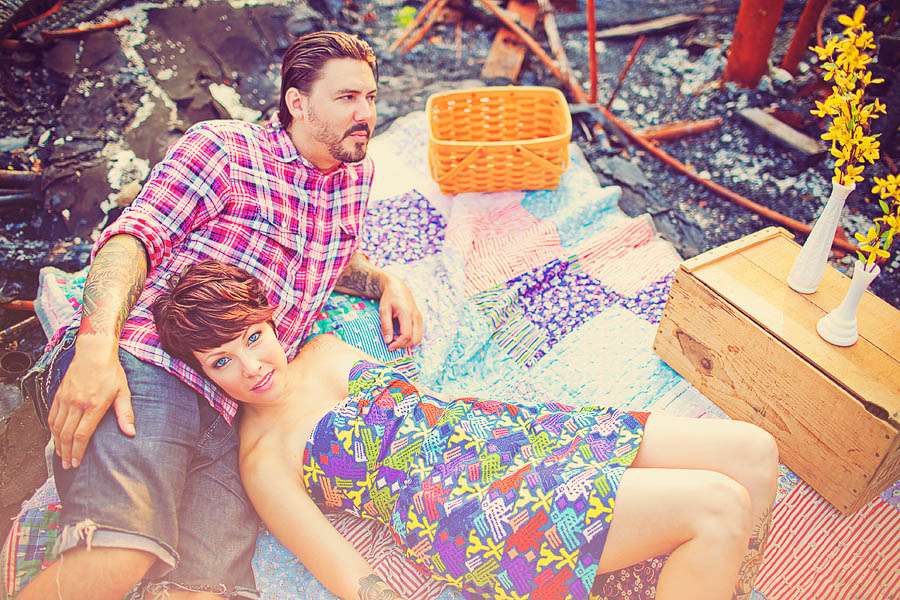 "Adam and I met 2 years ago after I moved here from Savannah, GA and became best friends, quickly connecting through a mutual interest in skateboarding, bicycling and music. Now we have found ourselves not only planning a wedding but also buying and reforming a clothing business called Niche Market. This next year will prove to be tons of fun and full of growthtogether. We can't wait to celebrate with friends and family at Carrigan Farms in Mooresville, NC. Our ceremony will be held on a white sand beach overlooking a blue lagoon nestled in a rock quarry. The reception will be catered with fresh goodies straight from the farm crops. We hope to throw in a couple bride and groom Friday the 13th tattoos the day before just to make sure we keep it interesting."
Arrrgh their wedding is going to be incredible! I can't wait to see and (of course) share it.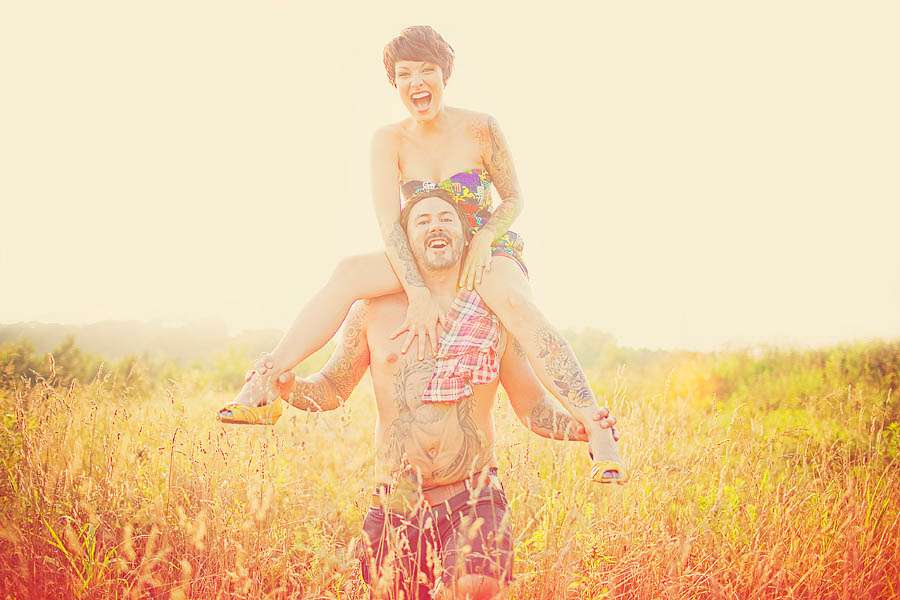 Thanks to Matt for sending these awesome photographs over today