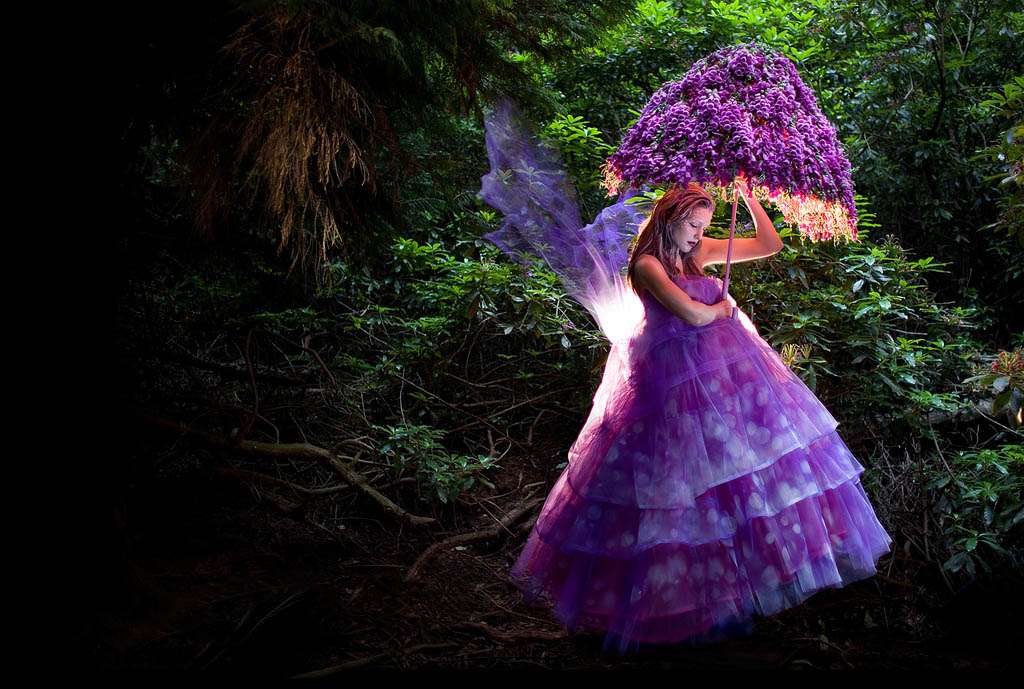 Credit:Kirsty Mitchell Photography
Can you believe this incredible image!? Ohh la la. Thanks so much to Kirsty Mitchell for sharing it with the readers of Rock n Roll Bride before anybody else! You guys are special, you know that?
This week has been as exciting and ridiculous as ever. Last Sunday I posted an open invitation to a little Rock n Roll party I'm organising for next week. Over EIGHTYphotographers, make up artists, wedding planners, jewellery designers, cake makers, videographers, bloggers and stylists have emailed me asking to come – looks like it's going to be a fun night. I'm sorry but I've had to close the invites now as it was getting a little scary the amount of people that wanted to come. The bar isn't going to know what's hit it! Don't worry if you can't make it or missed out though, of course I will be blogging all about it and if the event is a success I will certainly be organising another one.
Also, you know about my reader's survey with it's EPIC prize fund right? If not you have until Sunday get over there and fill in your survey. Even if you don't want to win the prize everybody's answers are helpful and will be read so do it!
Anyway….on with this thing we call treats. Nom nom nom…
♥ Bowie Bride got hitched! I have a sneak peek! I can't wait to see and post moooore! (it's just oh so exciting!!!)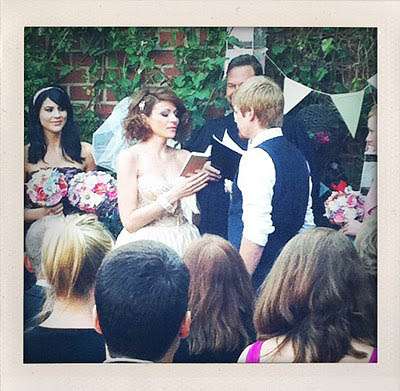 ♥ What are your thoughts on styled photo shoots?
♥ Oh My Gorgeous polaroid-shot wedding!
♥ Real Wedding: Serra & Brandon
♥ London picnic engagement
♥ Green Eyed Girl
♥ Lisa & Keith's Coastal Farm Frolic
♥ Amanda + Liam's Treehouse Wedding 
♥ Wonderland!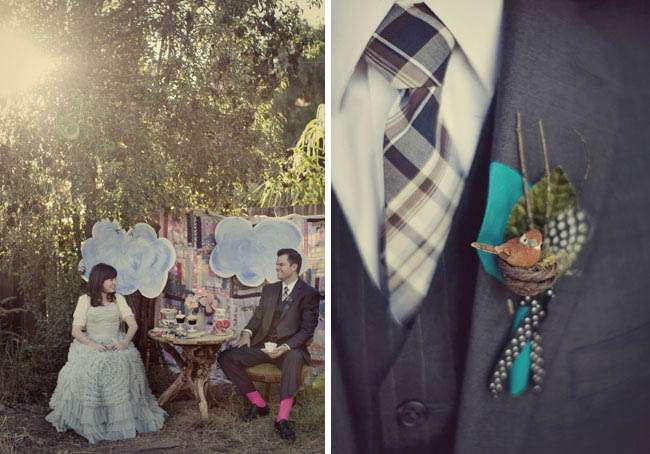 ♥ FAQ : Design, Photography + Publishing a Wedding
♥ 20 Ways to Avoid the Wedding Industrial Complex
♥ Townhouse Escape
♥ Midwest Wedding
♥ Romantic Barn Wedding
♥ J Crew Fall 2010 Wedding Dresses
♥ Lovely ruffles!
♥ A new Vivienne Westwood wedding dress to drool over (and while we're at it have you seen these shoes? I LOVE!)
♥ Cruelty-free silk gown
♥ This is a ballad of my private thoughts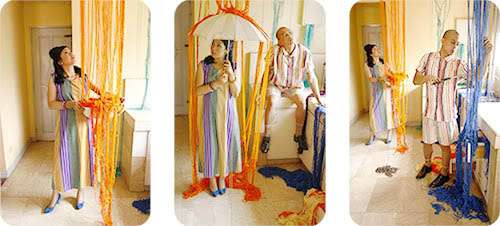 Final Thoughts…
♥ Huge smiles came my way this week when I got an email full of love from reader are part-time artiste Nicola. She has her own blog (check it out) and she drew this for me…complete with my trademark pose-face and everything. Doesn't the ink look good?!?