Credit: via The Princess Blog
Today's treats is a little bit on the diet side because last night I went out with some of my favourite people last night and I am now mucho busy trying to catch up on the hundreds (literally) of emails that now fill my inbox. We had an utter utter blast though (totally worth it) and I wore my sparkly skull tiara. I will definitely be sharing some piccies really soon!
But oh yes, I've still got the yummiest treats from all over the inter-web for your perusal. In fact Rock n Roll Bride is the only place to be for all this treaty goodness. I do the searching so you don't have to!
♥ First up, the awesome Nubby Twiglet who rebranded and refreshed my little blog featured me on hers. I got so excited to be blogged by someone I've admired for so long! Go check out her post to see what went on behind the scenes.
♥ A Charming Portland Wedding…
♥ Sweet Dreams engagement inspiration
♥ Sweet n Simple beach wedding
♥ Modern Gradient Colour Wedding Cakes
♥ The Blogger's Guide To Hustling: Networking, Promoting & Getting Your Blog OUT THERE!
♥ Fun Smog Shoppe Wedding
♥ Slightly mad and very colourful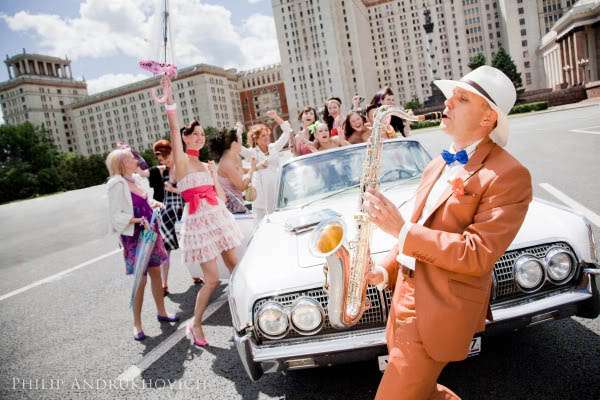 ♥ Recoco Rewind – amazing Marie Antoinette inspiration
♥ A bride in a purple dress
♥ Oooh! Magpie Vintage are having a SALE!
♥ An Affordable Wedding Trend: Ribbons
♥ Jonas Peterson I love you
♥ 4 Wedding Style Trends I Hope Will NEVER Come Back
♥ Our Summer Beach: Waimea Bay
♥ Real Gay Wedding Portland
♥ Cute video to go with an adorable anniversary shoot ♥
Super 8 (Collaborative Photo Shoot) from Ryan Sutton on Vimeo.
Final Thoughts…
♥ Weeee! I'm a finalist for The Wedding Channel's bridal blog awards! Think Rock n Roll Bride is the best bridal blog out there? Well why not send a few little votes my way (and you can vote more then once!)
♥ Look what Amy & Jocey at The Wedding Chicks made me. Rock n Roll Bride tanks & totes. Wow I can't wait to get my hands on them. Blogland is full of such awesome people!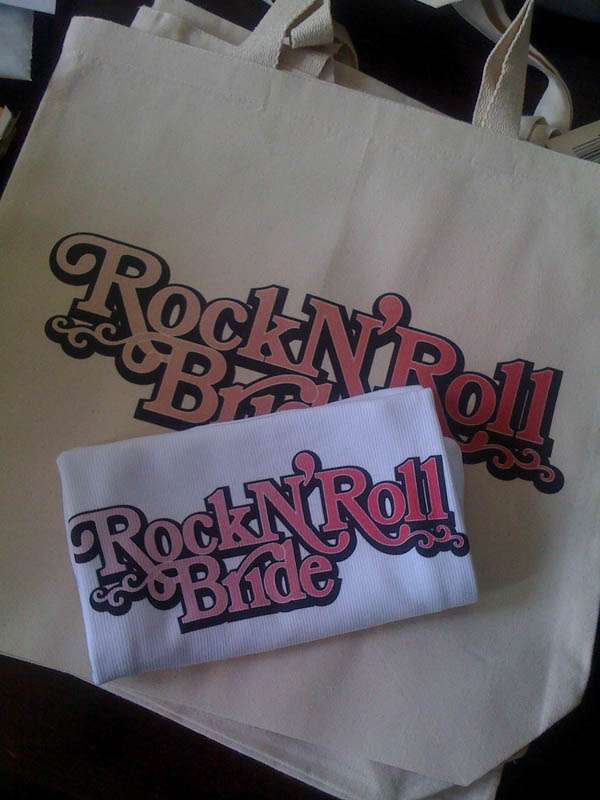 If you'd like your very own Rock n Roll Bride tank or tote bag courtesy of the gorgeous Wedding Chickas OR if you want your very own customised tee or tote, then you can order them by clicking the badge below (they have a copy of my logo so just let them know you want a Rock n Roll Bride one when then contact you!) Be sure to send me photos of you rockin' them out too!