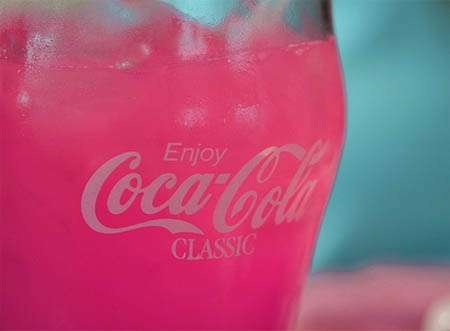 Credit: via Loveshot
It's everyone's favourite time of the week again – Thursday Treats BABY! As you read this I will again be sat in that tattooist's chair being all brave and getting my sleeve (hopefully) finished. I can't wait to get there and I can't wait to share it with you even more! It's going to be epic. If you fancy a sneaky peek the check out this photo I snapped on my phone and tweeted the other day – yes that is a roll of film!
See you on the other side my friends…in the meantime, enjoy munching through this week's tasty selection
♥ Thanks to the lovely Hi Fi Weddings for including me in their 'Meet the Inspiration' feature this week
♥ Also big thanks to Rachel Simpson of Rachel Simpson shoes for the lovely interview
♥ AND to Maker-Online for the interview as well – boy I don't half get around do I?!
♥ Dear Mainstream Wedding World: I'm Checking Out. Why? Why? Why? Britt I love you and your originality. Screw the haters!
♥ Budgets are all relative and relatively irrelevant.
♥ Chickens & the coolest casual bouquet I've seen
♥ Cutest couple ever?!
♥ Another stunning and fun boudoir session by French photographer Anissa Rahali
♥ Grownup ring pops!
♥ SERIOUSLY awesome but kinda gross 'horror' stationary – don't look if you are of a nervous disposition, but omg I would love it if someone had this as their wedding stationary!
♥ Totally stunning 'Pink Flower Room Spray' art installation
♥ This charming (and kick ass) diy/tattoo heavy wedding is AMAZING!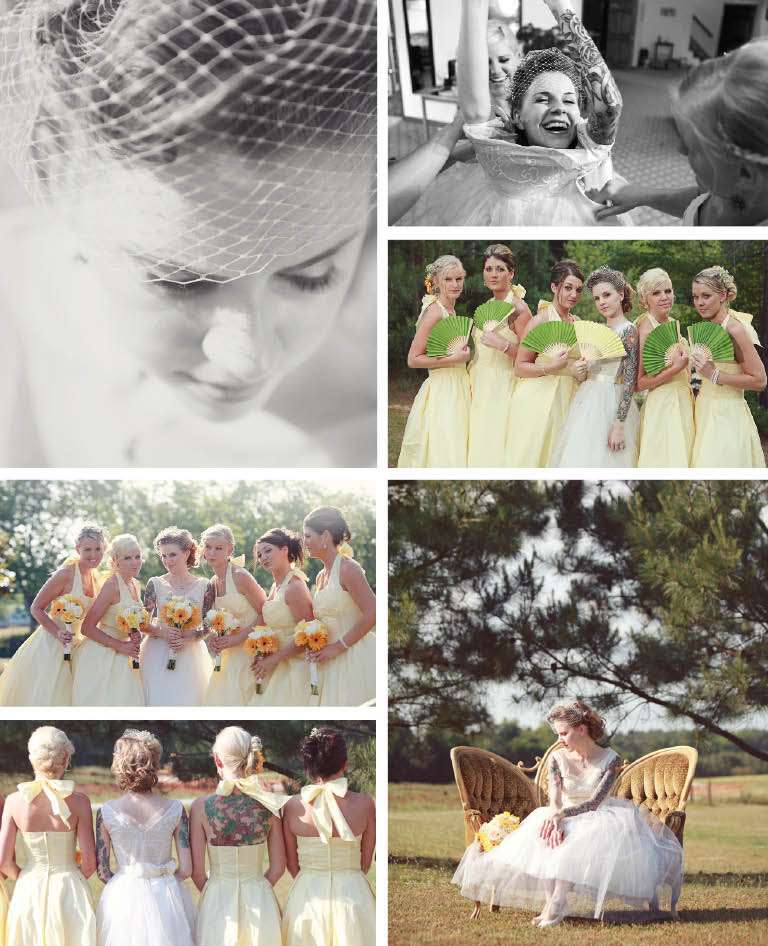 ♥ Madonna for Louis Vuitton raw and unretouched. Normal people REJOICE! 
♥ Incredible dresses!
♥ Sugalily's amazing new 'Rock Chick' stationary range
♥ Land o' Love – I have such wedding envy!
♥ Gorgeous vintage indie wedding (and part 2)
♥ Photographer Krista Keltanen
♥ Achemy at the Barn
♥ Retro Chic
♥ Bethany's gorgeous bridals
♥ Hello Kitty Porcelain Figurines – Sorry but I approve!
♥ Real (and totally gorgeous) Vintage Wedding Gowns
♥ Mod-tastic Real (Yellow) Wedding – Check out his moustache socks!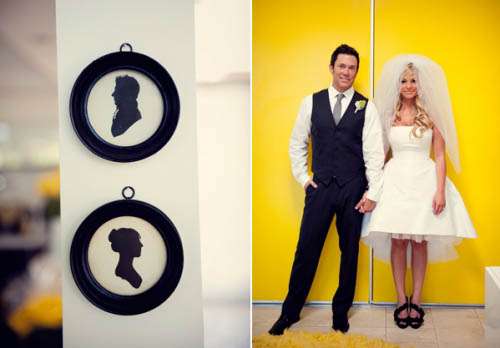 ♥ A yellow dress, a dog, poppies, pinecones, and a secret garden
♥ One way, All the way – gorgeous Lamo inspired shoot
♥ This art by Edith Lebeau is incredible
♥ Wittnauer Champion 
♥ Why I love balloons
♥ Backyard Brooklyn wedding
♥ Before & after: desk + dresser
♥ Pomp & Plumage
♥ So Your EnGAYged asks: Why Marriage?
♥ A Stich in time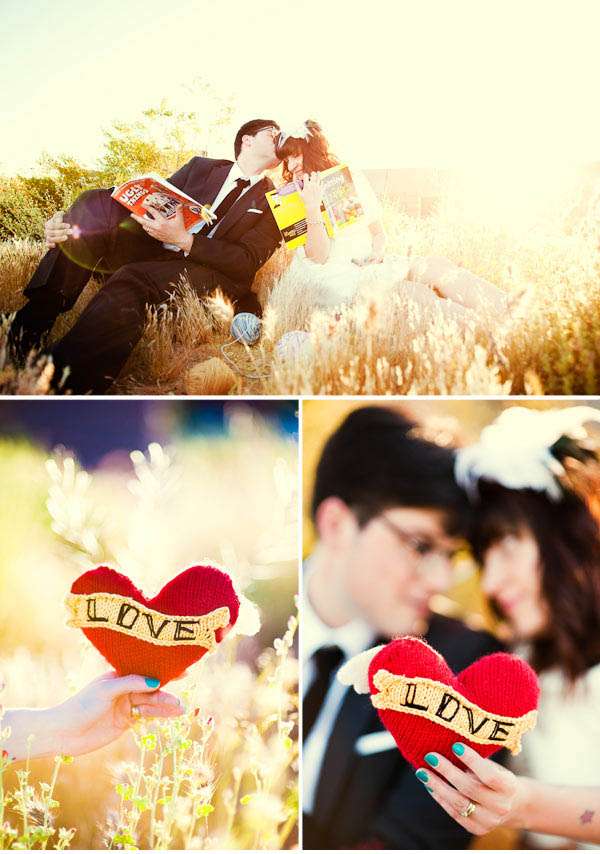 ♥ Scrabble, pom poms and a big yellow (bowed) clutch bag
♥ Merrily in Love
♥ Glasses!!!!
♥ I love this wide mesh veil
♥ Sweet Stockholm Wedding
♥ Emma Case interviews Noa from Featherlove Photography
♥ Polaroid stylee photo booth fun
♥ Classic and beautiful New Jersey wedding
♥ One of my favourite Gala Darling outfits, like, ever ! Psychedelic 1950s schoolteacher chic
♥ Damn I love Monachetti's wedding videos! ♥

Denaye and David from Monachetti on Vimeo.