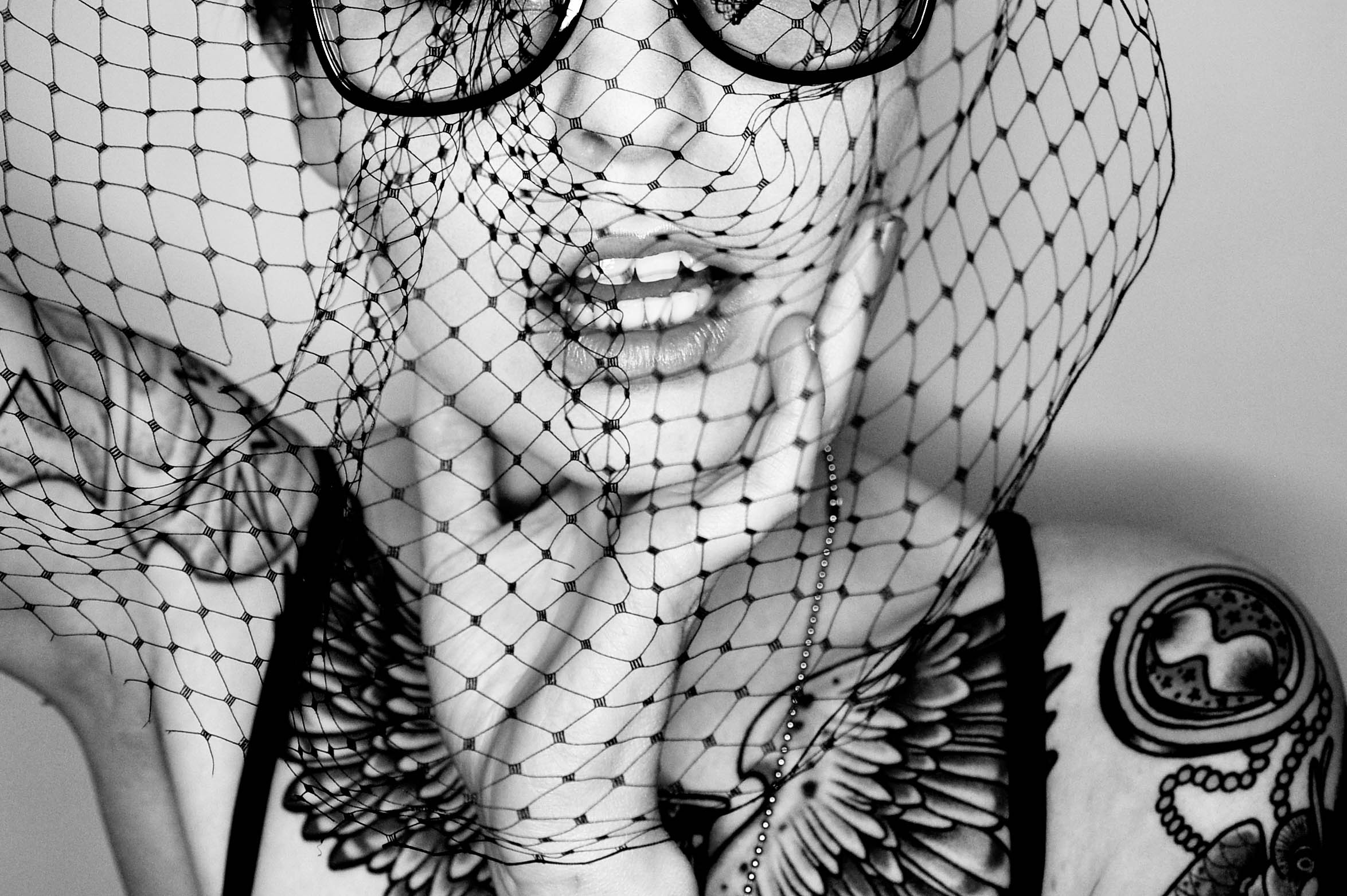 Credit: Stuart Mitchell / Walnutwax
Model: Laura Meekums (Photo used with the permission of the photographer. Please do not use this image without his permission)
Here we go my dears – Thursday link love a go-go!
♥ Sweet & elegant picnic wedding
♥ Vintage Love – vintage caravan engagement shoot
♥ Green mohawk & dress + a suspension ceremony!
♥ The weddingest town in America
♥ Hollywood Vintage Hair Styles
♥ Lovely picnic & guitar playing engagement
♥ Sexy, retro, cocktail bar engagement
♥ Poem mirrors
♥ Wow! Incredible chunky resin rings. Bling-tastic!
♥ Gifts for your bff – I want all of them!
♥ WAY too adorable! muchos eeeeks…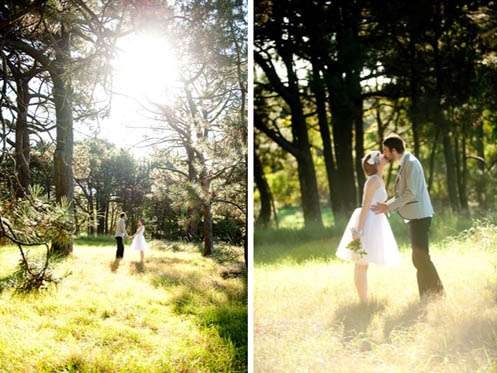 ♥ I Don't Have Time for Opportunities – and other bad excuses not to blog
♥ Colour, texture & pattern in florals
♥ The wedding polaroids
♥ New school veils
♥ Always awesome
♥ Blog sorbet
♥ Condor's Nest Ranch bridal
♥ A Simply Lovely Garden Engagement Session…
♥ Fill in the blank – editable Converse – I want. I need!
♥ A DIY Michigan Wedding (and part two)
♥ Vera Wang partners with David's Bridal on a lower-priced line of wedding gowns. 
♥ Amazing venue! Le. Swoon
♥ Crazy with cute
♥ Yum. Yes please.
♥ Darling & cute illustrated save the dates
♥ Happy one year anniversary + new ink!
♥ Junkyard & derelict engagement
♥ Yellow balloons & amazing sky
♥ Hello gorgeous
♥ Agreed! amaze, astound, bewilder, blow away, blow one's mind, boggle, bowl over, confound, daze, dumbfound, flabbergast, floor, knock over, overwhelm, put one away, shock, spring on, stagger, startle, stun, stupefy, take aback, awesome, fascinating, incredible, marvelous, prodigious, shocking, stunning, surprising, unbelievable, wonderful, avant-garde, breakthrough, cutting-edge, excellent, exceptional, extreme, first, foremost, forward, higher, late, leading, leading-edge, precocious, progressive, radical, state-of-the-art. yea. this wedding was pretty cool!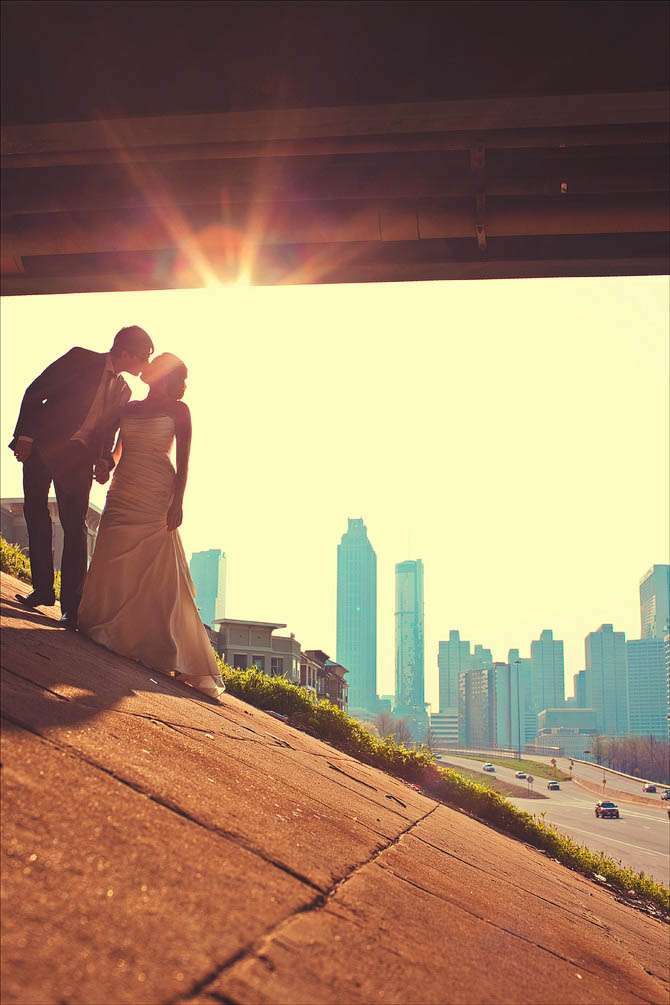 ♥ Jess & Mark's – jumping for joy – wedding
♥ My internet friend La Carmina has given herself a hair colour make over…and it's AWESOME. Hello neon orange!
♥ Sweet + Fun Tables
♥ Beautiful beach wedding ( + Holga!)
♥ Floral cutlery
♥ Two wedding gowns are sweeter than one
♥ City Chic
♥ Don't Mess With The Dress. Even if it's "Pre-Owned"
♥ Tammy & Will
♥ Oh Emily! The very lovely UK photographer Emily Quinton proposed to her partner last week in the most adorable way!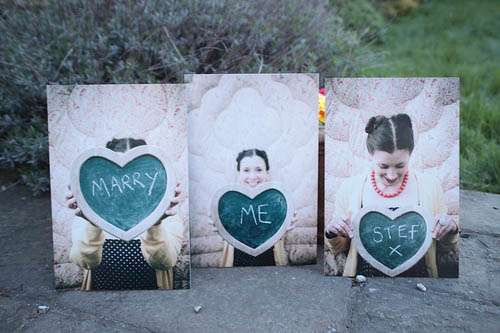 ♥ Tree with leaves and birds cake topper
♥ A day after shoot with a difference
♥ Moth Eaten/black lace inspired lights – oh. my. gawwwd
♥ Antique flea market engagement
♥ Gorgeous gothic bride
♥I did have to laugh, but whoever nominated me for this random cereal sponsored blog award thank you! If you would take the time to send a vote my way that would be fab…who knows I might win some Dorset Cereals!
♥ Bumper personality (and cute! Nashville wedding)
♥ Gorgeousness in a vintage yellow dress
♥ Wow! Stunning tulle skirt/dress with pockets!
♥ Wonder Woman & The Joker engagement fun
♥ Stephanie & Danny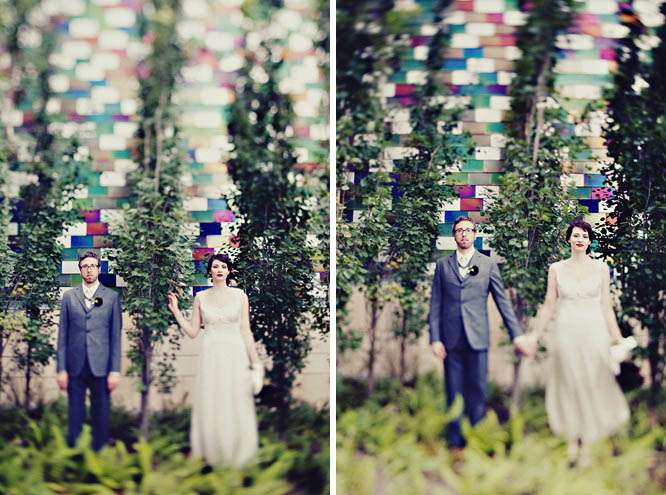 ♥ If, like me, you've been eagerly waiting to see the cine film from Charlie & Ross' 'Oh I do like to be beside the Seaside' shoot, then the wait is over…
Charlie & Ross from cine8 on Vimeo.
Jazz version! from cine8 on Vimeo.