One of the greatest things about my job as a blogging maestro is all the wonderful people I get to meet…and it's even better when we get to meet in real life! The delightful Emma Case is down in London for a few weeks and so emailed me and suggested we meet up go out for Sushi. Now, those that know me will be well aware that I'm not one to say no to Sushi! We met up last Tuesday and immediately hit it off, talking non-stop about wedding planning, photography, blogging, husbands, proposals, flowers, music…you know the drill! I was particularly excited to hear about some fabulous weddings she's shot over the past few weeks and lucky for you I got first dibs on sharing them all with you (score!)
First up is Helene & Simon's fabulously chic and rustic Yorkshire wedding and Helene looks ridiculously gorgeous in her vintage style dress made for her by Dresses at No. 9?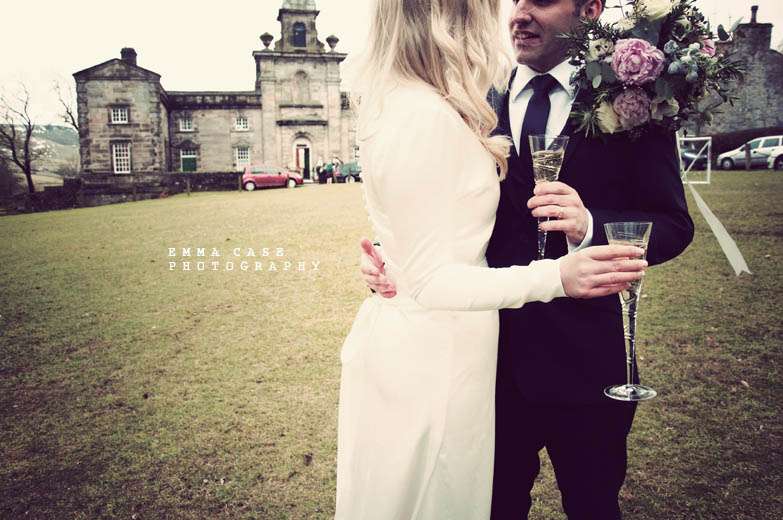 The wedding itself was held at the most wonderful, romantic and sweet little Fountaines Hospital Chapel in Linton-in-Craven in Yorkshire. Dinner and dancing was then followed at
The Craven Arms & Cruck Barn
in Appletreewick just up the road. The gorgeous barn was decorated with full rustic charm with fairy lights, gorgeous wild flowers, candles and home made parcel tag name places and everyone talked and laughed and helped themselves to bowls of sausage, mash and roasted vegetables.

Thanks to the awesome
Emma Case
 for sharing her work with me today…I'm dying for more already aren't you?!
Credit: Emma Case