Follow up posts are always fun, I always think when I see an engagement session 'ooh I wonder what their wedding will be like?' So it's great to find out the answer! Nik & Nicole's Desperate Housewife session gave me high expectations for their big day, and boy am I not disappointed. I am loving Nicole's crystal encrusted shoes by Steve Madden (customised with the crystal by Nicole), cuffs and hairpiece from Dalita Moda and her phenomenal fishtail dress (check out the back!) designed by the bride and made by Carole Pitts. The bottom even detached for the dancing in the evening. Also check out that fabulous custom made 'BRIDE' necklace, also by Dalita Moda. It's pretty bad ass right?
The bridesmaids look every bit SATC chic in their daring black dresses, also by designed by Nicole and made by Carole Pitts, and their fishnet tights…and the boys in all black – hummanahummana…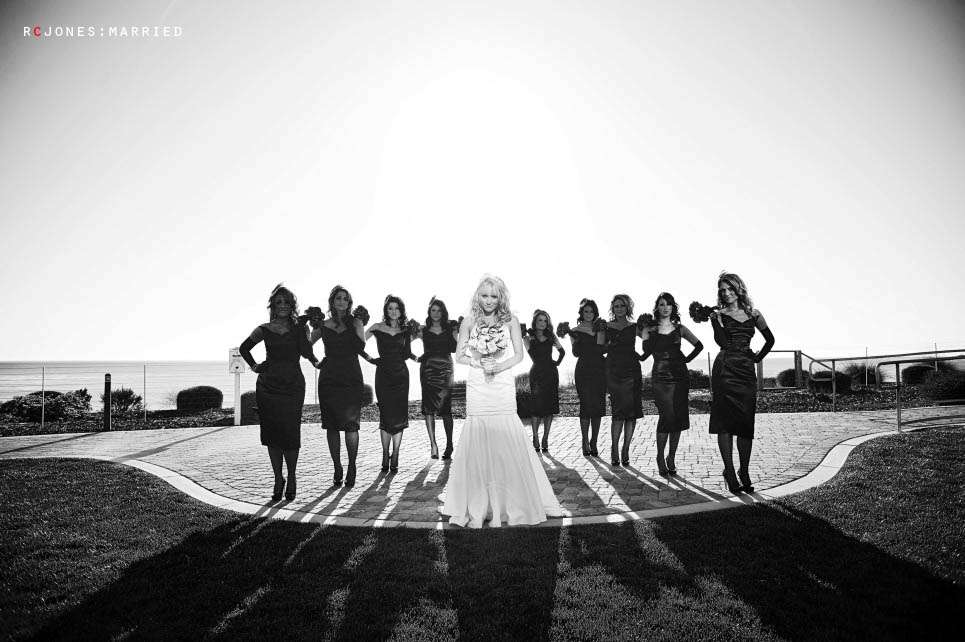 Thanks to Ryan for sharing these and bringing some much needed glamour to the site today
Don't forget about the free wedding photography contest I'm running with Kat Braman right now. We have had so many great entries but you still have a week to get yours in.
Credit: RCJones Photography