Magda & Seba's funky NYC wedding took place at a Catholic church in Brooklyn and then the party continued at Staten Island's Grand Plaza. Their day had a distinctive black and red theme with certainly an edge of Rock n Roll – Magda even DIYed their beautiful and impressive centerpieces (flowers supplied to Carol's Florist) adding the crystals herself to really pile on the glamour. The cake also perfectly fitted their uber glam theme and was made to match their own vision by The Cake Topper, NYC.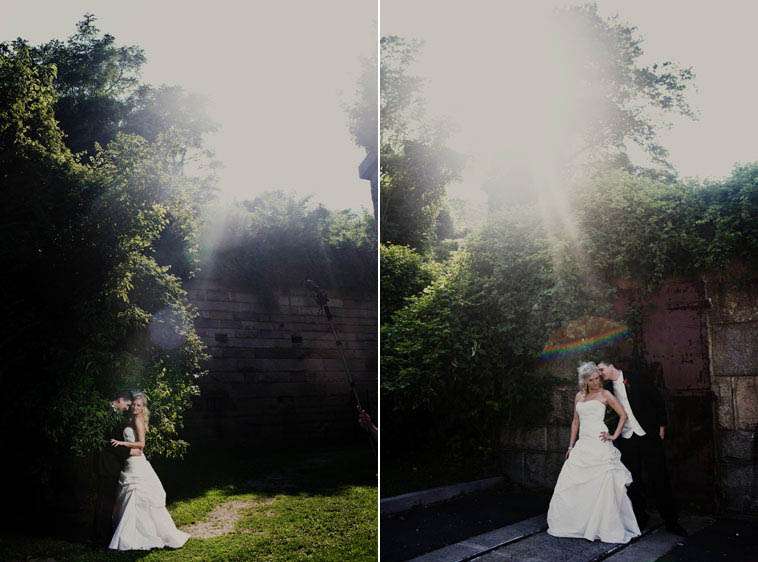 Magda looked every bit the glamour princess in her San Patrick 'Paramo' dress and Silver Manolo Blahnik shoes (she changed into red converse for the reception.)
Enjoy the high octane glamour my lovelies!
Thanks to Aga for sharing
Credit: Aga Images