I trust you had a good Christmas and Santa was nice to you? Down my chimney fell a swanky new 18.5″ wide screen monitor (droooool) a Fuji Instax, a PINK Vivienne Westwood bracelet and an 'eco cup'. These are my favouritest presents. Santa obviously knows me very well – that I am a total blogging and photography geek, that Vivienne Westwood makes me happy and that I drink way too much coffee! I am muchly looking forward to playing with all my new toys and will certainly be scanning in some of my Instax shots soon. Was Santa just as good to you?
Anyway, it's nice to have you back, it's been lonely without you dear reader. Although I am going to keep blogging between now and new year, the posts maybe a bit sparcer than usual. I'll still be here, plugging along though, so please don't hesitate to still get in touch if you need too.
The winter submissions have poured in over the festive period so I'm going to get right back into it with this snowy graveyard shoot from Jeffrey Chan Tin. Bridal shoots in graveyards always seem to provoke some kind of controversy (who knows!?) but how can anybody argue that these images aren't ridiculously stunning? I really do love the snow…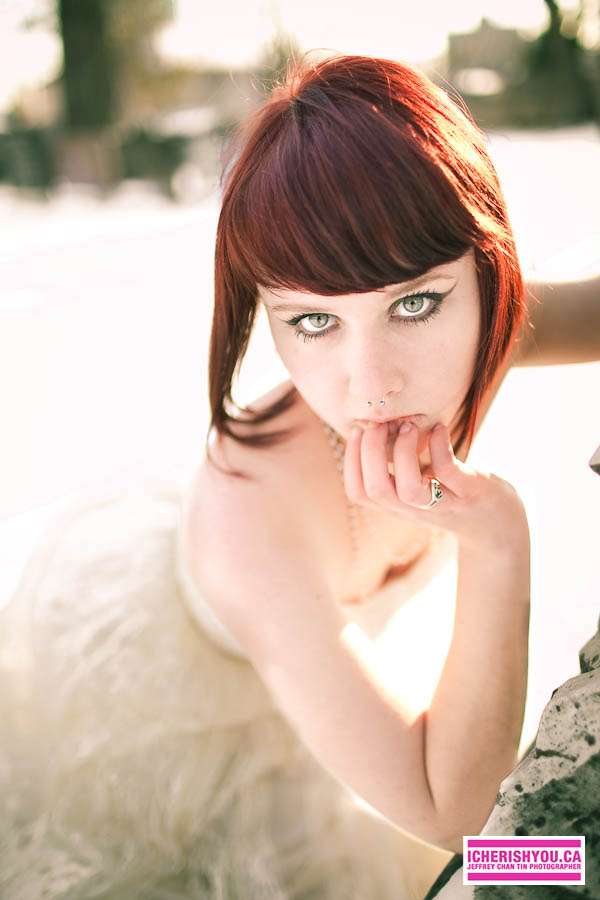 If you want to see more of this gorgeous Goth gal then check out this disgustingly fabulous zombie shoot and seriously sexy fashion shoot – both also shot by the uber talented Jeffrey Chan Tin.
Thanks to Jeffrey for sharing the fun and frolics with us
Credit: I Cherish You