Just you wait until you get your peepers around these utterly gorgeous bridal images. Arranged by florist Aspen of Wild Valley Flowers and photographer Erin Wallis from Vancouver Island, the shoot came about because Aspen was obsessed with doing something a little more raw and edgy than she was seeing in the usual bridal styled shoots.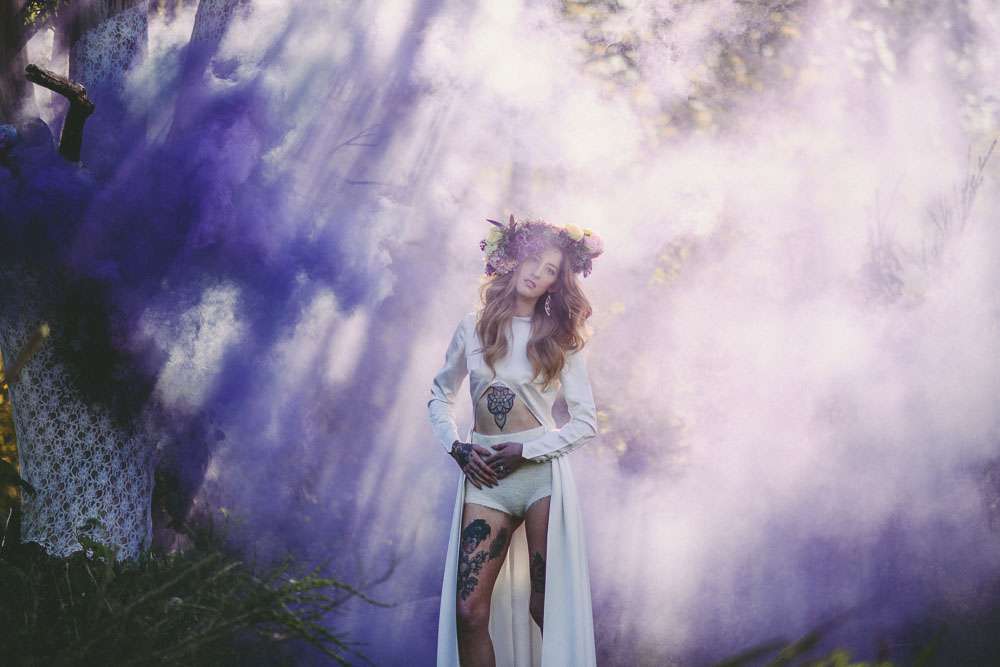 The vintage dress was found at a thrift shop and was the starting point for everything else. "As the visions and all of the elements of the shoot were dreamt up by Aspen, my inspiration for the shoot came from the need to do something a little more wild but still beautiful", photographer Erin told me. "I loved the idea of inspiring brides to do whatever suited them on a wedding day. To be as unique and beautifully authentic as they wanted."
"Aspen and I are both a bit obsessive during the creative process and as she had dreams of wrapping an old tree in lace, I set out looking for the perfect spot. We ended up in a somewhat vacant and a little bit abandoned field where we could be left alone with our smoke and wildness. Two hours in a field and we came away with these images."
"Our model, Savannah, was perfect for this shoot. She proclaimed half way through 'I never really wanted to be a bride, but if I was… this would totally be me!'"
I mean, daaayyym girls, I love these so much! Who's with me?!