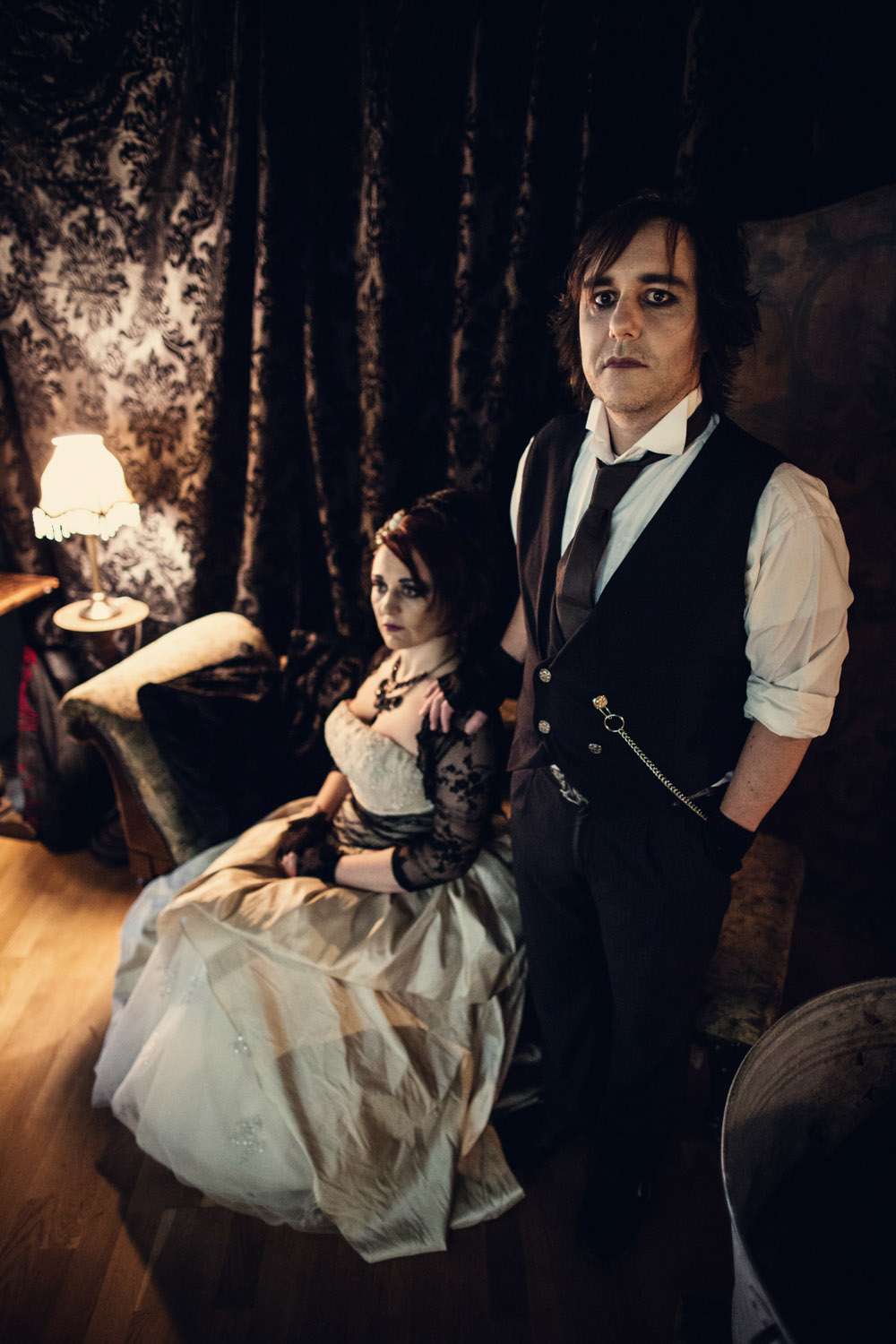 I'm not going to lie, I'm a little freaked out by this shoot… in fact I'm downright scared. I don't think I'd like to get stuck in a dark alley with this pair, as lovely as I bet they are when they're not covered in fake blood. Amy & Paul went all out with this post-wedding shoot – murder, fake blood, suicide and all!
Warning: this baby is not for the faint hearted. I'm under no illusion that not everybody is going to like or 'get' this. But Paul & Amy do and isn't that all that really matters?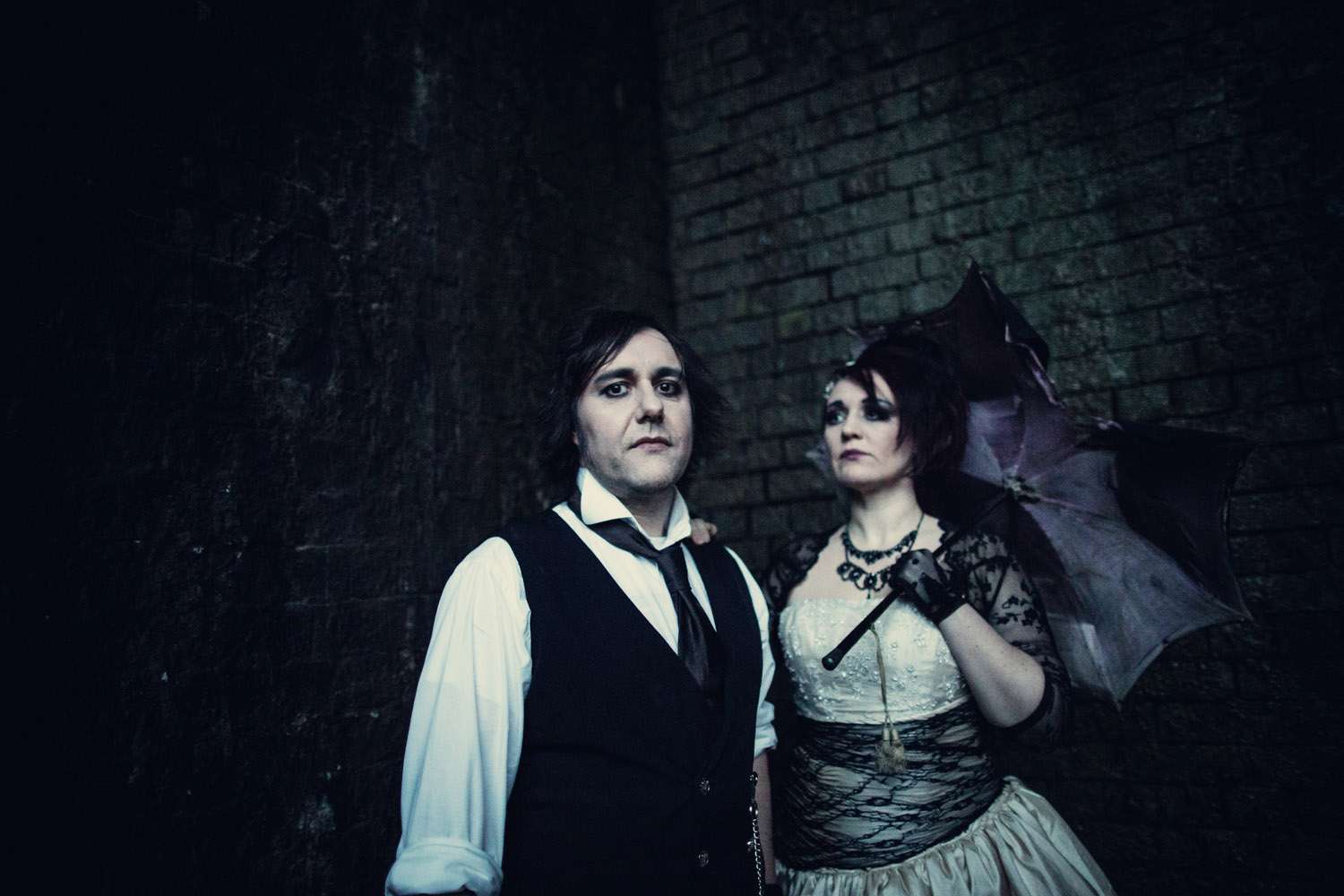 "Paul and I decided on going for trash the dress shoot because we were disappointed with our wedding pictures (not taken by Sassy who shot this for us!)," began Amy. "We went for a gothic steampunk feel that fit in with the theme of the day…. Halloween!! In the evening reception, we had a fancy dress theme and we dressed as Mrs Lovett and Sweeney Todd. Because we felt that the official wedding pictures didn't do our wedding justice, we decided to have a photo shoot afterwards with a similar theme. We had seen Sassy's work on Rock n Roll Bride and particularly loved Toni & Colin's wedding and really felt that Sassy would get where we were coming from, so I contacted her straight away."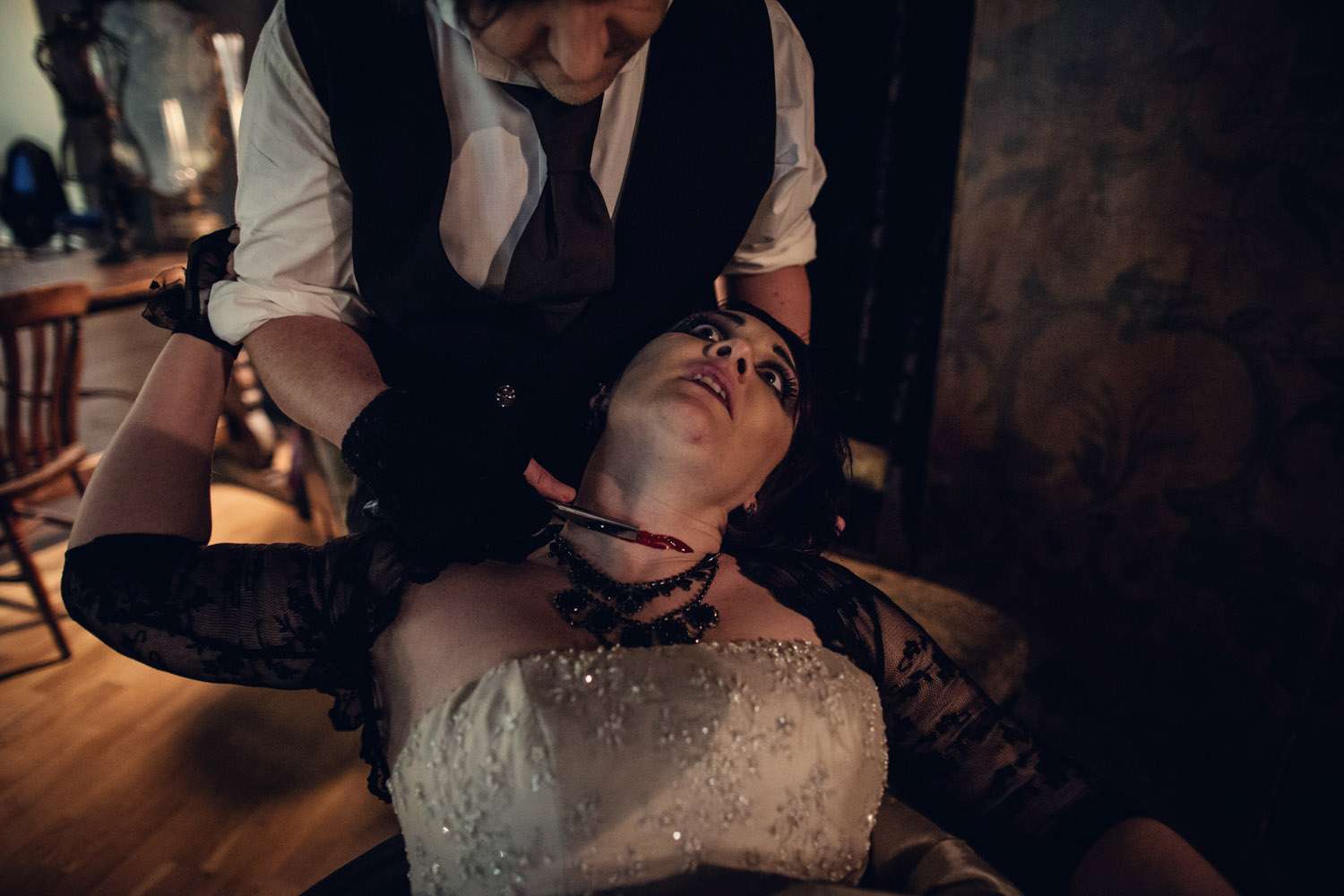 "I felt we should go for something 'horrifically beautiful'", she continued, "something horror, Victorian but not too disturbing that it was disgusting. We didn't really want to look like a bride and groom that had escaped from the church, more like we had escaped from a horror film! We love Tim Burton and everything dark and macabre, so when Sass suggested a Ripper-esque theme, we were well up for that!!"
"We love the pictures and feel Sassy really got where we were coming from. The pictures are so theatrical and dark, completely different and 'us'. We are so proud of these pictures and are over the moon with how much effort Sassy went to with this theme. Thanks ever so much Sass… we felt like actors from a horror flick, had our hair and make up done to an awesome standard and felt completely at ease!"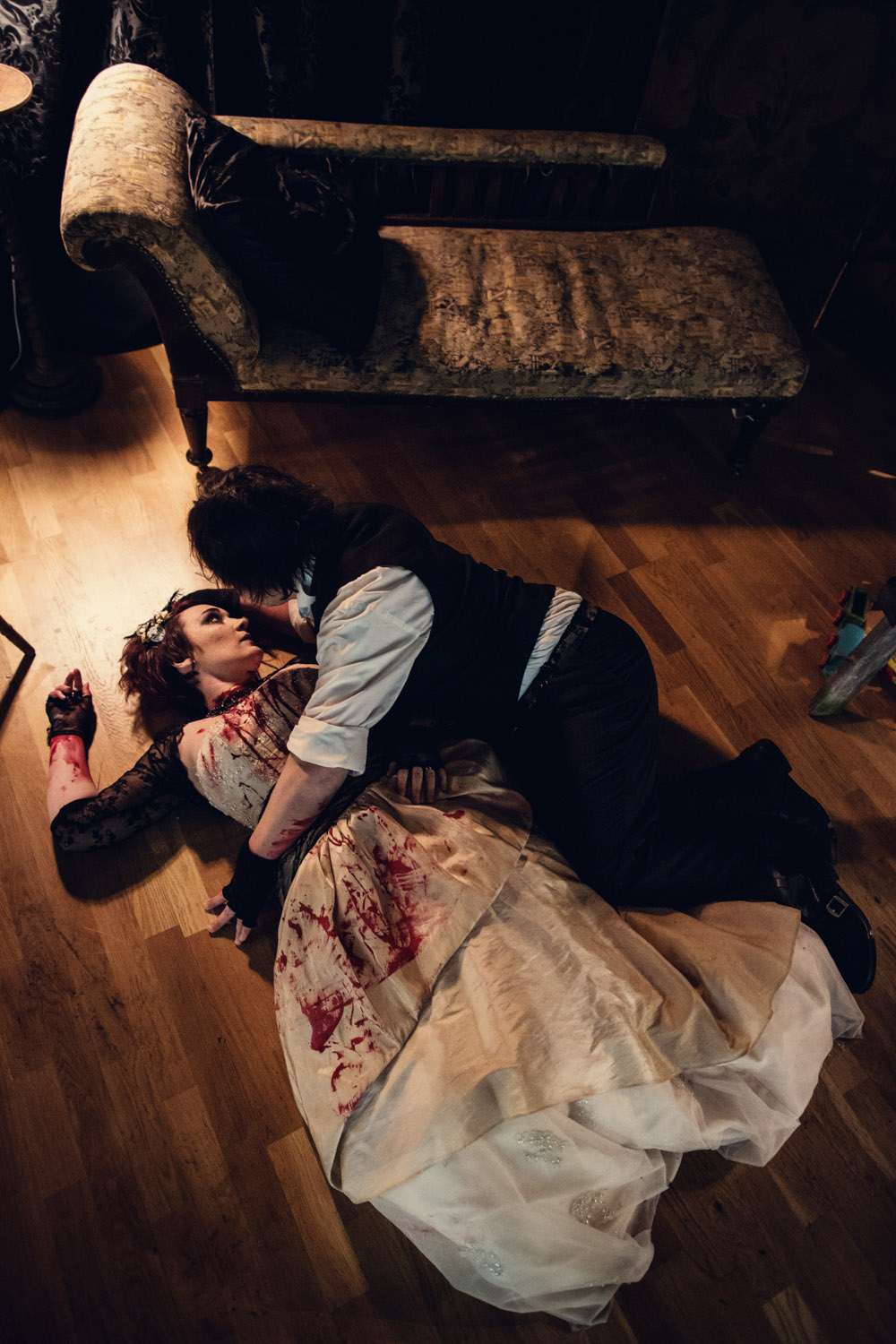 Awesome… scary, but awesome. Thank you Amy & Paul for sharing your vision with us today.