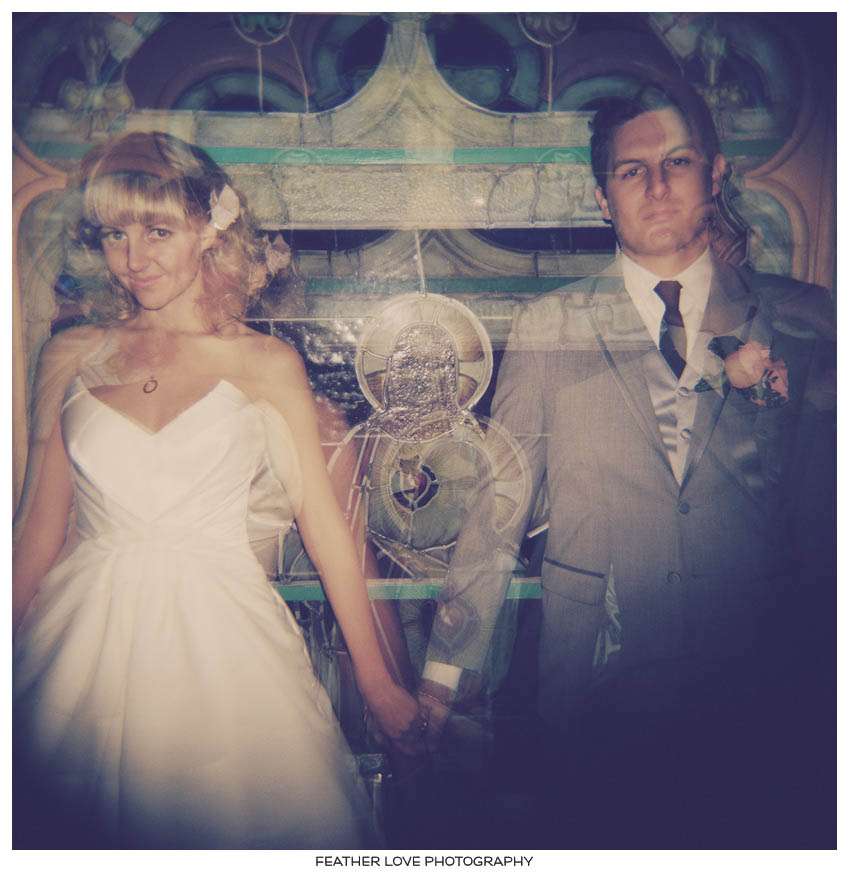 Credit: Feather Love Photography (see the full wedding here – it's too damn awesome for words)
Yummy yummy yummy, Thursday Treats in my tummy…
♥ A dramatic reenactment of my battle against plagiarism. I feel you lady (hilarious but true)
♥ Sweet as candy Southern engagement shoot
♥ Nope, not bored of the Alice in Wonderland theme yet
♥ Simple diy artichoke centrepiece
♥ Eclectic, and stylish engagement shoot (gotta love a gorgeous girlie in glasses!)
♥ Mad Hatter's tea party
♥ Amazing wedding 'outfit' from Lanvin
♥ Lovely rainy day wedding story
♥ A wedding with 2000 guests, 40,000 onlookers and beautiful classic touches
♥ Do you ever get wedding industry RAGE!?
♥ How a web design goes straight to hell – Gareth (web designer/general IT genius and husband) and I actually laughed out loud when reading this!
♥ Sew in Love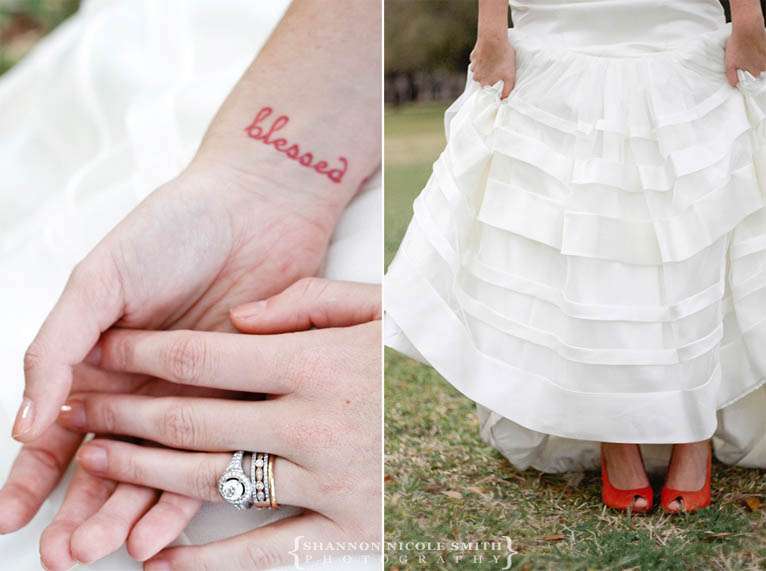 ♥ Spelling it out
♥ GORGEOUS vintage bride
♥ Bridals Circa 1929
♥ Seth Aaron Henderson and Sarah Seven at the Jupiter Hotel
♥ Airhorns, lasers and awesome photography in the desert
♥ Lovely outdoor wedding
♥ I kinda wanna live here
♥ PR companies and bloggers
♥ Diy fabric table numbers
♥ Rustic Idaho wedding
♥ I'm loving this gorgeous bride shot by Photos by Natalie
♥ S*** hot lesbian trash the dress sesh – love their primary coloured gowns!
♥ A foggy wedding
♥ Dog-stache
♥ Ferry engagements
♥ Faux fur wedding accessories. Because it's still not that warm outside.
♥ Ninainvorm – fabulous multicoloured plates
♥ I NEED one of these Tatty Devine necklaces. In fact I'm putting a big, pink one saying RocknRoll on my birthday list (Gareth take note!)
♥ Diy is not 'Duplicate it Yourself'
♥ Probably the one place in the world I wouldn't get stared at for having pink hair!
♥ Pillow fight!
♥ Yeah even more Wonderland magic!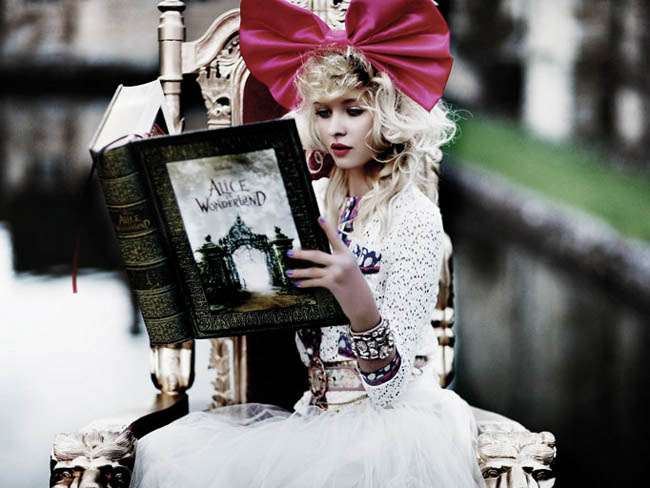 ♥ EmersonMade – so much pretty
♥ Lovely Etsy 'Til Death do us Part' wedding theme ideas
♥ New blog Aisle Dash has just launched – yey for even more gorgeous wedding inspiration on the web!
♥ Vogue Sposa – oh la la "true love takes a psychedelic twist"
♥ Real beach wedding
♥ How to choose a blog niche
♥ Diy paper roses bouquet
♥ She's a little bit crazy and I love her
♥ Brand new and totally gorgeous – Liberty of London's Merci Liberty Limited Edition range
I then got to-browsing and discovered Monica Vinadar's gorgeous eco chic stylee rings – wouldn't this be perfect for an alternative chick's engagement ring?
♥ Gorgeous tattooed bride (and she's my twitter buddy @theloveliestday!)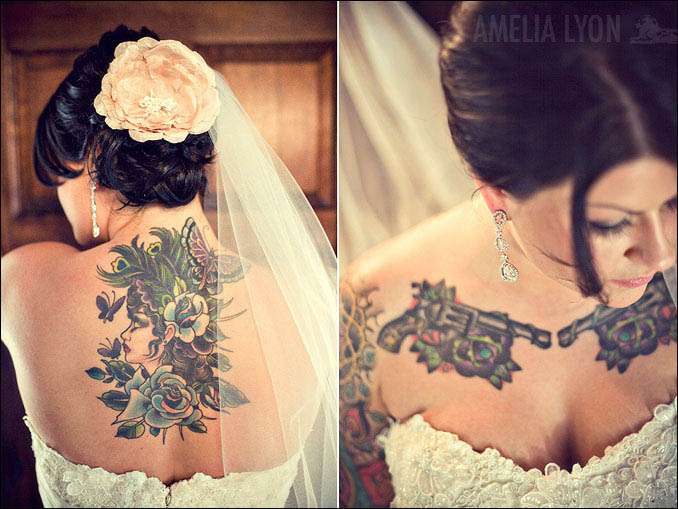 Stacie and Ronnie from artistic imagery films on Vimeo.
Dana is re-making things happen – you go girlie!

Sam + John ║ Life's a Beach from KAIMEDIA on Vimeo.
I finally felt the need to share this…those of you that have been asking about my soon-to-be-part-time (wooo!) day job. Oh yeah baby…this is what I do! Please note – I am the producer i.e behind the scenes (!) and these clips are very old – from before I even worked there – however Peter Simon is still there and is now my presenter. And he's awesome (although he definatly has much less hair now – sorry Pete!)

♥ Don't forget…today it your last day to get your entries in for my contest of LOVE! I will be announcing the winner and sharing all my favourite images tomorrow on the blog.