OK what the hell is going on? Is it really November already…what the fudge?! Does this mean I'm going to have to finally admit that Christmas is on it's way? I'm just going to forget about that for a while and get to posting today's awesome weddings and photo sessions…that's a much better idea!
A wedding based around a moose? I have to admit I giggled rather a lot when I read the email from photographer Olivia. However the photographs certainly justify the hilarity. Sweet and personal…everything we love!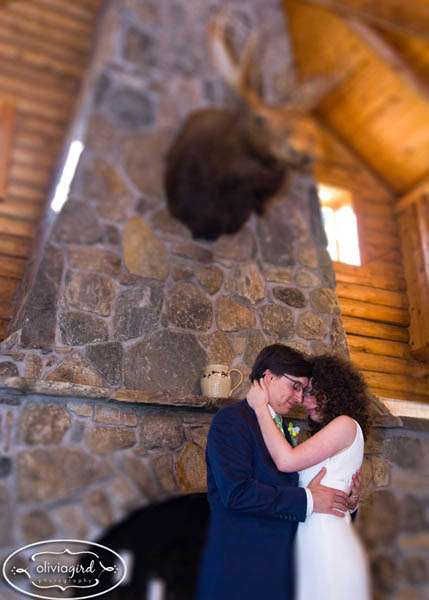 The wedding that I'm sharing took place in Wickham Park in Manchester,CT. It was the one of the coolest events I've ever shoot to date. Ellen and Matt's wedding was based largely on …a moose! It was the rustic cabin featuring a moosehead that the couple fell in love with when choosing their venue. The cabin sits at the highest point of the park with fabulous views of Hartford, a porch with rocking chairs and of course a stone fireplace complete with moose. Ellen and Matt are both artists so they handmade all of their details from the placecards to the bouquet. They held their intimate ceremony and reception nearby the cabin. The reception was like an open mic…anyone wanting to speak and say some kind words to the bride and groom could do so. It made me teary when Ellen's mother took the mic and started to sing to bride's favorite childhood lullaby.
Thanks to Olivia for making me laugh and for sharing these beeeautiful images
Credit: Olivia Gird Photography