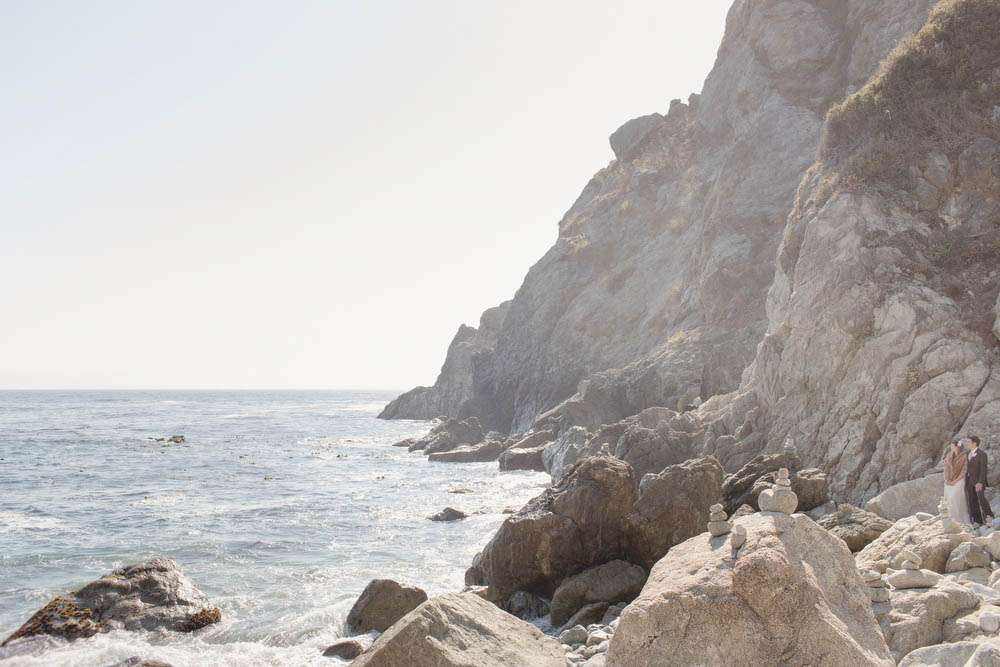 Ahh Big Sur. In the early part of my wedding blogging career I had no idea what this 'Big Sur' was… a magical sounding place that all the other wedding bloggers spoke of so often. And then finally I realised the obsession.
These Californain mountains are picturesque. And overlooking the Pacific ocean. Is it any wonder they're such a popular spot for weddings? Come on English mountains… step it up a bit…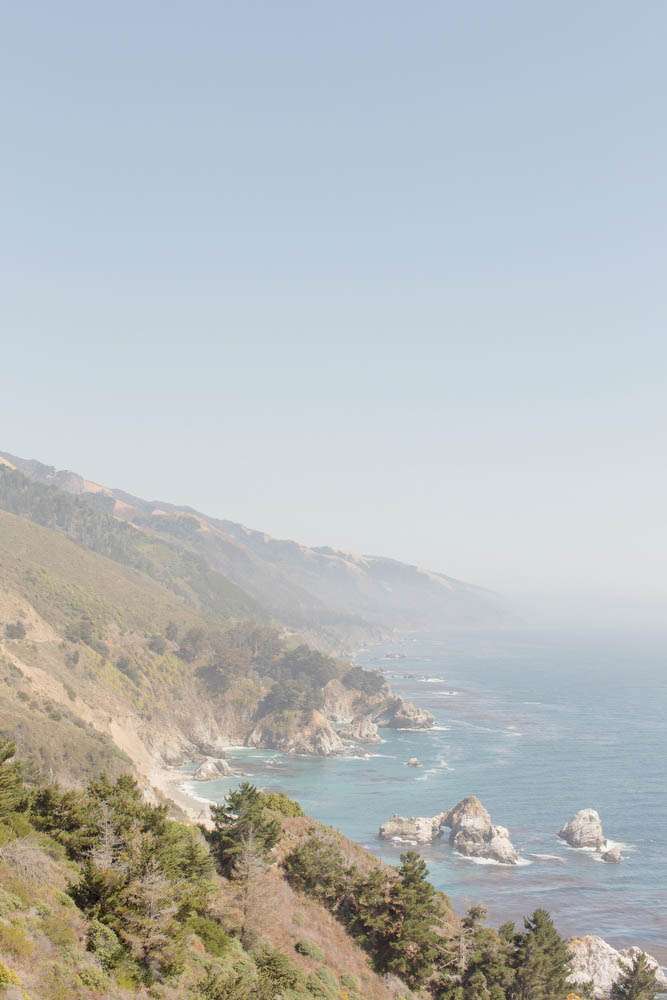 Sabeena & Ryan were married at the Henry Miller Library, a memorial and not-for-profit bookstore in the heart of the region. The couple planned a truly personal wedding, employing as few wedding vendors as possible. The lucky pair were able to call upon the talents of their nearest and dearest to lend a hand with every aspect. "We were engaged on a gorgeous beach on an island off the coast of Panama, at the beginning of a 16 month adventure that took us across the world… so we didn't even begin thinking about a wedding until almost two years after Ryan popped the question", explained the bride. "When we finally settled in San Francisco, we knew we wanted to get married somewhere that represented our sense of adventure: somewhere outdoors, non-traditional, a little off the grid. The Henry Miller Library was the perfect place."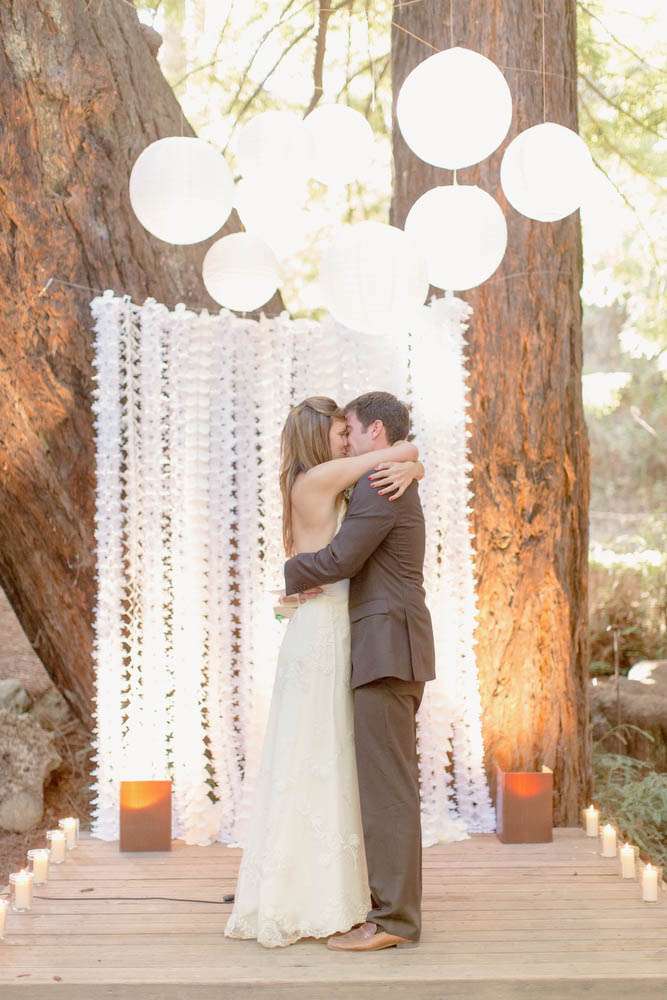 "We were fortunate enough not to need many vendors. We have so many talented friends and family that we counted on to make our wedding come together with a personal touch. Since our venue was so gorgeous on it's own, we chose not to have much color. We just played off of the gorgeous surroundings, with a few small touches of our own. The most important thing we wanted was for our wedding to embody was just how lucky we are to be together, how lucky we are to have such incredible people around us and how big a part laughter plays in our lives."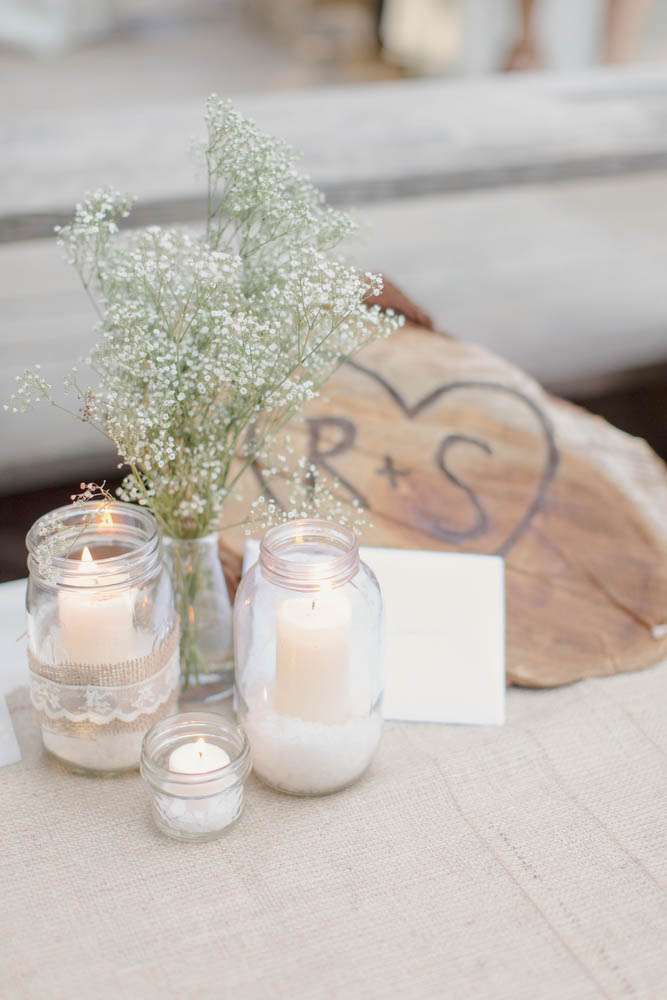 "One of our oldest friends, Michael, wrote an amazing ceremony, and did such an incredible job telling our ten year journey to where we are today", Sabeena replied when I asked her about her favourite moment. "My Mom and Grandma also spent four days baking cupcakes and desserts for our guests. One of my closest girlfriends, Lindsay, took my vision and transformed it into amazing decor. My husband brewed seventeen gallons of ginger beer to make our signature drink. A team of amazing ladies that I am lucky to call friends, spent two days before the wedding decorating the whole venue. The best thing about the wedding was how many people came together for us to make our day so special, and how so many of the small details served as a reminder of just how blessed we are."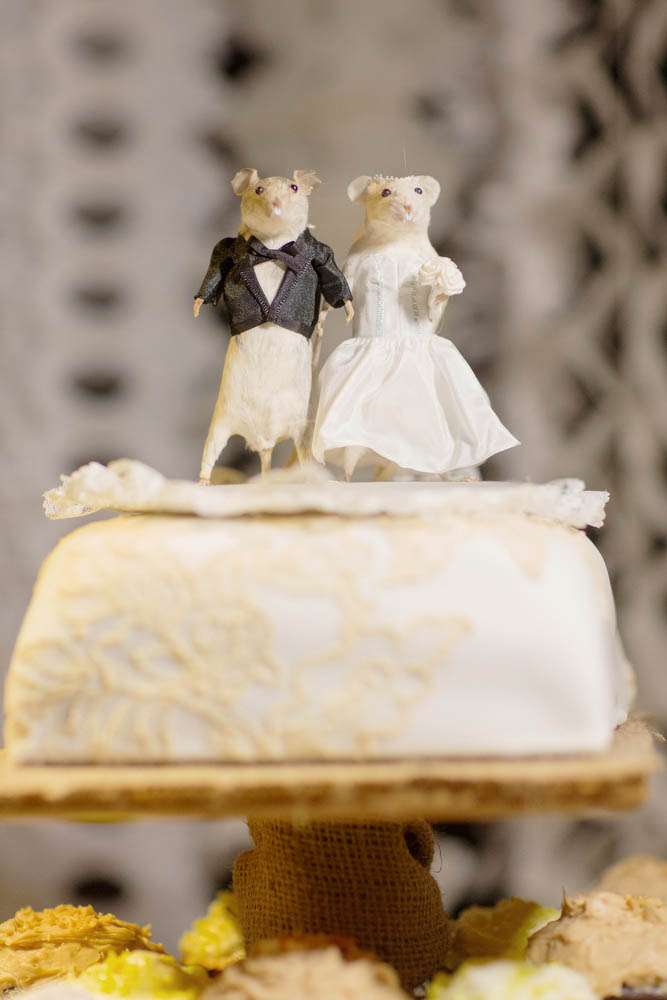 Gorgeous! Thank you so much to Sabeena & Ryan and their wedding photographer Elisabeth Millay for sharing with us today.
Supporting Cast:
Photography Credit: Elisabeth Millay Photography
Venue: Henry Miller Library, Big Sur CA
Bride's Dress: Claire Pettibone
Bride's Shoes: J Crew
Cake & Desserts: DIY
Flowers: Fleur De Soliel Monterey CA
DJ: Michael Beach
Caterers: Babaloo Cuban Food Truck
Wedding Coordinator/Planner: Megan Henderson