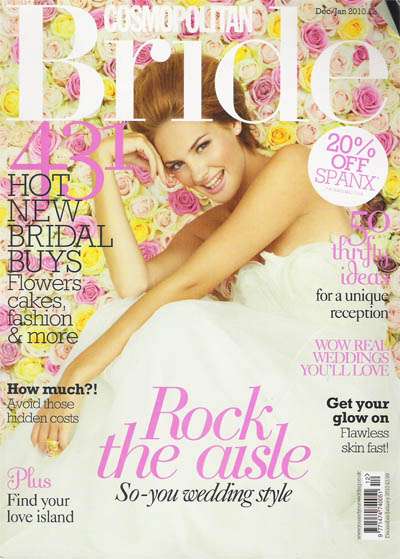 As I said on Thursday in my treats, I wanted to scan a few of my favourite real weddings and fashion shoots from the latest issue of Cosmopolitan Bride to share with you all. Not just because I'm mentioned in it (hehe) but also because Cosmo is by far the coolest, quirkiest and funkiest wedding magazine in the UK. It is in fact the only one I still buy. To everyone over the pond and beyond I hope you enjoy this unashamedly girlie delve into the world of the British bride.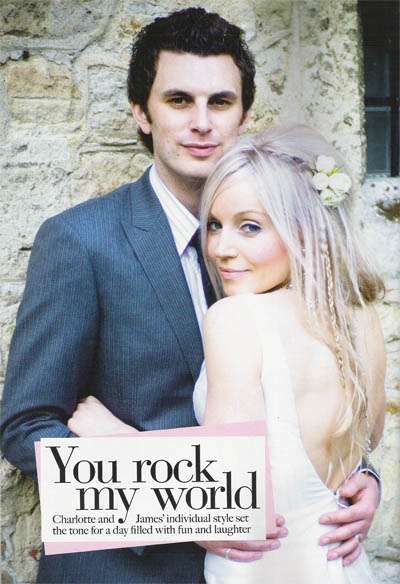 ♥ Charlotte & James had a super quirky and personal wedding with a boho/rock n roll edge. I particularly fell in love with the white bridesmaid dresses from French Connection & their differently coloured hydrangeas and Charlotte's heart shaped sunglasses and 'Rock' 'Roll' earrings from Clutterfly Jewellery.
Photo Credit: Jordan Banks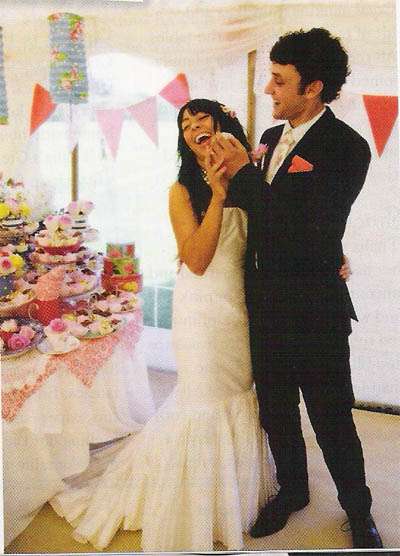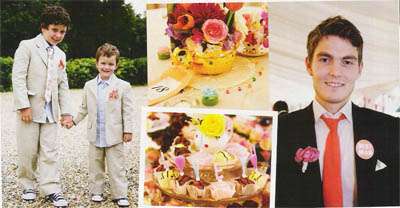 ♥ I actually featured Thalia & Tom's wedding a while back too because I totally fell in love with it. Can't you see why!? The cake table is so perfectly English – I love it.
Photo Credit: Jodie Chapman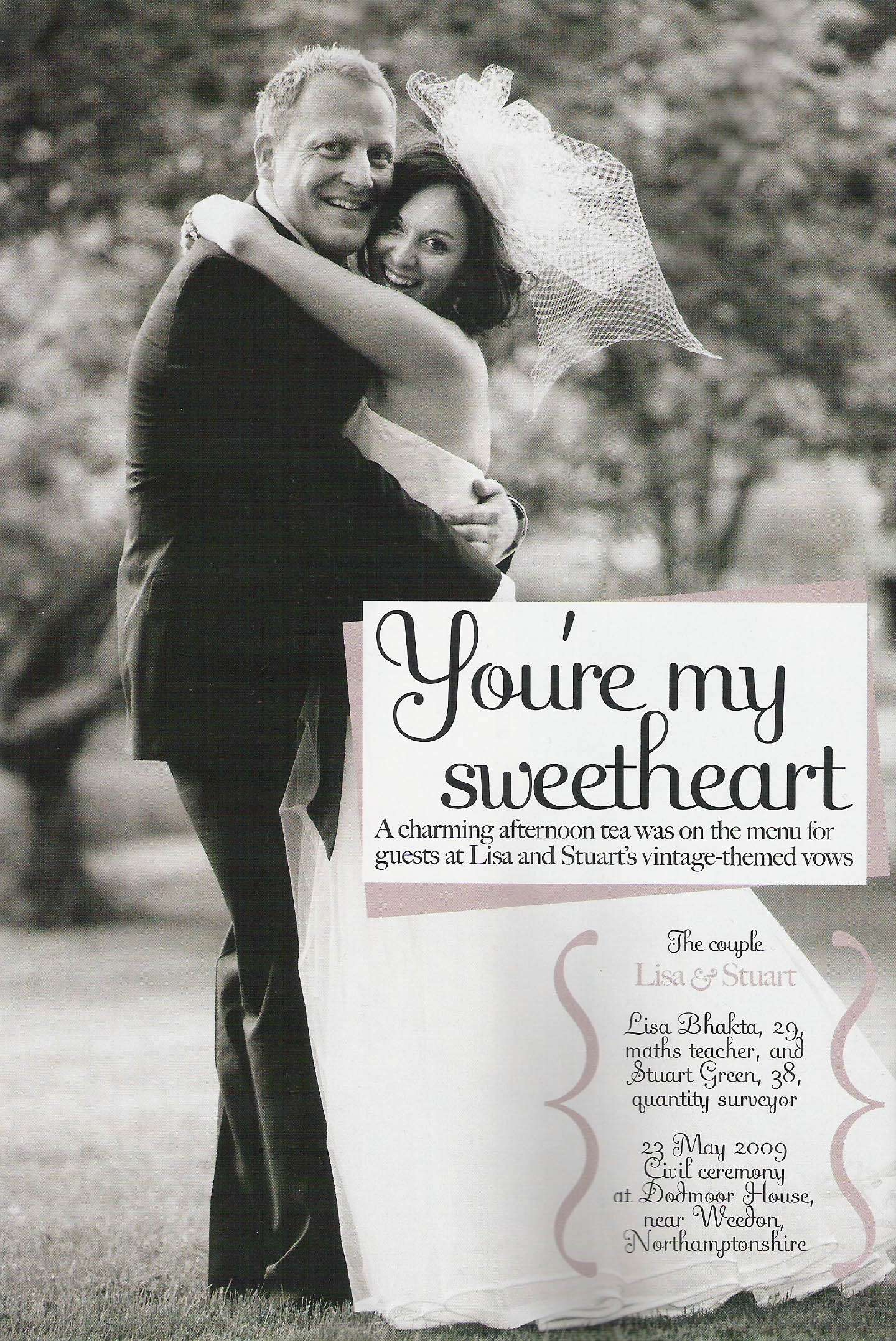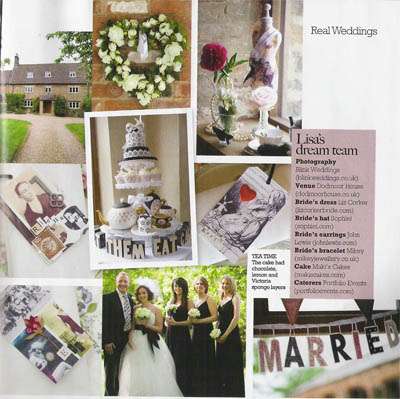 ♥ Don't you just love Lisa & Stuart's vintage touches – from the 'let them eat cake' lettering from Sage Inspired by Life to the DIY place cards made with vintage images…these details are too perfect to ignore.
Photo Credit: Blink Weddings
♥ And now for the best bit! Cosmo always has inspiring fashion spreads. There is nothing boring or overly traditional here. First up, classic European style in black and white…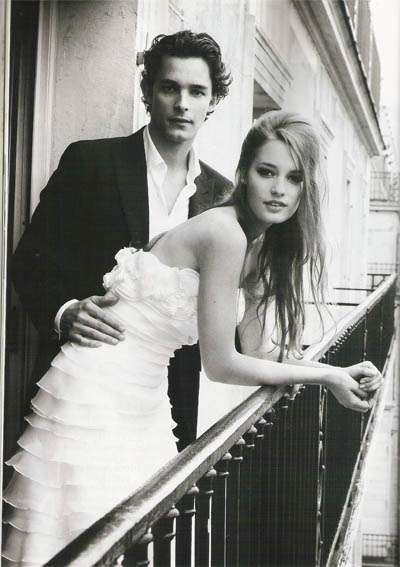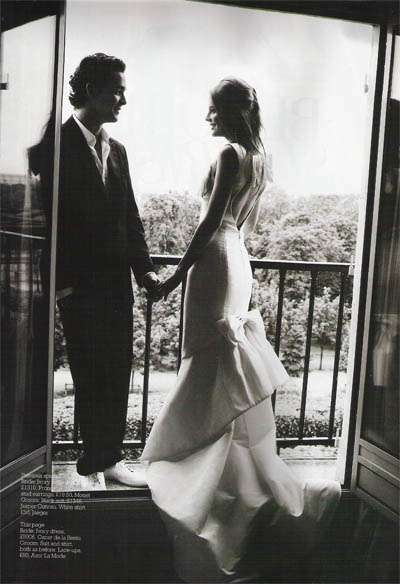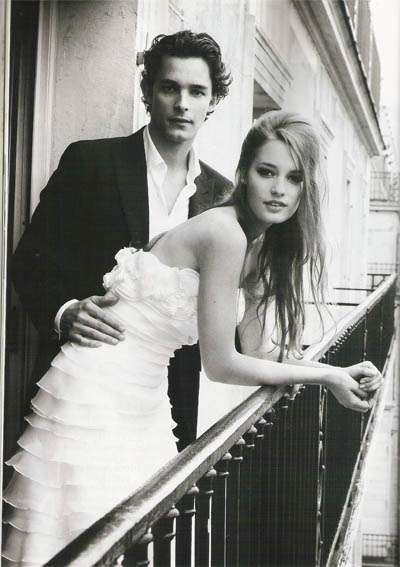 ♥ …followed by perfectly girlie glamour with English roses and crisp whites. So much loveliness!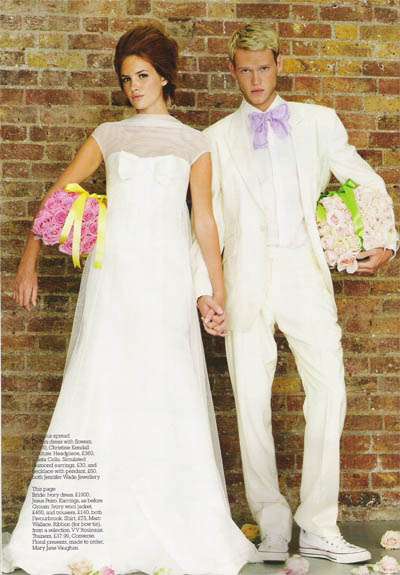 All Credit to Cosmopolitan Bride Magazine. Please credit the magazine and Rock n Roll Bride if you re-post anywhere.