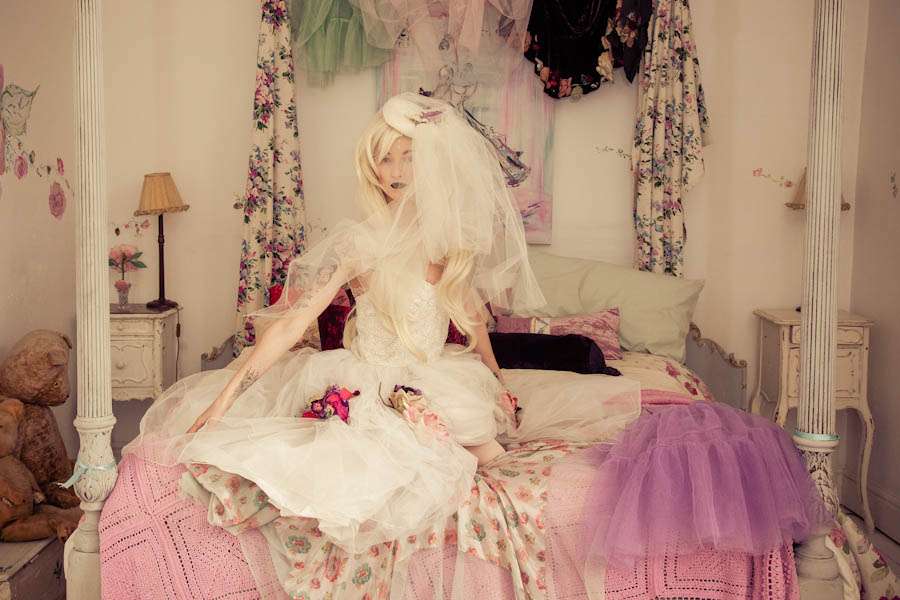 When artist Paula Shepherd, owner of The Fancy Dress Lodge (!!) in Winslow, decided to open her home as a wedding venue, she knew that a photo shoot to celebrate was in order. With the help of accessories designer Aria Sandis from A Little Bit Of Sparkle, she got to planning a shoot quirky enough to suit the eclectic space. "How about a Mad Hatter's Tea Party with a slightly insane twist?" they thought.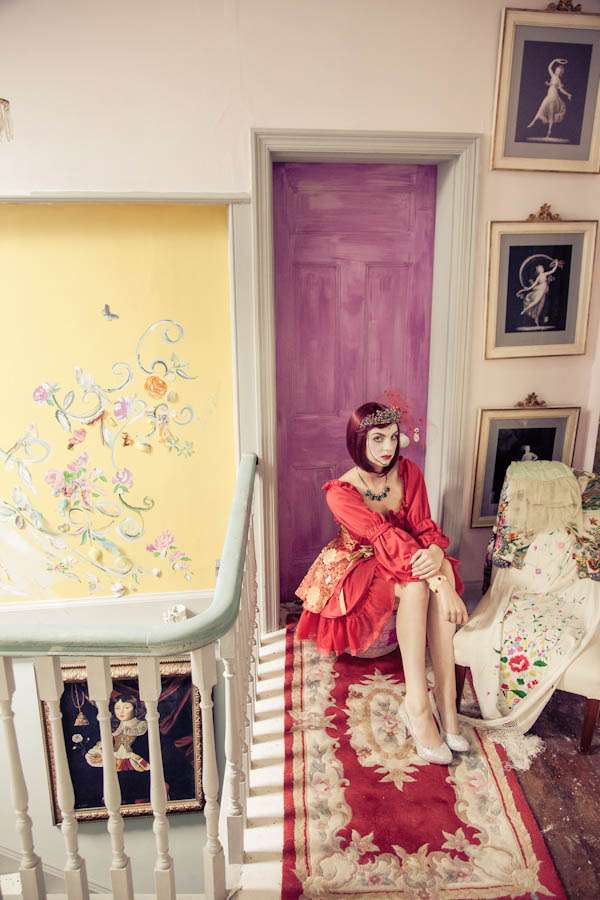 "We put together a team of exceptional talent for this shoot", wrote Aria. "It needed to be extraordinary because the venue is so original and spectacular. Paula is an artist and as created what can only be described as a marriage between the worlds of Marie Antoinette and Alice in Wonderland within her house. We didn't touch the house decor at all – everything you see in the pictures is exactly how the house usually is. We didn't need any props!"
The Fancy Dress Lodge will be having an open day on Saturday 11th August from 1pm-4pm. The house can be hired for a wedding for up to 50 guests as well as a unique space for a hen do or party. For further information on the open day, contact Sheena at Diamonds and Sparkles Events.
Supporting Cast:
Photography Credit: Frank Millar
Venue: The Fancy Dress Lodge, Winslow
Styling: Diamonds and Sparkles Events
Accessories: A Little Bit Of Sparkle
Crystal Bouquets: Crystal Bouquets Boutique
Flowers: Signature Flowers
Cakes, Crockery & Catering: Sugar & Lace Cake Company
Make Up: Make Up Artist Boutique
Hair: Harriet Bartley