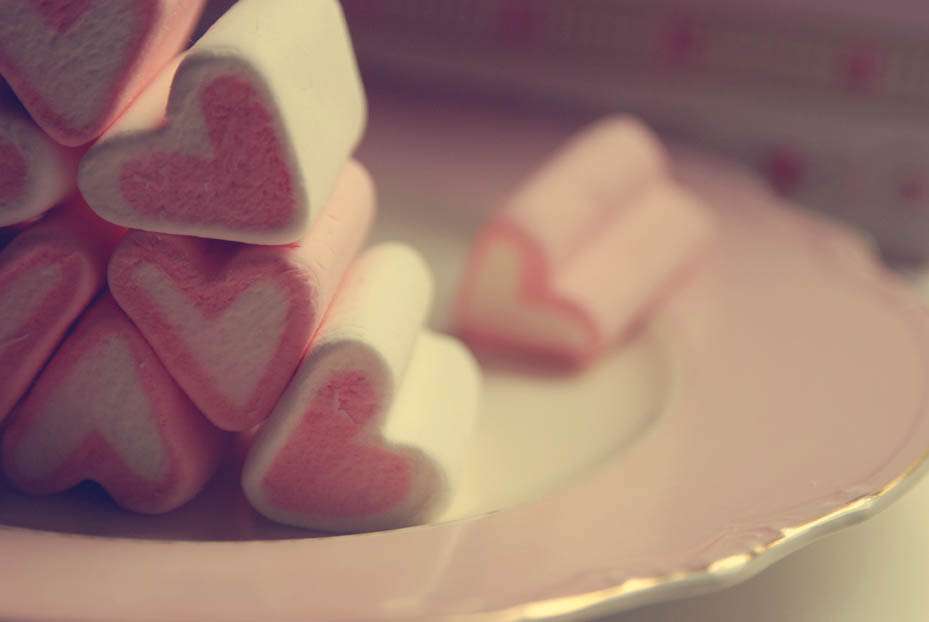 Credit: Angie♥Nan
Wooo it's one of my favourite posts of the week, where I get to share some tasty Thursday Treats with you all. I hope you enjoy this little morsel of  blog land fabulousness. Mmmm morsel…
♥ Way too adorable MWAH kissing salt & pepper mills. These are crying out to be used as cake toppers. Please please please somebody buy one!
♥ Halloween is a-coming. Blog land has be full to bursting with spooky inspiration. I'm loving this gothic bride post from Bride Chic, this Mercury Glass and Whimsy inspiration board from Snippet & Ink, Haute Hallowedding ideas from ILoveLolliblog and JoMyGoodness showing us that even Martha Stewart has little bit of goth inside her.
♥ 5 ways to know if your blog is on the right track– all hail to Problogger and their infinite wisdom!
♥ Want to live like Edward Scissorhands? Yes please – especially if I can have that bed, that lamp and that gorgeous pink chair.
♥ Ruffles are most definitely 'in'. Le swoon.
♥ All hail Princess Lasertron and her impending world domination. Loving this cake she inspired!
♥ I love Etsy, but I may just love Regretsy a little bit more. The Large Mounted Bearded White Tiger Head with Swarovski Crystal Encrusted Features is by far my favourite!
♥ Gothic inspired gorgeousness…I want this dress please! See, more ruffles…
♥ Being married is awesome
♥ Natalia Vodianova wearing Nina Ricci for Vogue. Can I have this dress too please?
♥ Wow! 3D save the dates – complete with 3D glasses!
♥ OMG awesome DIY autumn leaf 'roses'
♥ UK Brides pay attention! The Living TV show Four Weddings is looking for couples who are getting married between now and March to participate in their new series. If you fancy being on the telly then drop Meg an email. Be sure to mention Rock n Roll Bride when you contact her.
♥ Don't forget that you have until Sunday 25th October to get your entries in for the free wedding photography contest – open to all – WORLDWIDE wooooo!
♥ And I can't thank everyone who has mentioned Rock n Roll Bride this week enough. If you do write a little blog post that you'd like me to see and link back to, then please send it my way…
Megan Welker
Duston Todd
Red Lips Bride
Broke Ass Bride
Hot Pink Brides
Wedding Cabaret
Erica Berger
Steve Gerrard
The Bowie Bride
Marianne Taylor