UK based photographer Jodie Chapman  sent me over this darling vintage wedding full to bursting with British loveliness. Isn't there just something about a British wedding? We may not have quite caught up with America on the 'cool' stakes but the cute, quirky side of our little isle is something that always puts a smile on my face.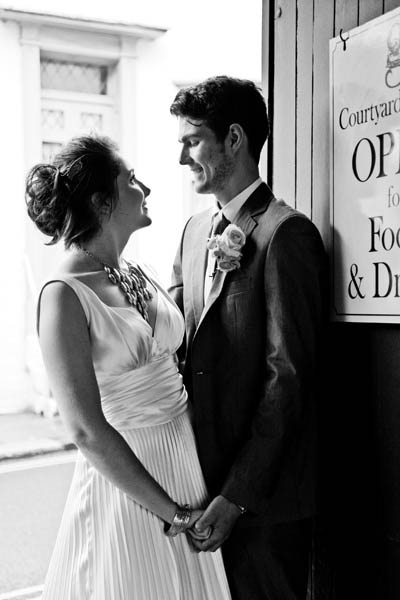 Lottie & Mick are big fans of all things vintage and their wedding day took place at the quaint George in Rye Hotel which featured traditional features such as roll top baths with contemporary touches such as the awesome wallpaper! Lottie's gorgeously unique dress was made by the girl at stylish London boutique, Fur Coat No Knickers (I am definitely popping in next time I am in town!)
Thanks to the lovely Jodie for sharing this wedding with me. It has also been featured recently in Cosmo Bride Magazine.
Credit: Jodie Chapman Photographer